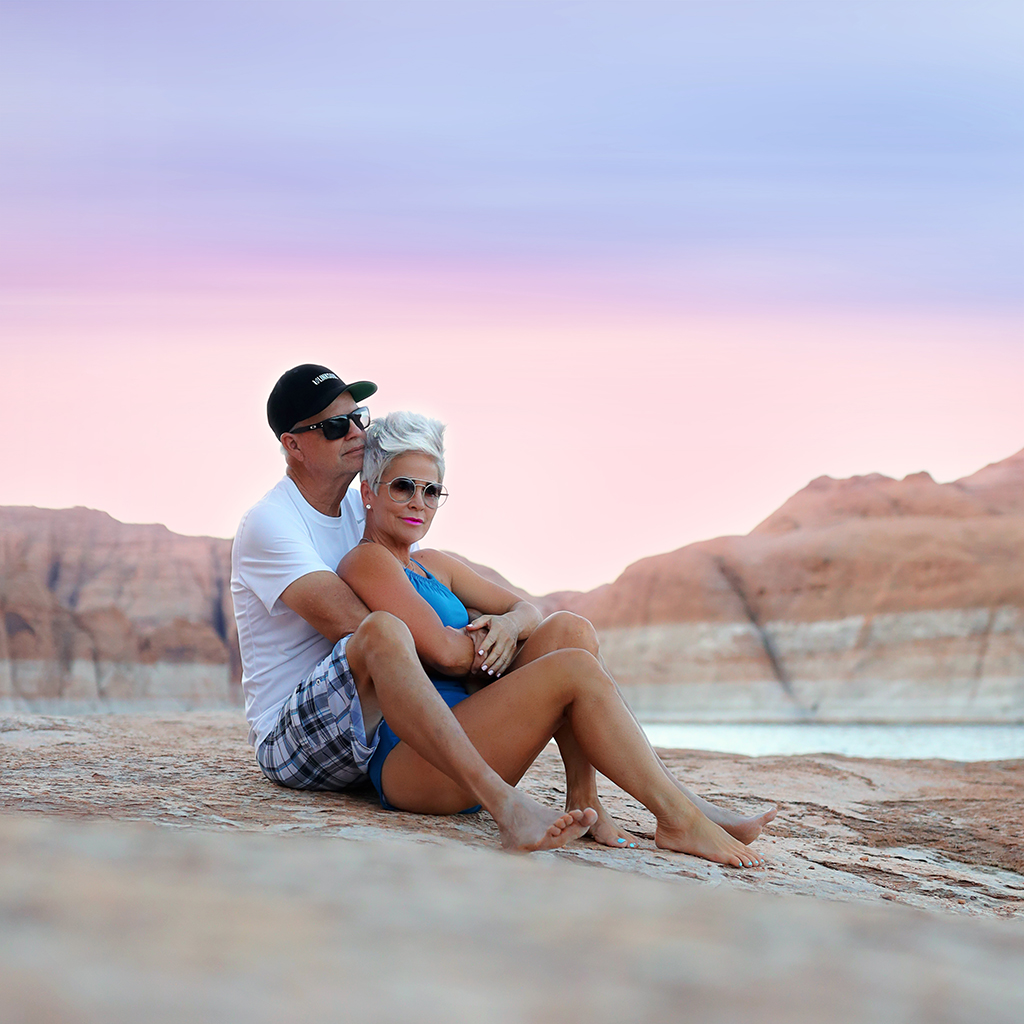 ONE YEAR WITH HIM…. and it has been one of the most STRESS-FREE years of my life. I am so lucky to have this guy in my life. I TRUST everything about him, I RESPECT him to no end, I am grateful that daily he tells me I look BEAUTIFUL and I'm SO STINKIN PRETTY…. he makes me gush!
I write this not to make ANYONE out there feel badly about the relationship they may or may not be in. Believe me I'm so sensitive to that, because for years I would look at other women in their marriages and would wish for what they seemed to have. I would wish mostly that I could have TRUST in mine. EVERYONE deserves that!
I would just say to anyone out there looking…. find JOY in today. If you learn to do that, I believe that whether or not you ever find someone to be your partner, you'll still love life and be happy! It's like the old saying…. LOVE COMES TO YOU WHEN YOU'RE NOT LOOKING!
But back to him……. we have had such a great year being husband and wife. As we have learned more about each other, what makes each of us tick, it's an amazing thought to think that tomorrow we will LOVE each other MORE than we do today! We will soon seal our marriage in our temple and are looking forward to that day!
I feel such a responsibility to help women anywhere and everywhere, to know that they are worth it, and worthy to have a HEALTHY and BEAUTIFUL MARRIAGE and relationship with their companion. It's easy to get "used to" bad behavior. Don't ladies! Don't allow it!! Be strong and be vocal and ask questions and get answers!
I'm grateful for my journey. I don't want to ever forget the bad times, because they make me APPRECIATE MORE, WHAT I HAVE TODAY!
Take care sweet friends…. really take care of yourselves!
Shauna XO
P.S. If any of you out there are Gwen…. I'm so sorry I missed answering your comment on THIS blog post. Please forgive me and I hope you are doing better! Much love! XO
My swimsuit is from Lime Ricki.