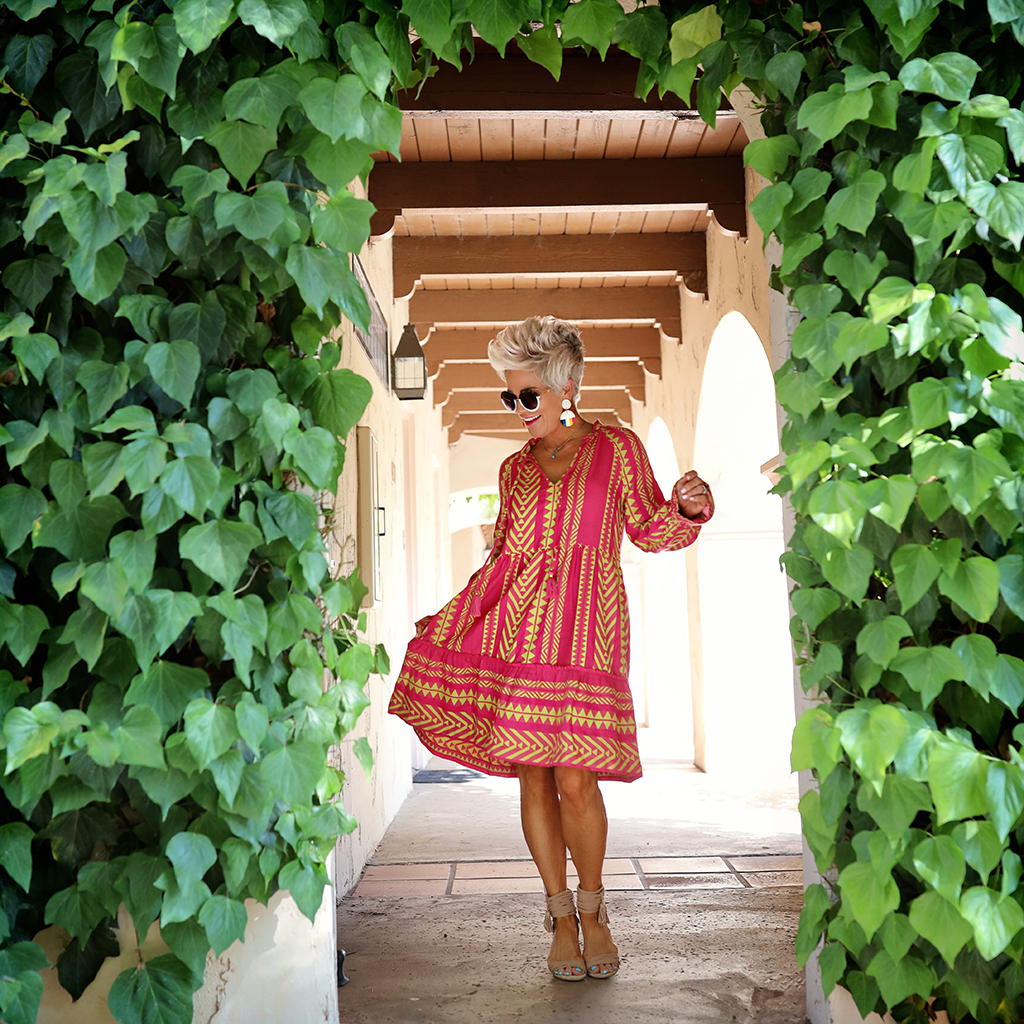 Ladies! THIS dress is whimsy fun….. and ON SALE at a screaming deal! The color is fantastic, the fit is flattering, anyone can wear it, and it will take me right in to fall with some leopard booties and faux fur vest!
I LOVE it when I find a great deal, and this is it! You could also pair it with a denim jacket or leather jacket. I also love the look of an oversized sweater over the top with a belt or tied up (or NOT for you). For me, I need to pull it in because of my height. Then, instead of sandals, wear booties or even tall boots would look darling!
I had a discussion with a sales clerk in one of my favorite stores. She is 40, I'm 60, and she was talking about how women her age think they can't shop there because it's too young. I'm here to show you, that you CAN shop pretty much anywhere, IF you know how to style it appropriate to your age! THIS DRESS might scare some away because it's too bright, too young, too whatever. Remember just your shoes can change everything!
Anyway…. short blog, but just wanted to alert you to a fabulous SALE! Hopefully if you're interested, there are still some left, because this dress is WHIMSY FUN!
It's Thursday, my favorite day….. I have a FUN eight days planned ahead! I'll be headed to SLC for something VERY SPECIAL, and then off to Colorado! You can follow along in my Instagram Stories!
Shauna XO
TARGET NEW FALL FASHION UNDER $35