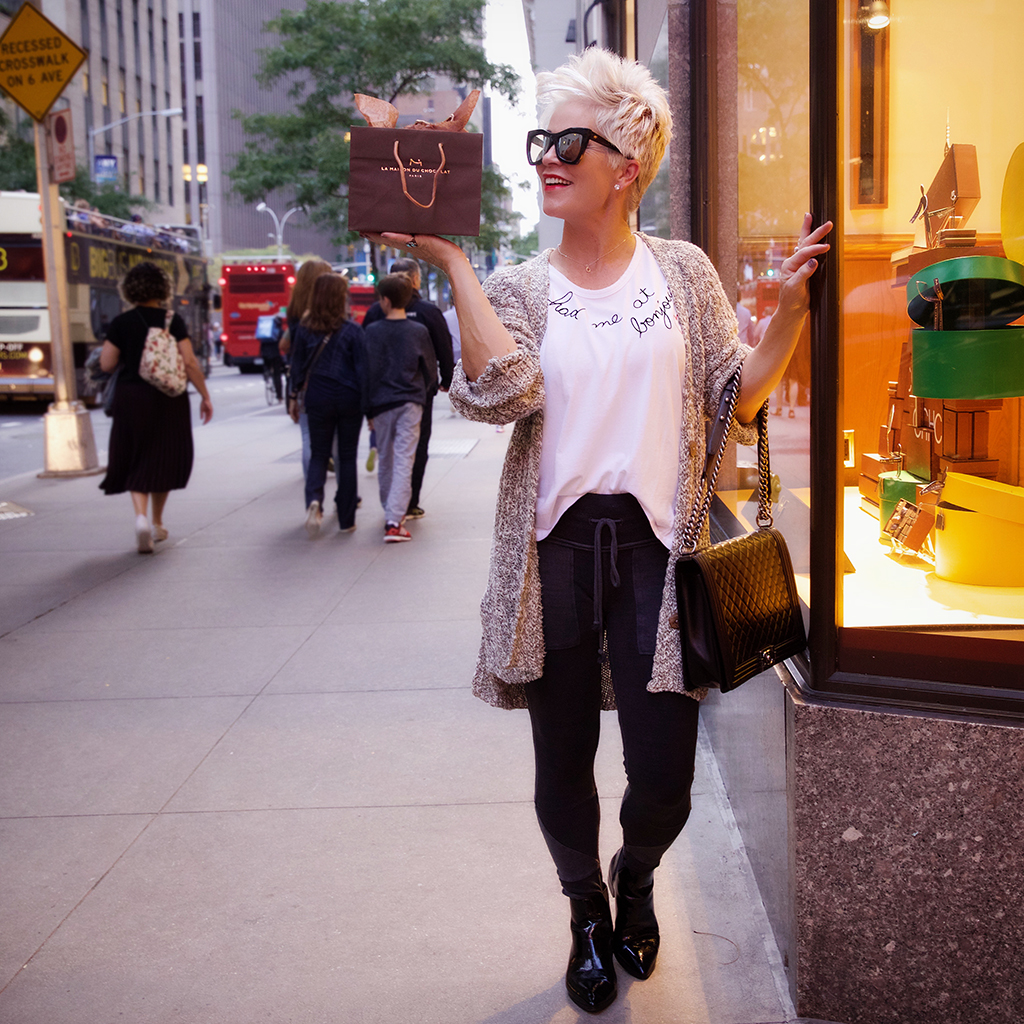 What would YOU do for LOVE? Well, this could be answered so many ways. Truly there isn't  anything I wouldn't do for love when it comes to my family. That would be true and  the politically correct answer. But if I'm going to have some fun with this, then I will say that I would travel over 2000 miles and walk ten city blocks to find my chocolate!!! It's a terrible vice to have, but the reason I work out, is so I can have my indulgence! And do you notice the CHOC is CHIC written on the store front???!
I was asked on Instagram to answer this question and tag five friends, and @diorparfums  is donating $1 for everyone that posts using the hashtag #DiorLoveChain. The money raised will go to @wemovement to help support CHANGE in the world!
So HAPPY to be here in New York City enjoying my favorite home away from home. I'll be attending New York Fashion Week with lots of old friends and meeting new ones too! Can't wait…this is my first time here at NYFW, and I'm really EXCITED!
This is what I wore on the plane. These pants from Free People are so comfy! I got them a while ago but have linked some similar below. I put a graphic tee with it and a long cardigan. This is perfect for taking on and off during travel when the temp can go either way in an instant!!! The booties, from Treasure and Bond are a great bootie to travel with. They have a low heel, but are still so chic!!! They come in four colors….one being leopard!
Similar Sweat Pants from Free People  |  Similar Long Cardigan  |  Booties
Shauna…XO