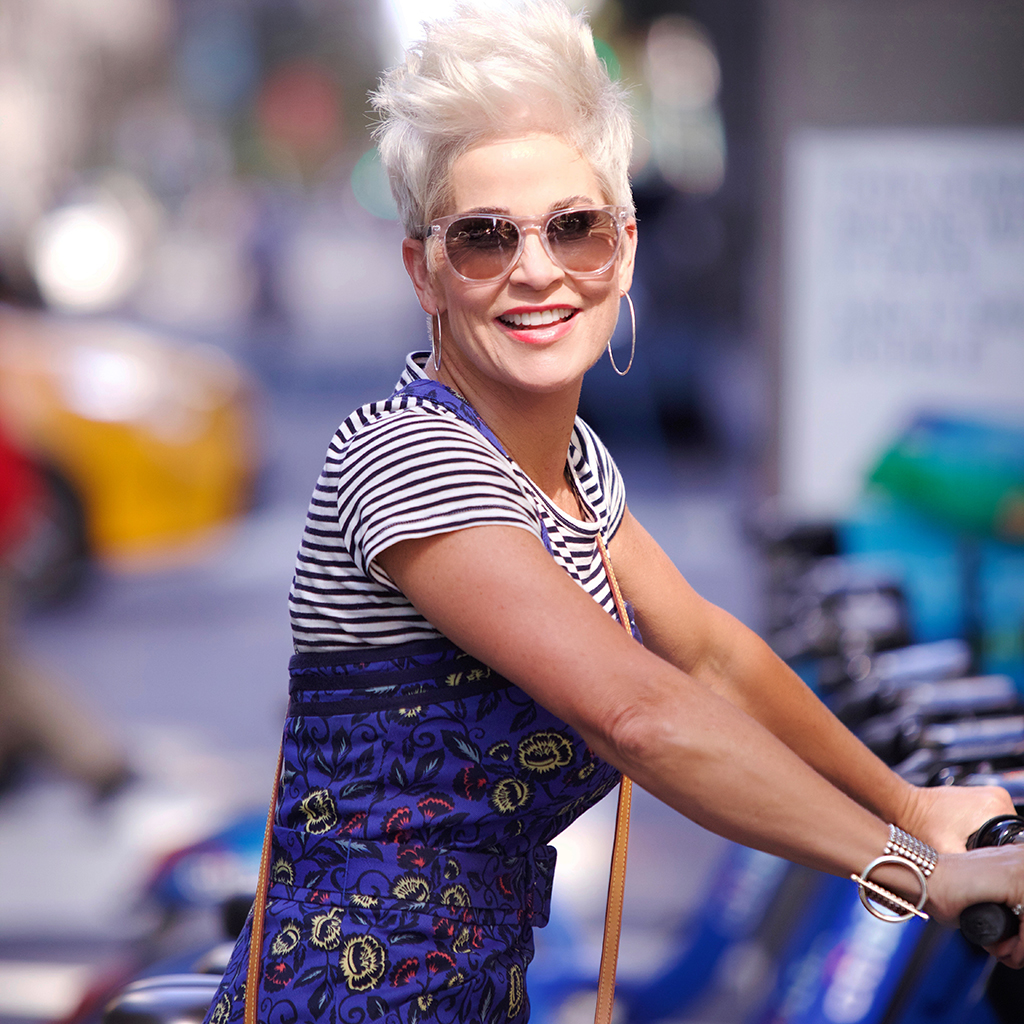 Hey friends! First I'm so sorry for being absent here on my blog for the last week. I've been in NYC for fashion week and have had absolutely no extra time to blog….which is a good thing and not! I've been working so hard and getting opportunities that two years ago I NEVER would have even DREAMED! It's been an amazing opportunity for me, and I've had the time of my life! When I'm back home and settled, I'll be catching up with all the details! NYC has been good to me! The people out on the streets as I've maneuvered around town, have been absolutely so kind in every way! We've had beautiful weather…in fact the weather couldn't have been more perfect!
This outfit here, on the citibikes, is another I'm going to be blogging about, and one that I'll bet you couldn't guess where it came from! It's actually from Namedroppers in SLC which is a high-end consignment store. I've dropped off many things there, but haven't ever really done much shopping. Anyway, I'll tell you how it all happened in the next week or so. I'll be posting more pictures of it later….there's a fun little twist to it!!! I dressed it up one day for a show with some booties and a white button-down underneath! My funkiest look!!!
Talk to you very soon!
Shauna…XO