WOW! What a week in New York City at NYFW (Fashion Week)! I have always wanted to go, so it was a dream come true! I had no idea what to expect, but it was more fabulous than I imagined! The excitement of a real live runway fashion show was SO MUCH FUN! The clothing, the models, the designers, the chaos and hype were AMAZING!!! It was such fun to be a part, and I can't wait for next time! The weather in the city just happened to be perfect too! And being there with some blogger friends made it all that much more EXCITING!
A bit before NYFW, I had made a run down to my local consignment shop, Namedroppers. They are a very high-end shop that I've been going to for a few years. I have only ever dropped off clothing, and never had an interest in shopping. I did buy a really cute white denim skirt and brown faux leather skirt there before, but haven't considered anything else. Tiffany, the owner of Namedroppers, was there that afternoon and in talking to her, she found out I was going to NYFW. She immediately took me under her wing, and started pulling all kinds of looks together for me to wear. I would NEVER have thought to go to the consignment store for NYFW! Before I knew it she had several outfits together and each one, fit like a glove! This jumpsuit was such fun! I wore it twice, the first dressed up for a show with a white button-down and these black suede booties with fishnets, and the second to wear out and about in the city with my Adidas tennis shoes. It certainly got a LOT of attention!
My second look was this navy jumpsuit with this amazing detail in the back. It's made of the lightest crepe fabric and felt so dressed up! I wore it with this cute Anthropologie tee underneath with the ruffled sleeves. The gold accessories pulled everything together. My bracelets were from Namedroppers, and the earrings from Anthropologie. I usually don't wear gold, but since the back of the jumpsuit had gold rings, it definitely needed some gold! And don't you love these shoes with the cute pom-poms??? They will be such a fun shoe going in to fall! They added the perfect touch and were really comfortable too…..always a bonus! LOVE shoes with pom-poms!!!! Such a fun new trend! And my Alice and Olivia sunnies were worn over and over and over, and my favorite accessory!!!
Similar Tee  |  Shoes  |  Similar Earrings  |  Sunnies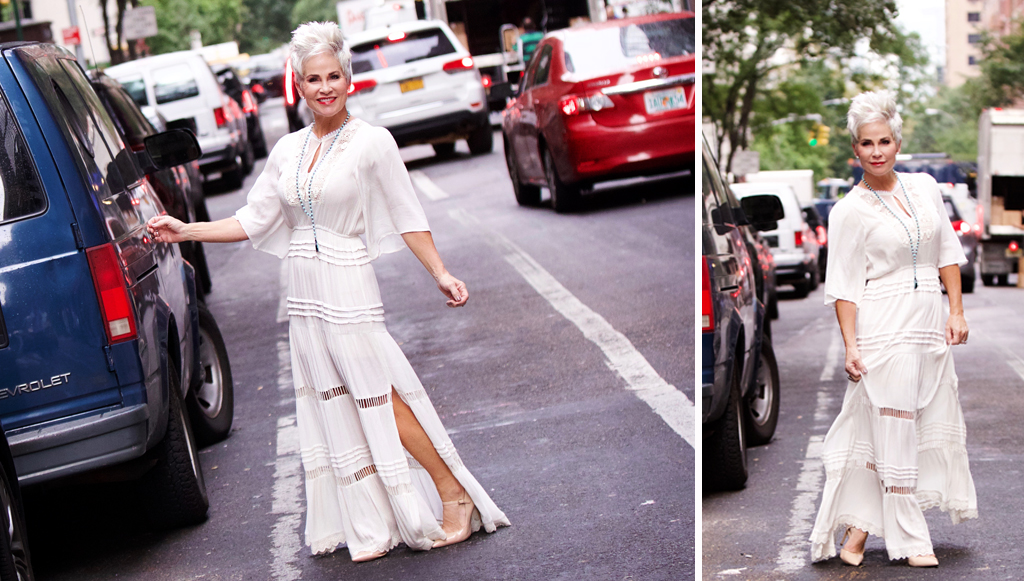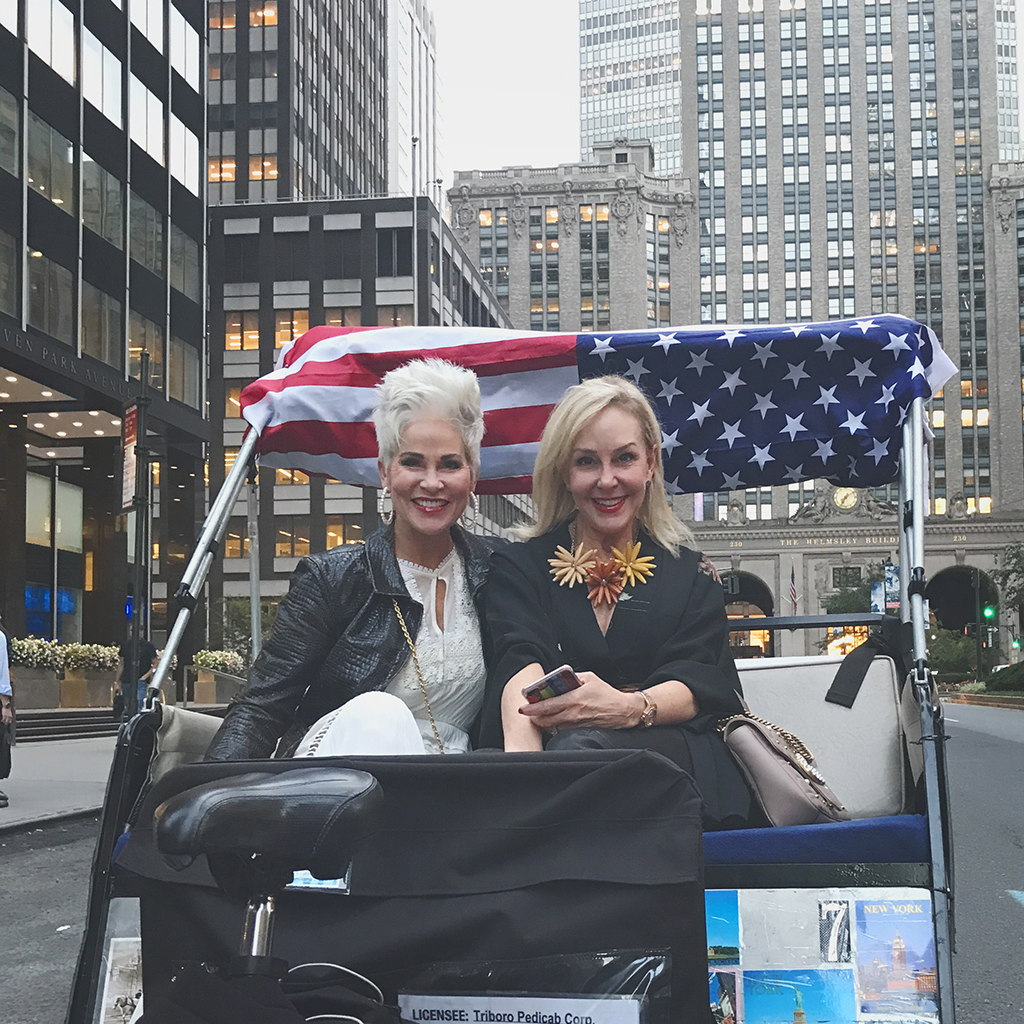 And my last Namedroppers look was this beautiful white maxi dress! I thought it was interesting that Tiffany picked out everything I LOVE the most…..jumpsuits and maxis! This dress is so beautiful! I loved the boho vibe it had and so I wore it with this long turquoise necklace. I wore it to the Style Collective party with a leather jacket over the top. On the way to the party me and SheShe, took a pedi-taxi which was HILARIOUS! Just FYI, if you're ever in NYC and use one of these, make sure you ask the price…..they can be a little pricey……but SO MUCH MORE FUN than a taxi!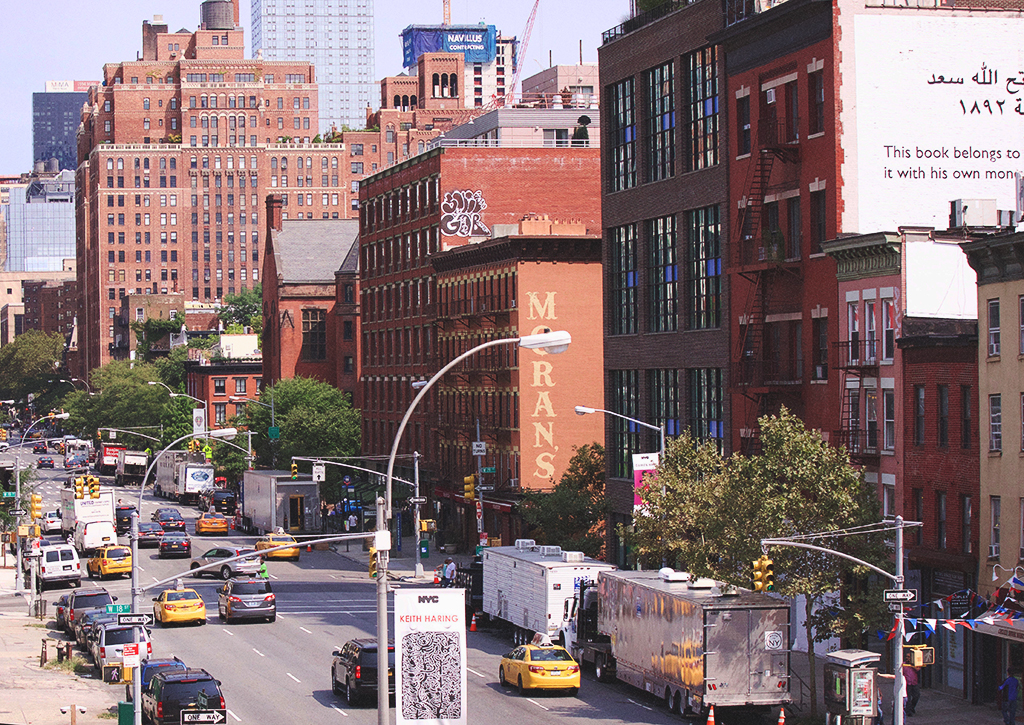 I had the privilege of stopping by Lilla P's offices and meet Pauline, the founder, as well as Nicolette. I have really enjoyed working with Lilla P for about a year now. Her clothing is of the finest quality. Easy pieces that will fit in to any wardrobe. She has a fun story behind her brand. I"ll be posting separately about Lilla P, later next week. Let's just say for now that both were so incredibly nice! If you've never taken a look at her clothing, you should! It's the kind that you'll keep in your wardrobe FOREVER! Their office is down in the meat-packing district in NY, and very close to the High Line! Another must see in the city!!!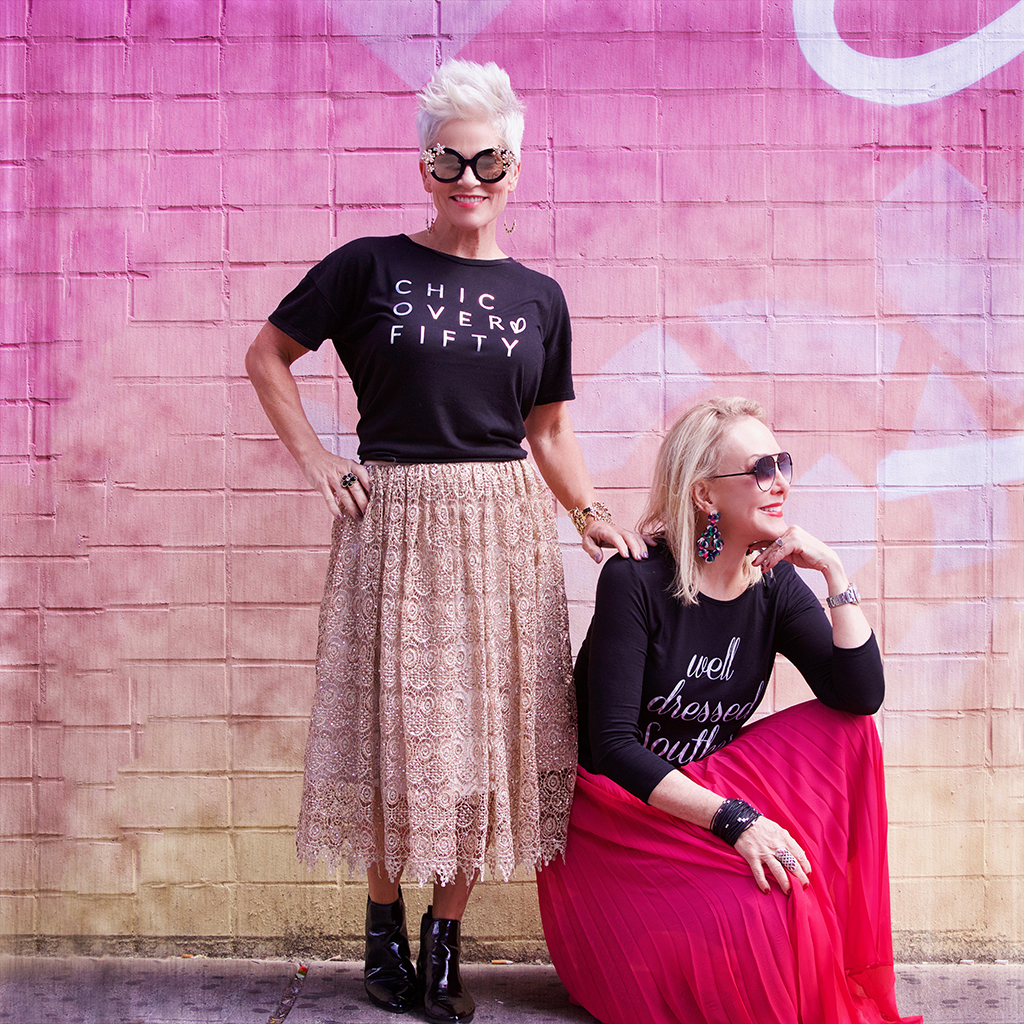 One of the best parts about blogging, if not the best, is meeting new friends. I have met some incredible and inspiring women through this journey. One afternoon while I was down at the RewardStyle wall in the city to do some pictures with SheShe, we met one of our fans! This woman was there taking her own pics and recognized me and said, "Hey I follow you!!!" She couldn't have been more nice! I was thrilled to meet her, and of course we had to do some pics together!!! Colorful walls are a bloggers favorite backdrop, and this one from RewardStyle was perfect! Me and SheShe did a cute little video….Rebel Hearts! You can see it on Instagram! I wore my ChicOver50 graphic tee that you can find on my website under "SHOP CHIC"! There are three different tees…black, white, and gray! I wore this skirt over and over and over while I was at NYFW! Dressed up and dressed down….I LOVED it! Below is a picture of me and Jessica from the PetiteStyleScript at the Reward Style Party. She's such a brilliant millennial I had the pleasure of meeting back in March in LA. I wore my skirt with a fluffy Alice and Olivia cropped sweater in the most beautiful shade of blue. It's sold out, but a similar one is linked below. I can get away with the cropped look paired with something high-waisted because I don't have much space between my hips and chest! 🙂
Lace Skirt  |  Booties  |  Similar Cropped Sweater  |  Similar Statement Earrings  
The highlight of my trip was meeting Lyn @iconaccidental! I have followed her from the beginning. I think her style is absolutely A-MAZING!!! It was such a thrill to meet her! We met one afternoon for a couple of hours talking about everything from how she began her blog to her advice for me. Her blog is only 3 years old and she has over 251K followers! She's a cultural influencer, professor, model, writer, content creator and speaker! She's kind, and generous, beautiful and unique, and absolutely made my trip! Some of the things she told me was that I was to always know my worth, and not to ever compromise it! She has always stayed true to who she is and what her brand stands for! She also told me that she shops consignment stores too! Loved that about her! She is who she is, and she's ok with it, and she's making a statement all across the globe! After we took our selfie together, she said to me, "Now when you post, you need to post FIERCE SISTERS!"  I will always LOVE her for taking the time out of her very busy schedule, to meet with little ole me!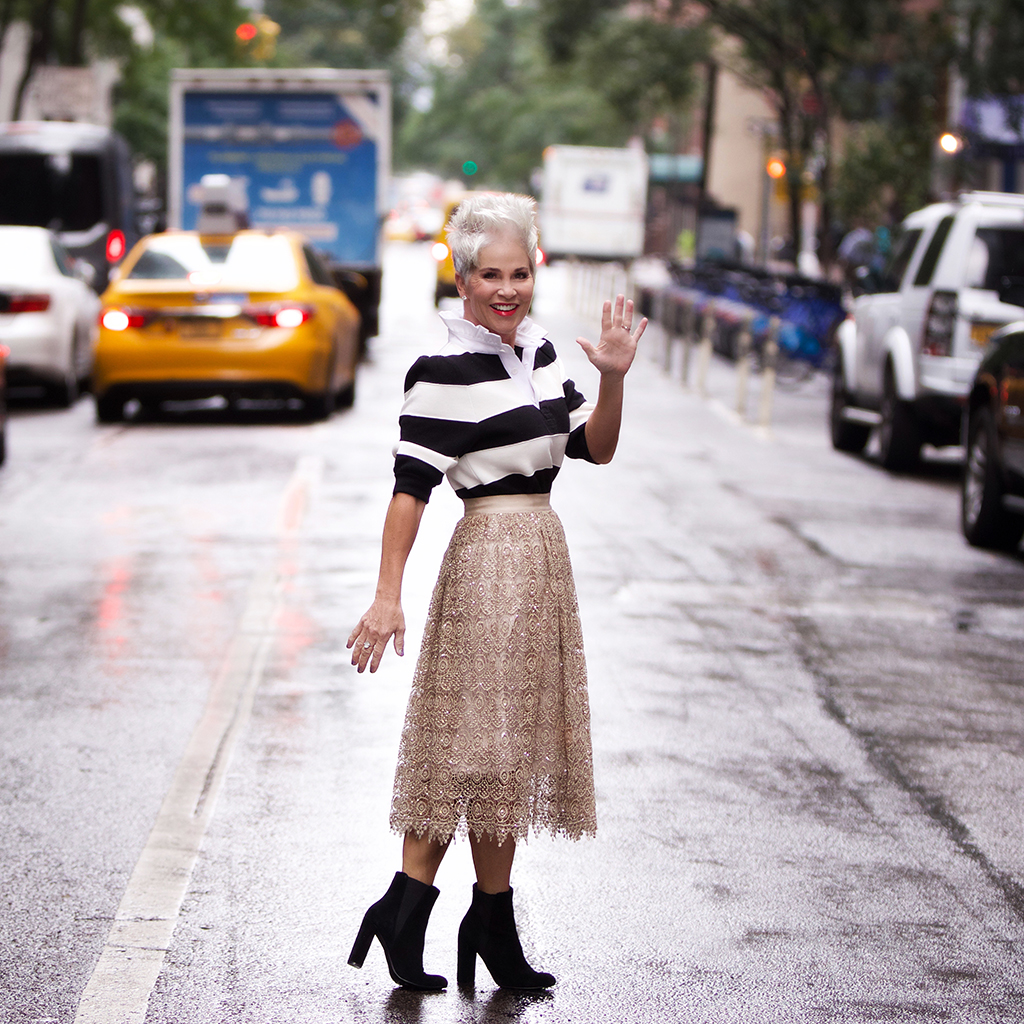 While I was in NY, I reached 50K followers on Instagram! I'm continually reminded at what a responsibility I have as a Style Influencer, to send a positive message to women everywhere! I'm so grateful for all of your emails, comments, and support here! It amazes me EVERY SINGLE DAY! Thank YOU friends!!!!!!!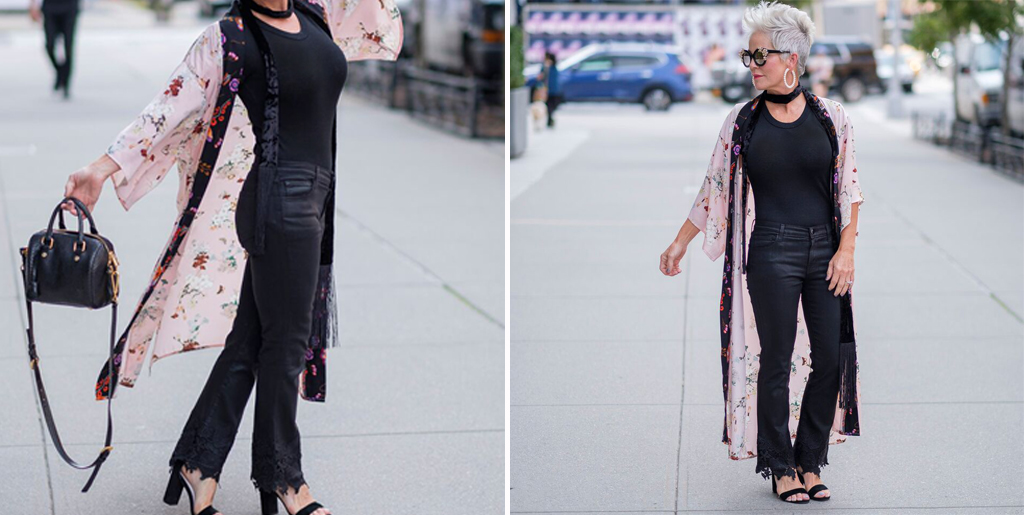 The Alice and Olivia presentation was my favorite! Incredible fashion!!!!! I LOVED it! It was a huge surprise to get in! On my way there I met Denton Taylor, who I believe is the most famous fashion photographer in NYC! He is one of those…like a paparazzi taking pics of all the goodness! He snapped these pics here…….thank you Mr. Denton! It was surreal to me all week, to have photographers stop me for pictures! I'll be honest….it was kind of fun striking a pose and showing my best super model  self! Seriously LOL!!! It's strange, but I played along!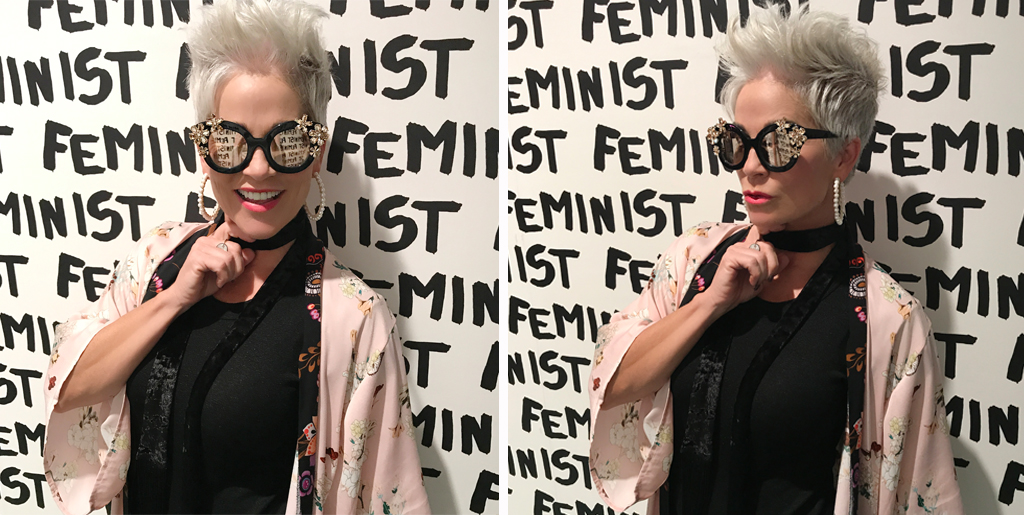 And how could I not have at least one Anthropologie look? I couldn't leave them out! This is it! This pretty blush lace dress, bright red sweater with ruffle details, and to mix it up, a white sweatshirt with embellished pearled sleeves! I LOVED it, along with these cutest leopard shooties! I mixed it up two different ways, but still so much more to do with it! What about a thin striped turtleneck worn underneath for fall?!! SO cute!
Dress  |  Sweatshirt  |  Sweater  |  Leopard Shooties
So there you have it….NYFW 2017 all wrapped up in a few short words! I have so many more pics to share in the coming weeks with all of my friends! Loved being with them in the greatest city of the USA!!!
Bye for now friends!
Shauna…..XO