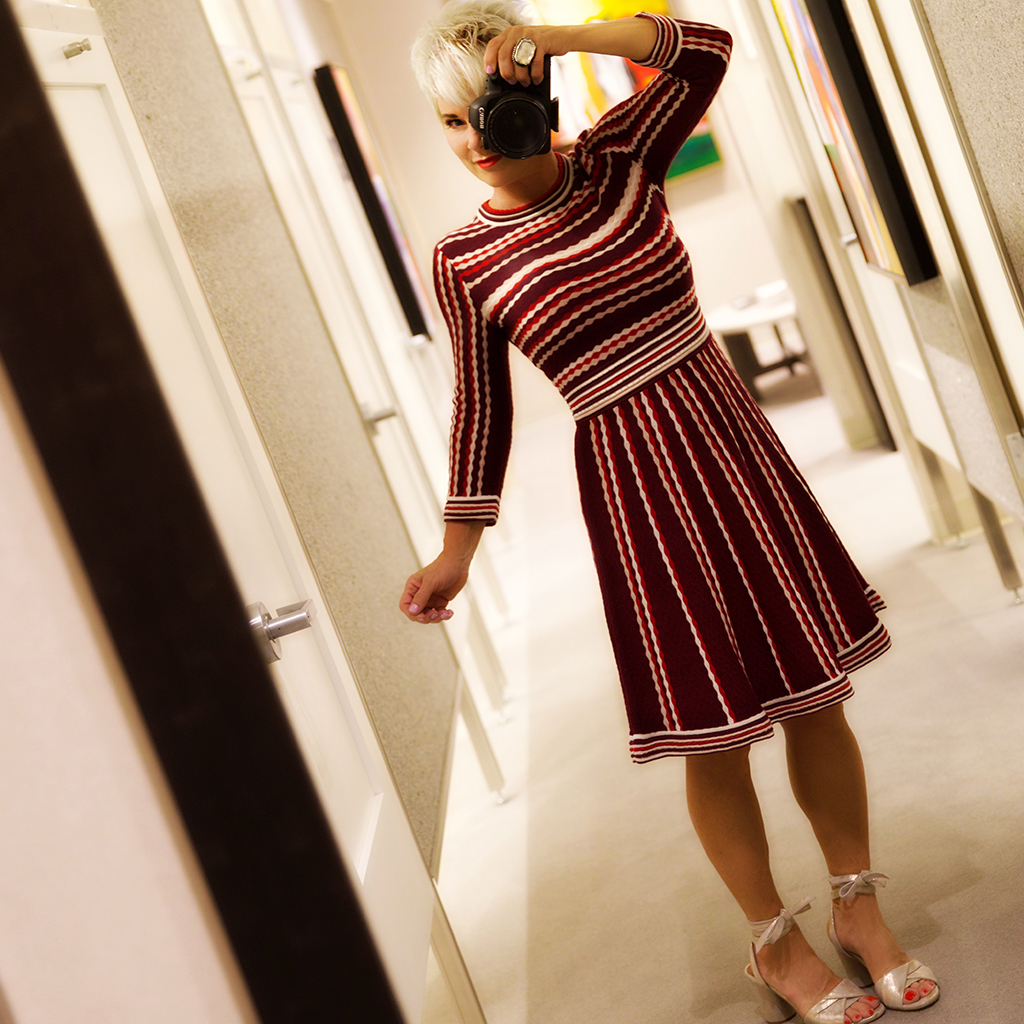 One of the biggest Mondays to shop……LABOR DAY! Nordstrom is know to have some of the best sales around! At the beginning of each new season, one of my favorite things I love to do is to go look to see what's trending in the fashion world! I'll pack my dressing room full of all kinds of things that catch my eye and just try. Change and un-change, mixing things around back and forth….it's exhausting but at the same time SO MUCH FUN! Then, without buying I can go back home and think about what's out there and what I have in my closet and how it may or may not work with what I already have. This really cuts down on over-buying or buying things that don't make sense with your wardrobe. I've had my eye on this darling Kate Spade sweater dress for a while now, and it's 40% off!!! The colors are so fun and the cut is flattering on any body type! I also thought the one here is really cute! I love to wear this shade of light gray with any color of brown! Such a classic and chic color combo! I love the way a sweater dress feels in the cooler weather! Put some boots on and it's such a comfy and cozy look!
Leather jackets are always a big ticket item! I have worn mine for years and years…literally! It seems they never go out of style! THIS one is 40% off and looks SO much like the BURBERRY one I'm wearing here.
A shirtdress is such a fun way to layer up for fall. The one I have linked here, by Current Elliott, I think is even cuter than the one pictured by SOFT JOIE. Either is fun to put a jacket over, wear a turtleneck underneath, wear a loose cardigan over the top, or wear it over your jeans!
And of course I'm always going to go for the striped sweater! I will never ever, NOT like stripes!!! This one with the little ruffle across the shoulder is such fun! Here is one similar. And this navy stripe turtleneck is a classic and will be in your closet FOREVER!
I have loved my FRAME jeans. They fit me so well and are made from the best denim! Just enough give in them to feel comfortable and yet hold their beautiful shape. Here are a jet black pair that have the ever-popular step hem. Also this gray pair……both so good to add to your fall wardrobes!!! Here are all kinds for you to choose from, and if you're like me…..I wear jeans 90% of the time, and you can never have too many!!! Try a different hem, a different wash, or a different leg style.
And…….you won't want to forget the SALE SHOES!
Anyway…..enjoy the rest of your weekend and stay safe!
Shauna…..XO