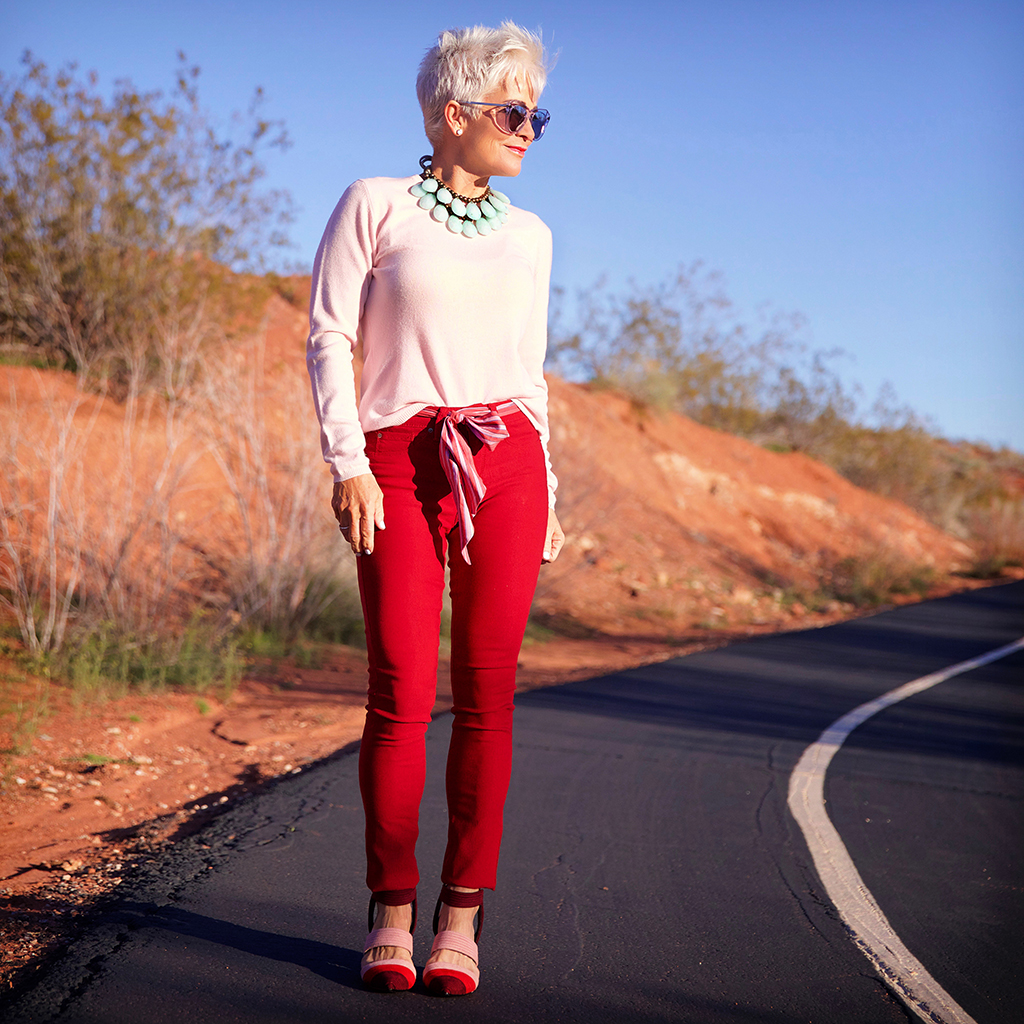 I love to come up with WHAT TO WEAR WITH RED JEANS! Red jeans were the very first color I went with when it came to colored jeans several years ago. RED is a BASIC in my opinion and goes with so many other colors. You can wear this color any season too!
These jeans are from Royalty and can be found here. They seriously fit me like a GLOVE. They have just the right amount of stretch and hug you and pull you in, in all the right places! You don't feel like you're wearing jeans at all in these. They are so stretchy and nice, but won't sag either. Sometimes when you get jeans that are super stretchy, they begin to sag. The fit is FANTASTIC with Royalty Jeans!
YOU CAN SHOP ROYALTY'S NEW ARRIVALS RIGHT HERE.
I have loved styling these! They are really fun with my leopard sneakers, flip-flops, sparkly sandals, heels, booties, or even over-the-knee boots during fall and winter. These can work any way you need them to.
Here are my ideas on what to wear with RED JEANS!
This look is so laidback and easy…like for the weekend. The cute black top is really feminine and then the pop the earrings make, is perfect!

This is definitely an "athleisure" kind of look, with the baseball jacket and cute floral sneakers. I would wear the scarf as a belt! I'll be talking about this kind of STYLE on Good Things Utah on Wednesday.

These red jeans would look so cute all dressed up with a lacy kimono and heels! This is a beautiful way to wear spring!

Do you have RED JEANS? How would you style them? I believe that EVERY girl should have a pair. And the price point on these is remarkable. Very affordable and perhaps a must-have in your closet this spring!
Shauna XO