WHAT TO WEAR WHEN IT'S HUMID
I remember the first time I really felt the humidity. I was in the Philippines. It hit me in the face the minute I stepped off the plane. I had felt the humidity before in Florida and in California and a little bit in Hawaii, but in the Philippines it was quite different.
Someone just recently asked me to write about WHAT TO WEAR WHEN IT'S HUMID. I have blogged about shorts and skirts and the things that I mostly wear during my hot months, but my dry heat is very different than humidity! I remember I couldn't hardly wear any makeup, as it just ran off my face. But no matter the climate, WE STILL WANT TO LOOK GREAT! Am I right??
So in light of that request, I'm going to show you what I would wear if I were packing to go someplace humid. I'm actually going to Florida THIS week…. in fact maybe tomorrow! I have my shorts, my palazzo pants, and some pretty flowy dresses that will keep me cool. I have a hat as well that will shield me from the hot sun, and some comfortable sandals!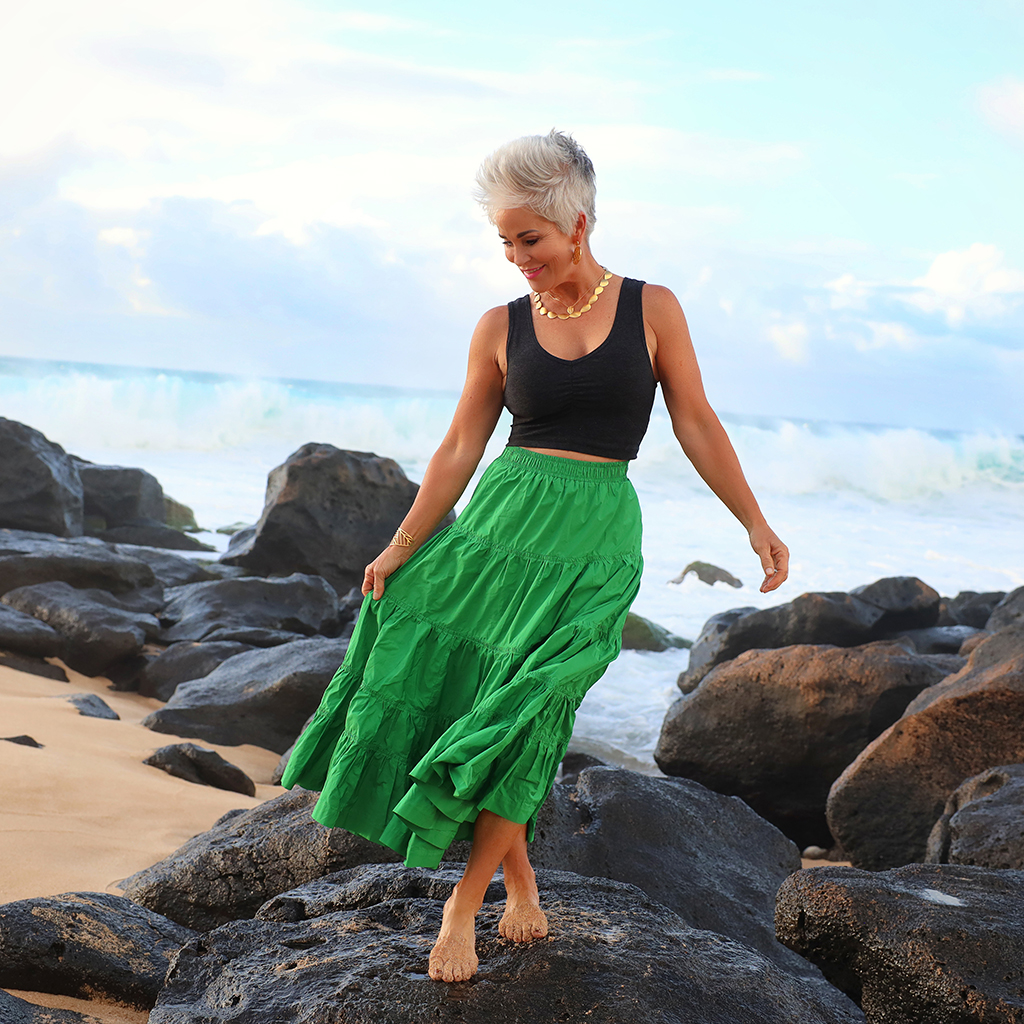 WHAT TO WEAR AND NOT TO WEAR
For a humid climate, think of LIGHTWEIGHT BREATHABLE FABRICS. Anything that's easy to move around in and non-restrictive will be the best. So jeans…… NO! Pants like THESE would be perfect! I LOVE skirts and dresses in the summer and they too would be perfect to wear in humid weather. The oversized look right now works great, because anything that sort of hangs on your body would be the most comfortable. Also DO NOT wear DARK COLORS. They will only attract the sun and heat.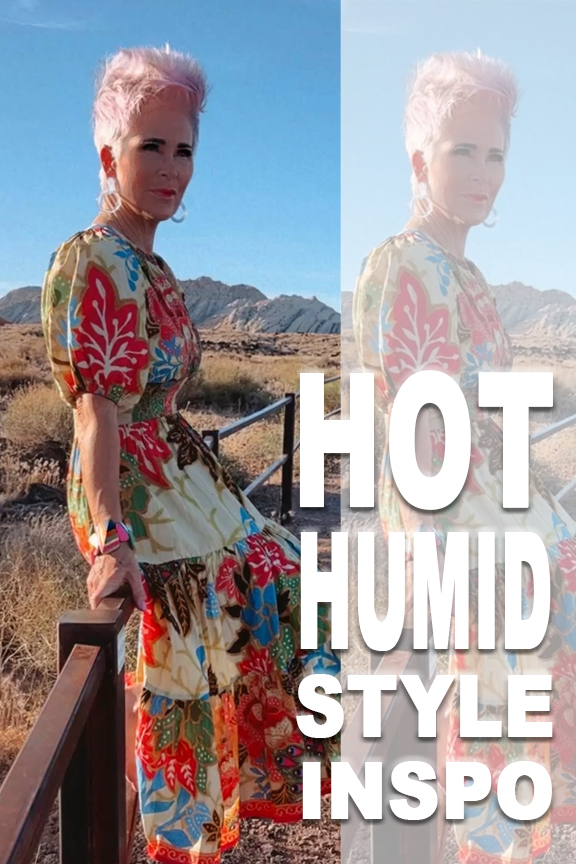 OUTFIT ONE A MATCHING CULOTTE SET
The beauty of a matching set is that you can wear it together, or separate the two and make different looks. Wear the top with THESE PANTS and style the pants with a simple white tank top or loose fitting cotton tee LIKE THIS. Dress it up simply by wearing comfortable heels or wedges.

OUTFIT TWO A COTTON SKIRT
I've paired this skirt with a tee and a simple cotton loose fitting white shirt. Even though it's long sleeved, the loose fit will feel easy and breezy in the humidity. If you want a more laidback vibe, wear it with a graphic tee and flip-flops.

OUTFIT THREE LOOSE COTTON DRESSES
Loose cotton flowy dresses are probably my first choice. Wear flip-flops, sparkly sandals, or even a small heel to dress it up!

~~~
Ladies don't let your style go out the window in a humid climate. You just need to know what works and feels the best on your body. Hopefully these tips will keep you looking CHIC AND COOL!!!!
Shauna XO
I would LOVE for you to subscribe to my NEWSLETTER right HERE! You'll get my latest blog posts along with an inspirational thought or experience…… AND my TOP PICK TO SHOP!