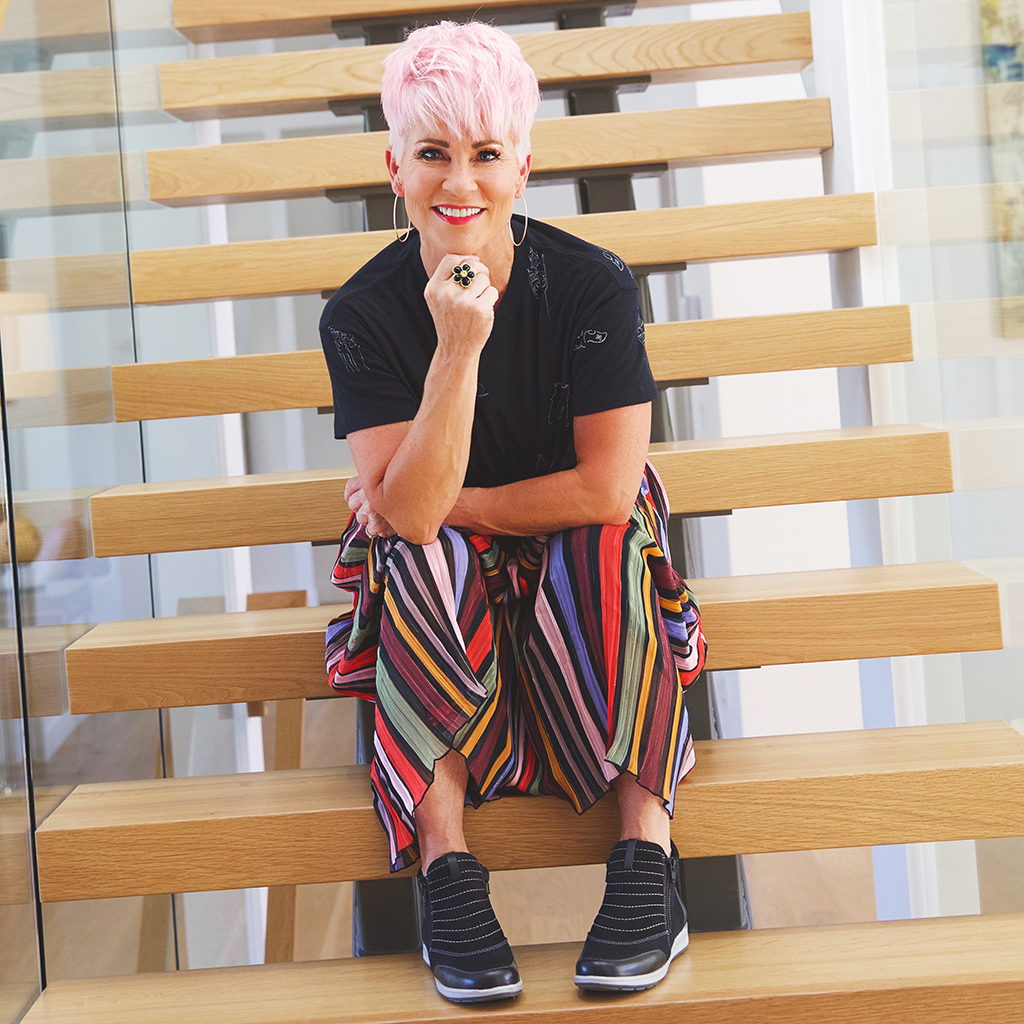 Are you in to wearing comfortable shoes? I remember the days when comfort wasn't really something I thought about when it came to fashion! I wanted my fashion and style first and then if they were comfortable, well…that was a bonus! Those days are fast coming to an end! These shoes from Walking Cradles help me stay ON THE RUN in style AND comfort! They are so funky, edgy and sporty, and I loved wearing them with this colorful skirt and graphic tee! These super cute urban high top sneakers called the Ollie, are such fun and SO COMFORTABLE and can be worn all day! They would be the perfect pair to take on any vacation as they will go with jeans, leggings, skirts, and dresses! Versatile….yep they absolutely are! STYLE them away and you'll be able to go about your day in EASE!
Walking Cradles have tiny pillows inside that are non-compacting that bounce back after compression throughout the LIFE OF THE SHOE! Can you believe that? They are super flexible and have a non-skid sole, which I've found to be even more important now than ever! Ever since my knee reconstruction, I like to feel stability in my shoes!
Walking Cradles is partnering with Soles4Souls, a charity that works to "Wear Out Poverty" by providing gently used shoes, job opportunities and more to poverty-stricken women and children around the world. Soles4Souls is thrilled to have Walking Cradles on their side, as they are donating $1 for every Metro shoe sold! Kudos to Walking Cradles for being so generous and contributing to this great organization!!!!!!
Use Chic20 at checkout for a 20% discount on your pair of Walking Cradles! You'll be glad you did….they are so comfy cozy on MY feet and I know they will be on yours too! As Marilyn Monroe once said, "Give a girl the right shoes and she can conquer the world!"
Shop the rest of my look here!
Shauna XO