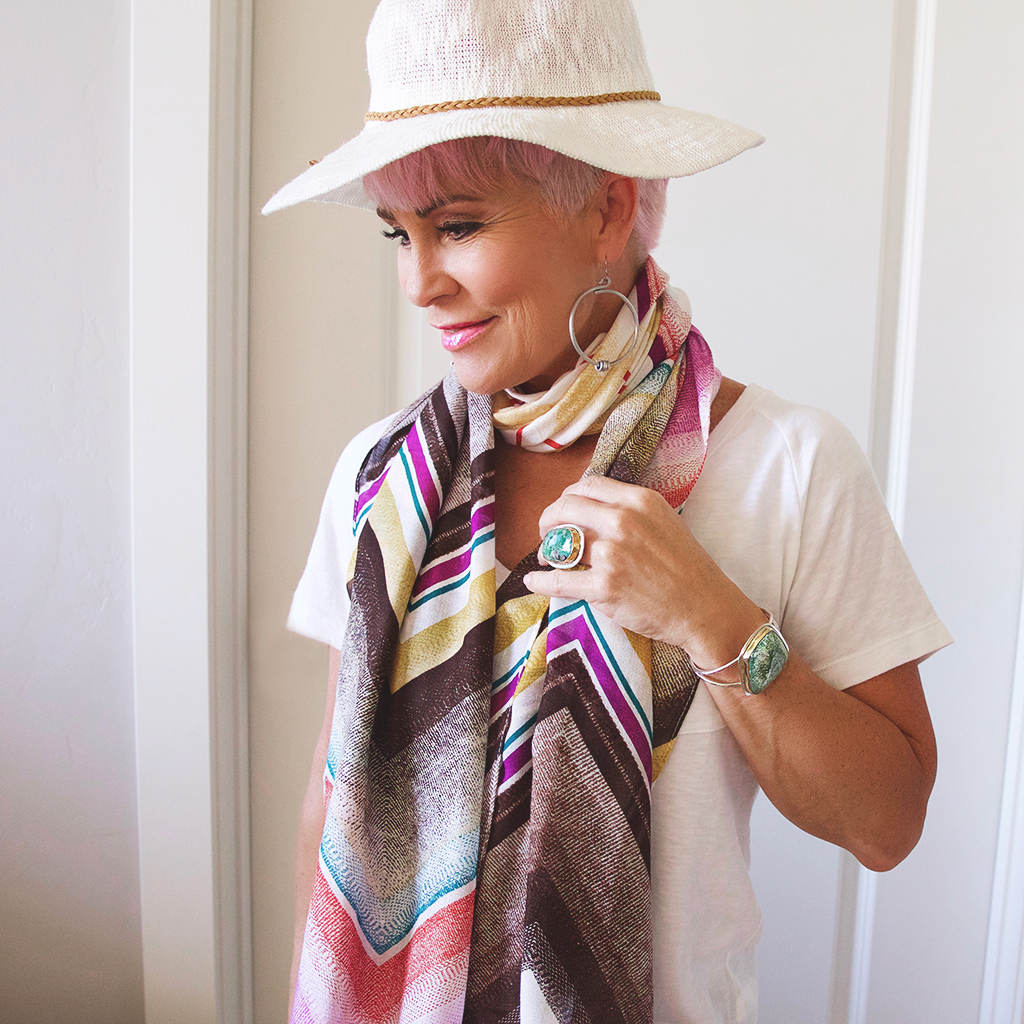 My LOVE for turquoise I'm pretty sure came from my mother! She was and is a very simple and beautiful lady. She raised a large family, and so there wasn't a lot of time for just her. She hasn't ever loved shopping like I do, and hasn't been so much in to fashion as I have. You've heard me talk about how she made a lot of my clothes as a little girl. She made my school clothes, my summer clothes, my easter dress, and my Christmas dress. She even made many of my prom dresses and made my wedding dress!!!! I love these memories of my childhood!! One thing I remember when it came to fashion and my mom, was that she wore the most beautiful turquoise jewelry! She still to this day loves turquoise! I knew that when she wore it, it was a special occasion! I LOVED it and am positive that's where my own love for turquoise came from.
A NEW FRIEND ON INSTAGRAM
When I saw this lady on Instagram, @deannacochranjewelry several months ago, I fell in love! Her beautiful designs are here. Each of her pieces are done by hand with traditional metal smithing techniques (including refining the silver in-house and milling it out to create the pieces). They truly are a labor of love as you can see from her collection, but also one of a kind! Because of my love for color, turquoise fits in to nearly everything I put on!
DeAnna is offering you all a 25% discount with code CHIC25 on any of her designs! This offer is good for two weeks! If I were you I wouldn't miss out on this generous gift!
When you have a few statement pieces of jewelry, like these from DeAnna Cochran, and a beautiful scarf, the only other thing you need is your favorite jeans and a simple white tee! This is one of my favorite simple fall go-to looks, is to wear a short sleeved tee (because it's still on the warm side) jeans, some booties, and a pretty scarf! And don't you LOVE these colors? BEAUTIFUL for fall! And this one is incredibly soft wrapped around my neck! Oh and then for some added fun……you know how I feel about hats!!!
Shauna XO