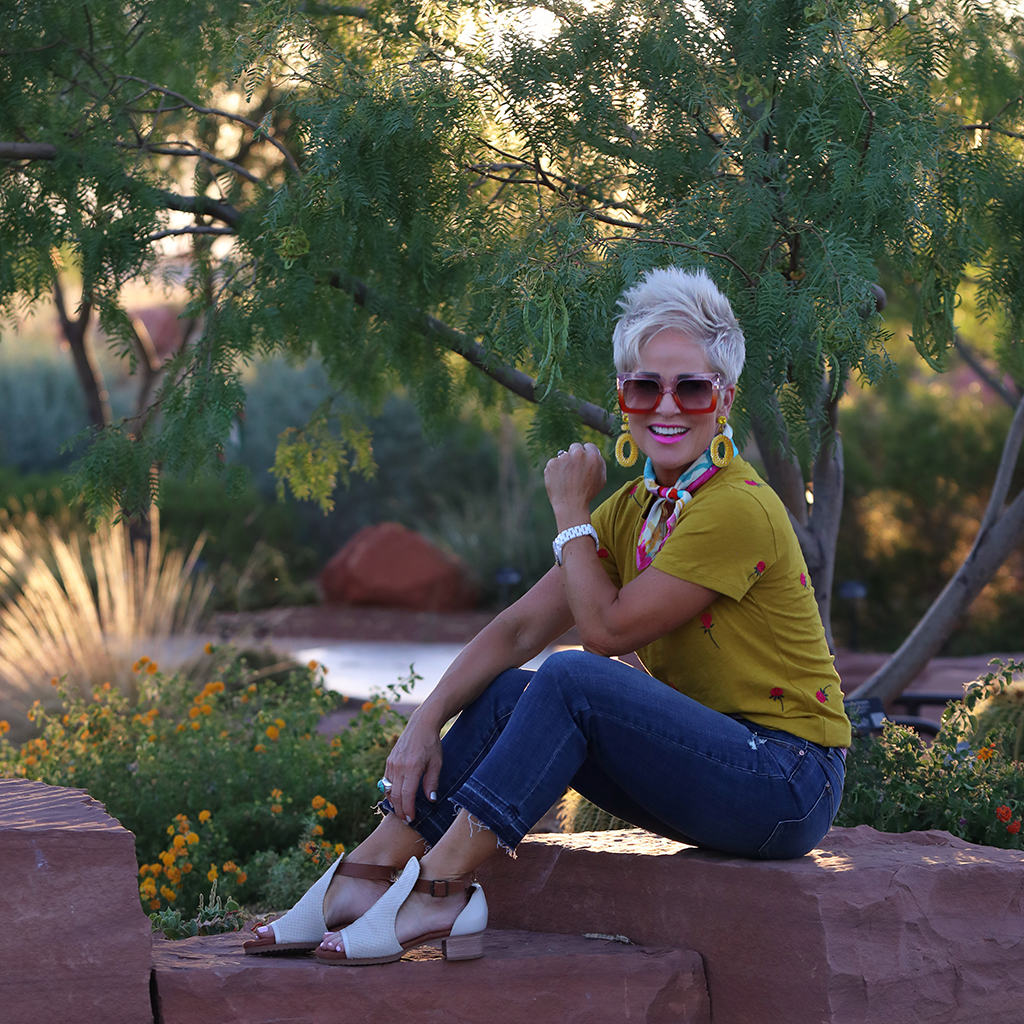 I'll just be over here in my WALKING CRADLES COMFORT SHOES…..being all cozy because my feet are very HAPPY! Seriously if you want some versatile comfy shoes you can wear ALL DAY LONG……then you'd like these ladies!
Walking Cradles says this about their fantastic shoes…
FEEL the comfort with our trademark Tiny Pillows®, EVAlution®, Flexwedge®, and Comfort Cradle® shoe technology.
If you are anywhere near my age, then you know how more and more our feet need to feel COMFORTABLE! They are screaming at us to dress them in cozy shoes! I LOVE my heels, but for most of them, they are 3-hour heels. My feet just get too tired and sore! Remember….I have those pesky titanium implants that make it a bit more challenging for me!
But this shoe in particular, the CHANDRA, is made from bone cut snake print leather. They have an adjustable ankle strap along with an open toe, which is very much IN right now. The lightweight sole makes them so crazy good to walk in…ALL DAY! The TINY PILLOWS actually massage your feet while you walk! Oh so, so good!!!
The CHANDRA has a 1 1/4″ heel and the neutral color of course goes with just about ANYTHING in your closet! They'll work with jeans as I have here, or capris, skirts, and dresses. They really are versatile all the way around!
Walking Cradles is offering all of my readers a 15% discount with code CHIC15! The offer is good until October 31st! A deal is ALWAYS such GREAT NEWS!!!!!! If you're in the market for some HAPPY FEET….this would be a great deal right now, Walking Cradles comfort shoes! Don't pass them up!!! I promise you'll be HAPPY!

My SPECTACULAR SUNNIES will soon be available on SHOP CHIC! I'll keep you posted!!!
HAPPY FEET FRIENDS!
Shauna XO