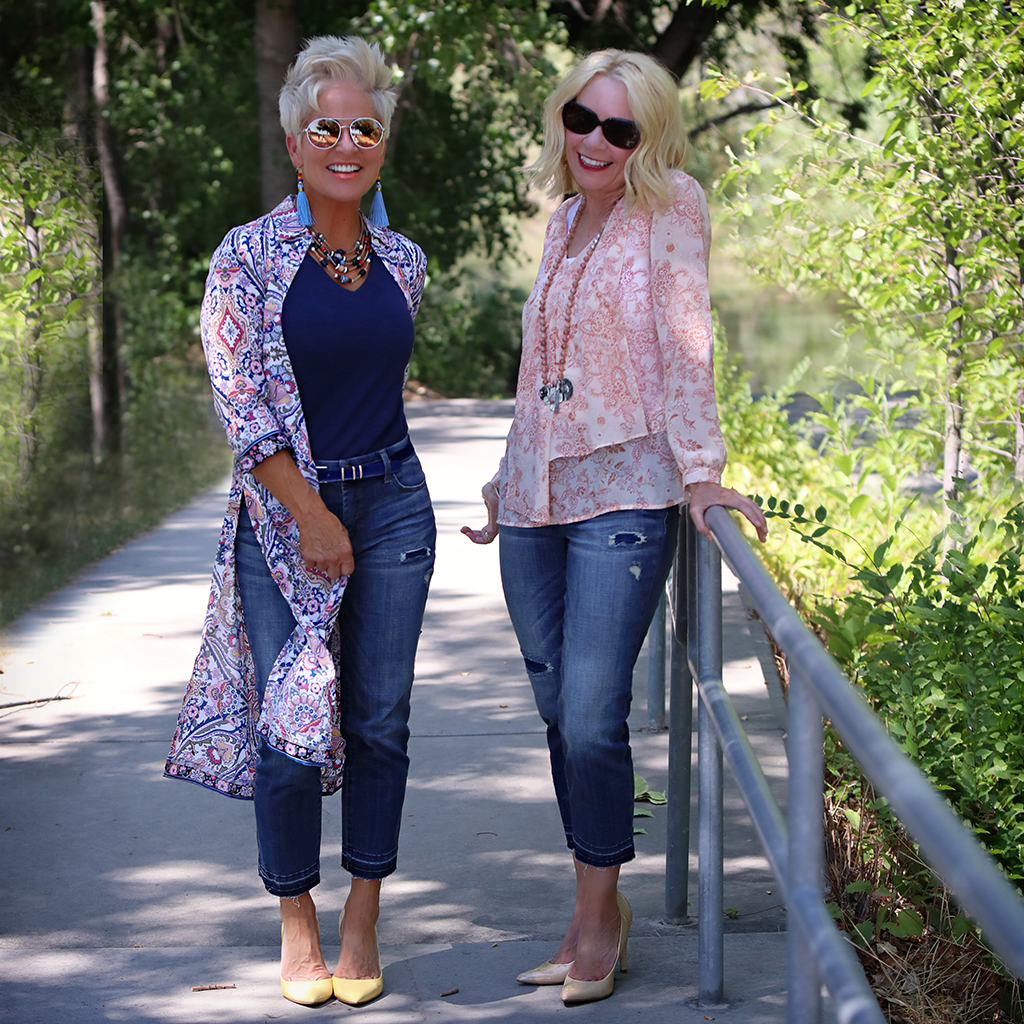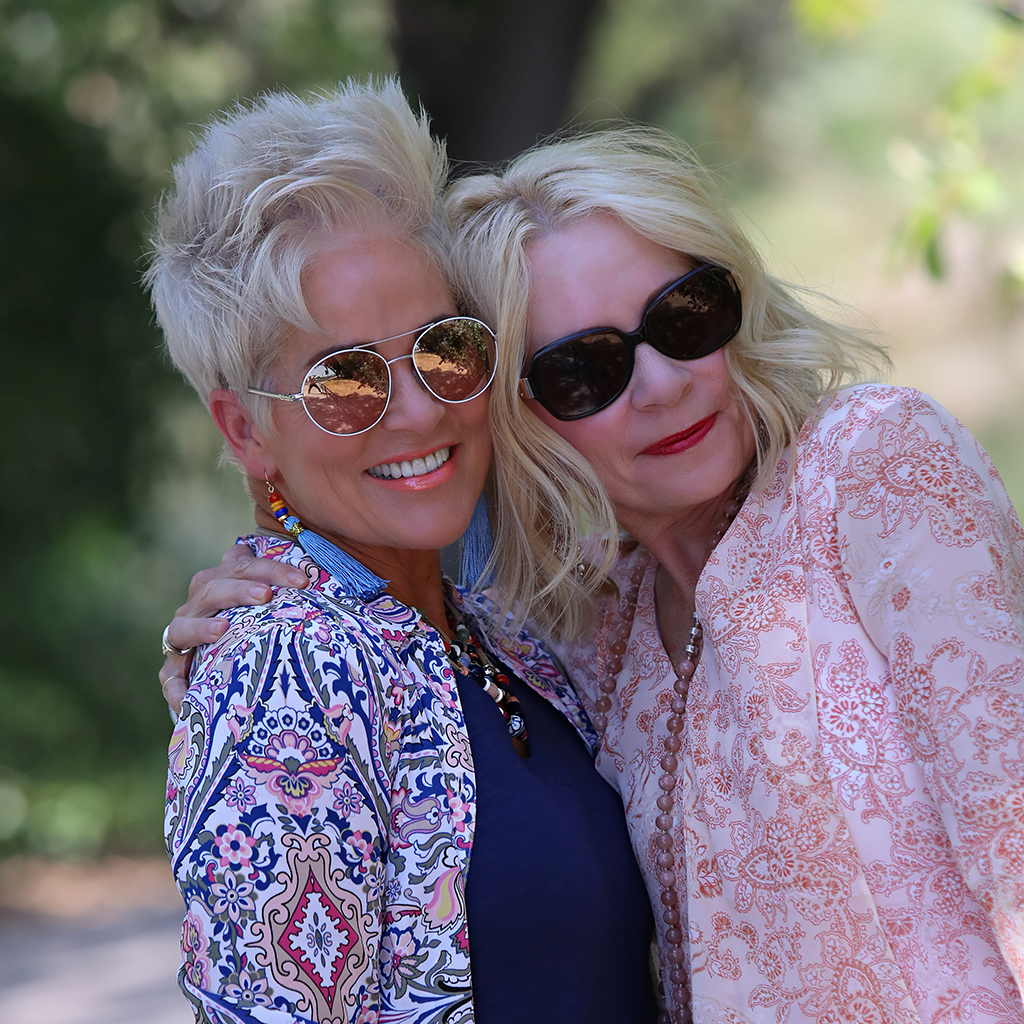 I LOVE that there is an actual National Girlfriend Day….and me and my girlfriend, Trina, celebrated in Chicos fashion! It was actually yesterday, August 1st. What a great opportunity to think about all our girlfriends and the IMPACT they make in our lives. For me these passed years, they have ALL become MY TRIBE of LOVING and SUPPORTIVE women. Truly they were there for me more than anyone else was.
This beautiful girlfriend of mine, Trina, is one that I can't even find the words to describe her kindness. She has been by my side for a long time, ready to support and help in whatever way I needed! And when I say WHATEVER…..I mean WHATEVER and WHENEVER!! She was there to go to lunch, go shopping, hang out in her home, or take my pictures. She's definitely one of a kind and I've relied on her like no other!
I have come to rely on my GIRLFRIENDS more than ever before. Each one has a different way to SHINE. Their influence and impact on me is powerful! I'm grateful for the examples of being strong #ladyboss women!
We got all jazzed up and styled in our CHICOS fashion here for National Girlfriend Day. It was so fun coordinating our outfits with each other. We are both wearing the same cropped jeans. I actually had these on in my post yesterday! I love the easy cut, cropped frayed hem, and just enough distressing!
TRINA'S LOOK~

With my look, I added this amazing kimono with a simple navy tank, along with some yellow pumps and Chicos jewelry. Remember Chicos has some of the most fabulous jewelry!!! Trina has a beautiful coordinating blouse, nude pumps, and again some beautiful jewelry from Chicos!
MY LOOK~

Thank you to Chicos for sponsoring this BEAUTIFUL campaign and my post!
I loved this quote I found on-line…..
"Ten minutes with a genuine friend is better than years spent with anyone less." ~Crystal Woods
Shauna XO