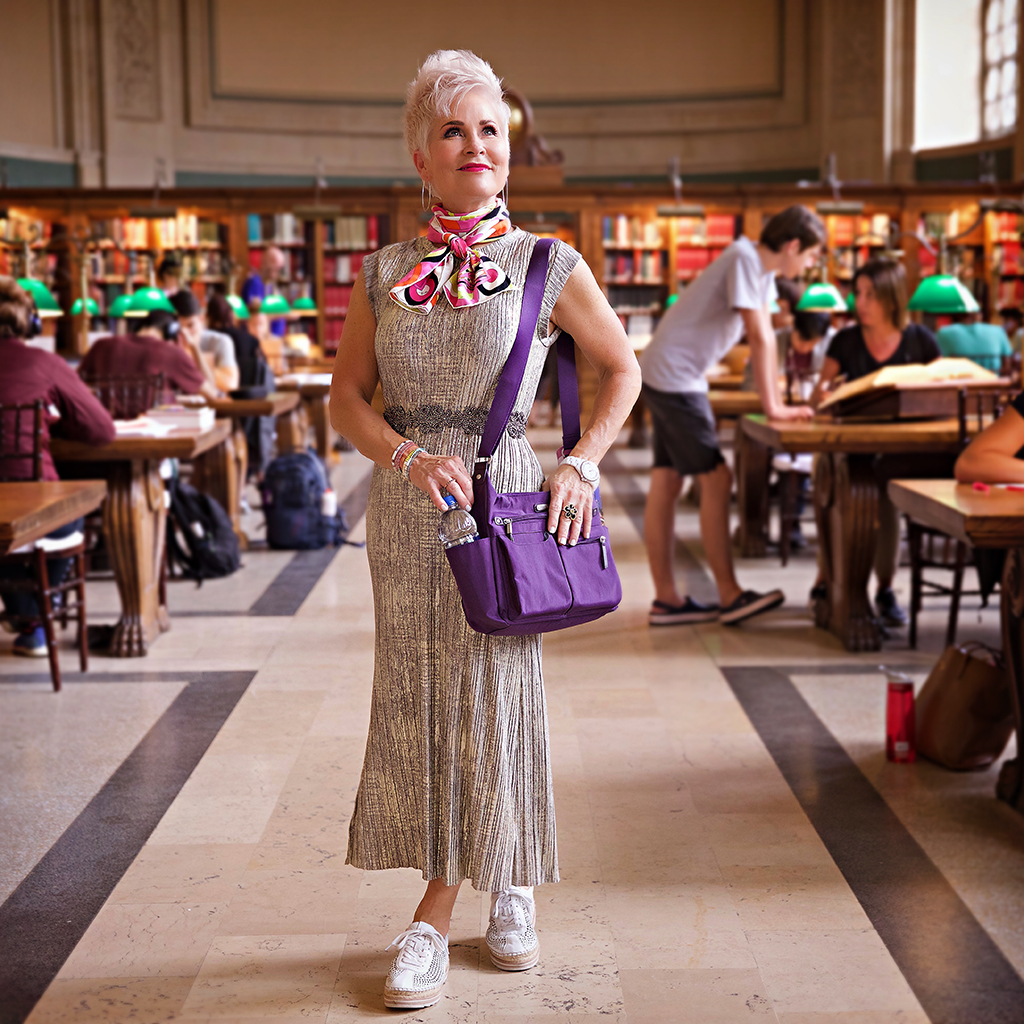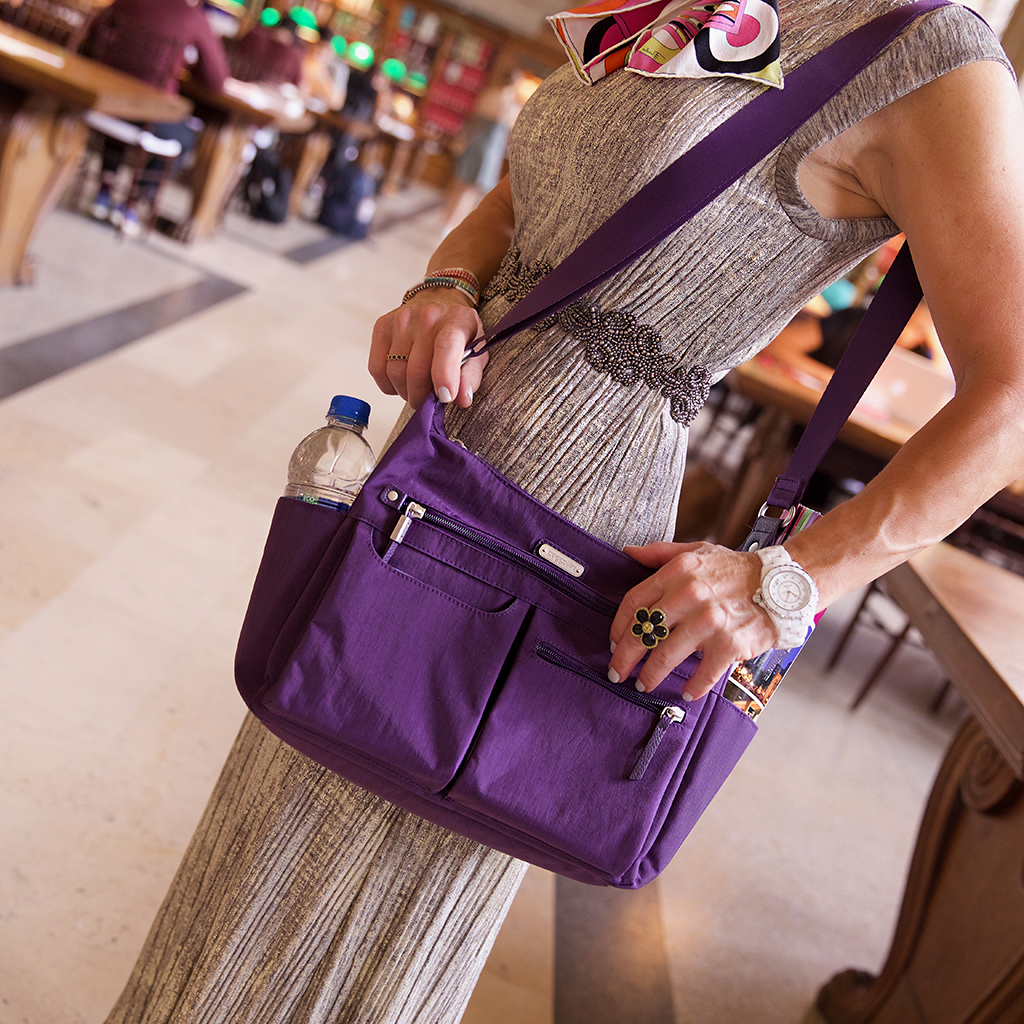 Have you ever traveled with Baggallini? You can see them right here. I've been on the move for several months now, and the more I travel, the simpler and more efficient I want to be! It used to be that for one trip here or there, that wasn't as important to me. But I've really had to reconsider just exactly what I'm taking and how functional it can work for me!
First off I wanted to tell you more about how Baggallini was founded. It all started with two female flight attendants who were looking for a more practical way to travel! They were able to find someone to help bring their concept to life, which eventually turned in to EVERYONE wanting to know where they got their bags!!!! And now twenty years later they are still designing and giving us even more options to choose from! We are all now benefiting in big ways!
Baggallini is a company that I've just learned about. This bag is absolutely amazing to travel with. I was recently in Boston and it sure was nice as I walked through the city all while everything was organized and easy to get to! The crossbody styling is GENIUS! It allows you to have your bag close to you but your hands and arms are free to move about. It's so convenient and you'll feel totally safe with all of your personal information as well as cash!
I love all the different pockets and spaces to keep things organized! Do you ever feel like your bag is a jumbled up mess and full of commotion??? Believe me I have more than once! And what about the separate little bag for your phone??? I love this little add-on! You can carry it separately or tucked inside your main bag! It's fabulous!! The Baggalini will most definitely keep you organized at all times….whether traveling the world OR your day to day activity!
All of their collections can be found here.
I'm so excited about my new bag. I even took it on a bike ride the other day and it was PERFECT!!! My water bottle was easy to get to, everything was safe and zipped in, and I carried my phone pouch separately so I had easy access! I loved using my Baggallini this way!
So…if you've not ever traveled with a Baggallini………you should! You won't be disappointed AT ALL!
Shauna XO