A long long time ago…..about 20+ years, something like that, I got this ESCADA jacket. I hope you can see the DETAIL of every single hand-sewn bloom and pearl. Way back then I was in LOVE with color too! You see it's always been a part of ME! This now is considered "vintage" and I would love to be able to pass it along to one of my beautiful granddaughters some day! I like getting it out at least once every spring to wear it! It's very fun! I think it would look beautiful with a simple white pencil skirt and plain white top! Do you agree? How would YOU wear it???
I don't shop vintage very much, but hear that it's great fun! Maybe that could be a future blog post??! If you shop vintage, let me know where you go! It would make a really fun hobby! I've heard women say that it's sort of the THRILL of finding something AMAZING and UNIQUE and FABULOUS that makes it so fun! Here is an article that you might find interesting if you're one who would like to start shopping vintage! It has some really good information!!!
When I met Lyn from @iconaccidental back in NYC last summer, one of the things I remember her telling me, was that she loved shopping in vintage stores. She said that she has had great success in finding beautiful pieces at a fraction of the cost! I just may have to take this up! And a very big plus is that you won't look like anyone else!!!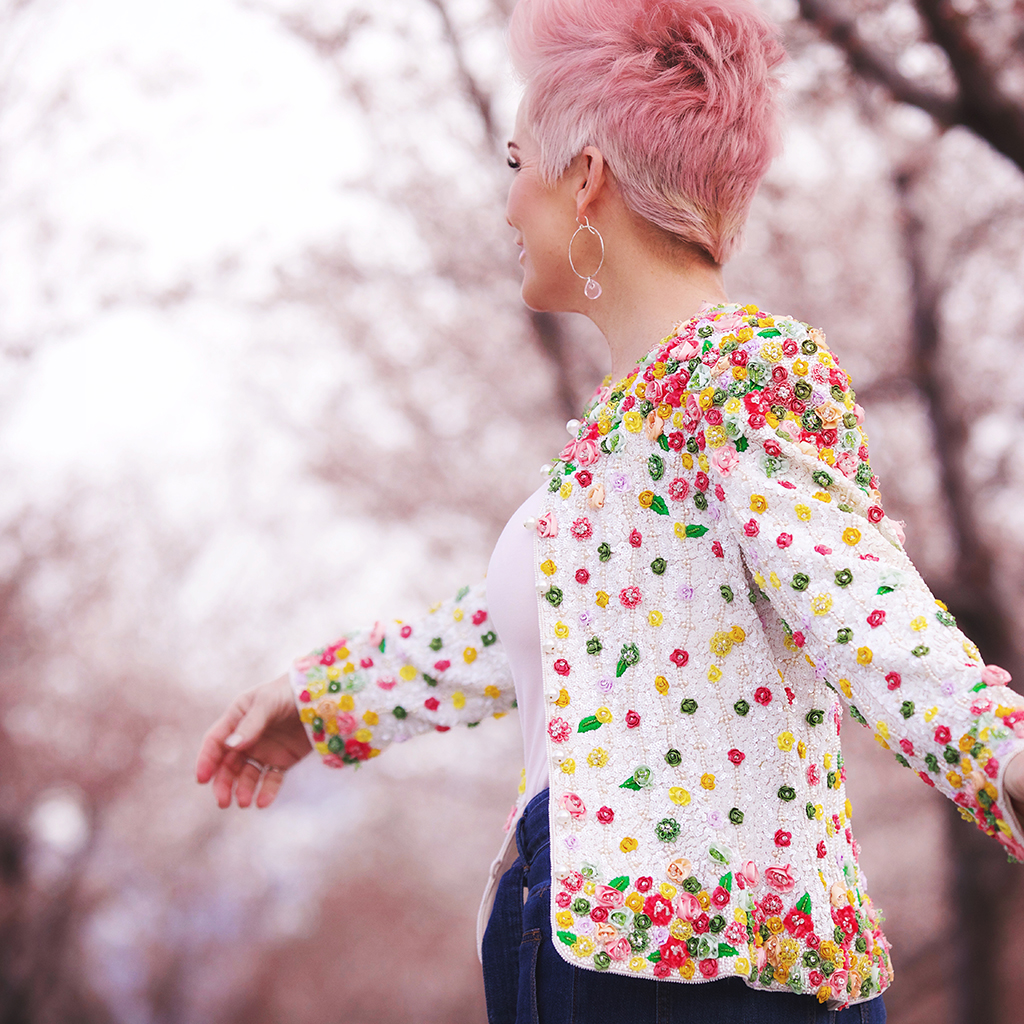 Have an amazing week! I have a busy one. Below will be where I'll be! Hope to see you somewhere!!!!!!
CHANEL at City Creek Center |  SLC Utah  |  Thursday April 12th  |  6:30-8
CHICOS How Bold Are You  |  Chicago Water Tower Place  |  Friday April 13th  |  4:30-6:30
Shauna…XO