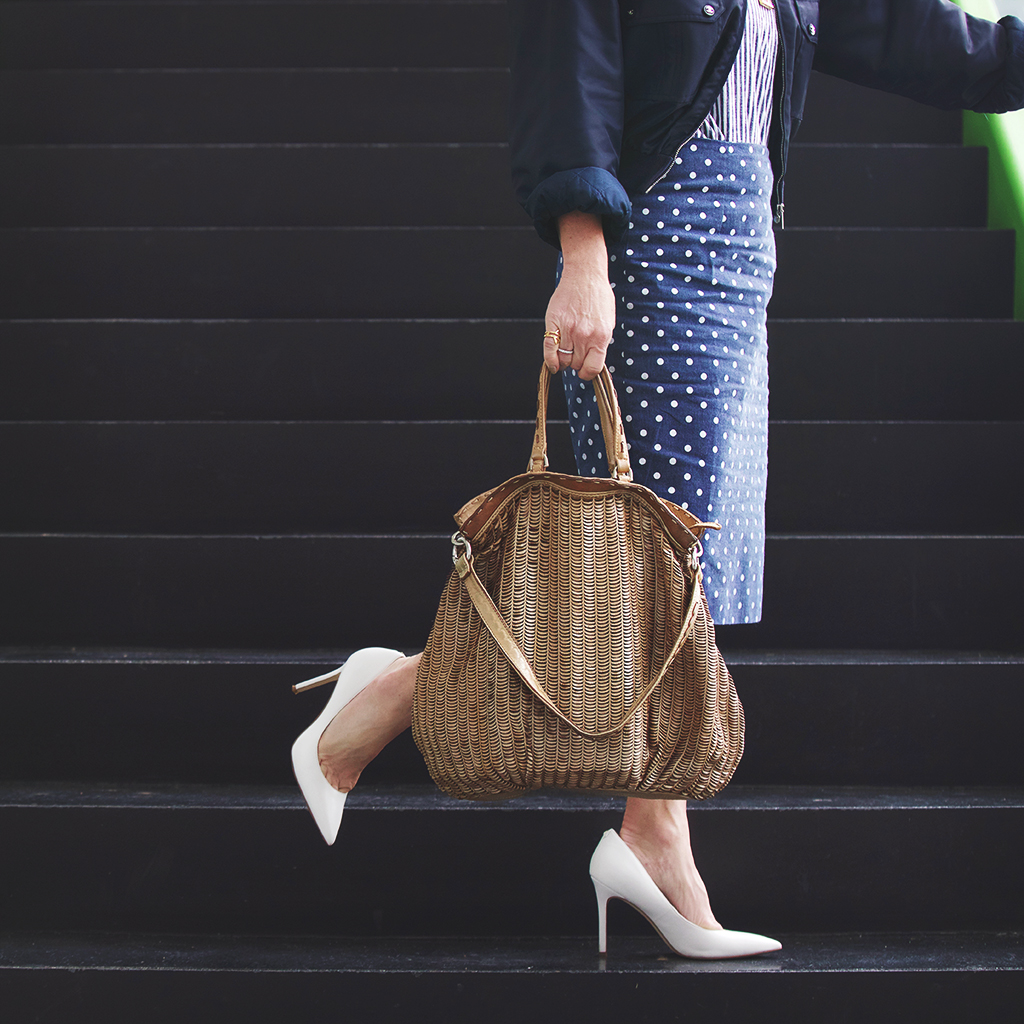 I have ANOTHER amazing luxurious bag to show you! Can a girl ever have enough bags? Now, that's a silly question!!!!!! This one is called the Iris and it's here. I am absolutely in LOVE with Reptile's House out of Italy.  The craftsmanship is the highest of standards in every way! The elaborate weave on this one is just BEAUTIFUL!!! I'm a fanatic when it comes to stitching, and these bags are impeccable in that way! I have enjoyed their bags so much! This one is the PERFECT spring/summer honey color! It's soft and pliable, and extremely comfortable to carry either on your forearm or over your shoulder! It molds to your body eliminating the bulk a bag sometimes gives! The inside is all full of pockets for easy organizing, as well as an outside zipper pocket to use for your phone!
This is Reptile's House Philosophy…
Every Reptile's House collection is developed through a path of continuous creative ideas and inspiration from the world of nature, art and urban environment that blend into the three-dimensional structure of the fine leather, raw material it is made of each bag.
All products take shape under the hands of skilled craftsmen, that by combining experience and innovation, exalt the structure and aesthetics, making each product a unique, different from the other.
The end result is a range of aesthetic practices and the quality handbags timeless, able to adapt to the different needs of an increasingly diverse and cosmopolitan clientele, but united by the desire to stand by choosing a stylish and quality item guaranteed. Made in Italy.
The Reptile's House is offering all of my readers a 15% discount for one week. This BEAUTY is a limited edition, with just five bags available! Hurry on this one friends…you won't be sorry! It is THAT GOOD, and such a great price! We all know that Italy is known for their fine leather goods, and this is not one to miss out on!
I LOVE MINE, and I know you'll LOVE yours too!!!
Shauna…XO