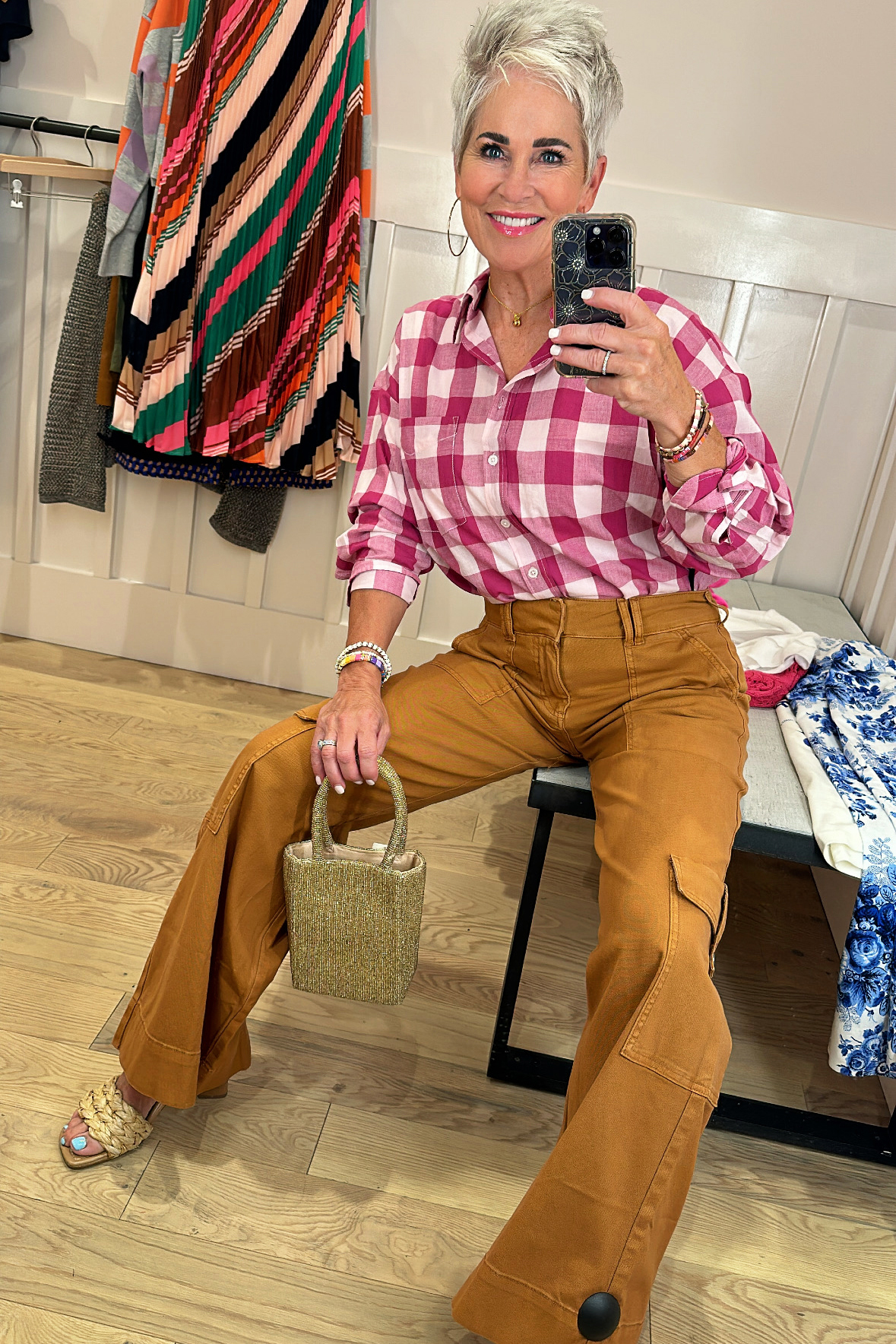 UNVEILING FALL FASHION FROM ANTHROPOLOGIE
Has anyone started to feel a little fall in the air? This time of year we are starting to see just a hint of our summer days coming to an end. Maybe not so much? For sure the fashion world is READY to break out FALL styles. As a fashion enthusiast, I LOVE this time of year and the shift now towards different colors and textures! Anthropologie is FULL of fall fashion and fun and their NEW ARRIVALS are ready to steal the show!
The fall season holds a special place in my heart. It's when I met my husband, when we got married and both of my parent's birthdays are in October! Fall to me represents warmth, comfy, and cozy. I recently stopped by Anthropologie and couldn't get enough! From chunky knits to rich earthy tones, their fall collection encapsulates this spirit perfectly. The racks were loaded with textures, colors, and styles that are guaranteed to cater to every taste.
Shopping for fall fashion NOW allows us to stay ahead of the curve. This will ensure a well-rounded wardrobe for the upcoming season. Whether it's a tailored trousers that exudes confidence during work meetings or a flowing maxi skirt for those leisurely weekend strolls, Anthropologie's collection offers so many choices for both fashion-forward gals and practical looks as well.
Now unveiling new FALL FASHION from Anthropologie! You'll see why I'm so excited for cooler temps!






Clearly my recent try-on session at Anthropologie left me even MORE excited for fall. Remember that the early bird truly catches the fashion worm! There are advantages to shopping early! I've always been one to jump when I see something BEAUTIFUL! So, why wait? CLICK HERE to head over to Anthropologie either online or in person….. and indulge in their BEAUTIFUL collection of fall pieces.