REDISCOVERING THE LOFT
In the ever-evolving landscape of fashion, it's easy to lose track of brands that once held a special place in your wardrobes. Among these hidden gems is LOFT, a women's clothing store that has been quietly redefining budget-friendly style for years. With its diverse range of clothing options and standout collections like Lou & Grey, LOFT is a treasure trove waiting to be rediscovered.
For those who've shopped at LOFT before, the name brings back good memories! It's a brand you can go to for timeless, versatile, and comfortable pieces. Let me reintroduce you to this brand, just in case you've missed it like I had! I'm completely impressed! LOFT also carries PETITE SIZES too, which is sometimes hard for us shorter girls to find!
My personal favorite at LOFT is the line LOU & GREY line. This collection is an example of the brand's dedication to comfort and style. It features athleisure-type clothing which you know I LOVE! Clothing that I can take from one thing to another and travels well, is always a bonus! The cozy fabrics and elevated designs offer a beautiful collection of essentials that won't compromise fashion-forwardness!
I recently bought THIS BLACK JUMPSUIT from the LOFT, and its versatility has truly amazed me. It effortlessly transitions from casual to elegant, making it an essential addition to my wardrobe. You will see how I styled it SIX WAYS. I went from very laid-back, to casual, and then office worthy.
My CHIC sweatshirt can be found HERE
My denim jacket is HERE. ONLY 1 small and 2 large sizes left!
My jacket is vintage from ALICE + OLIVIA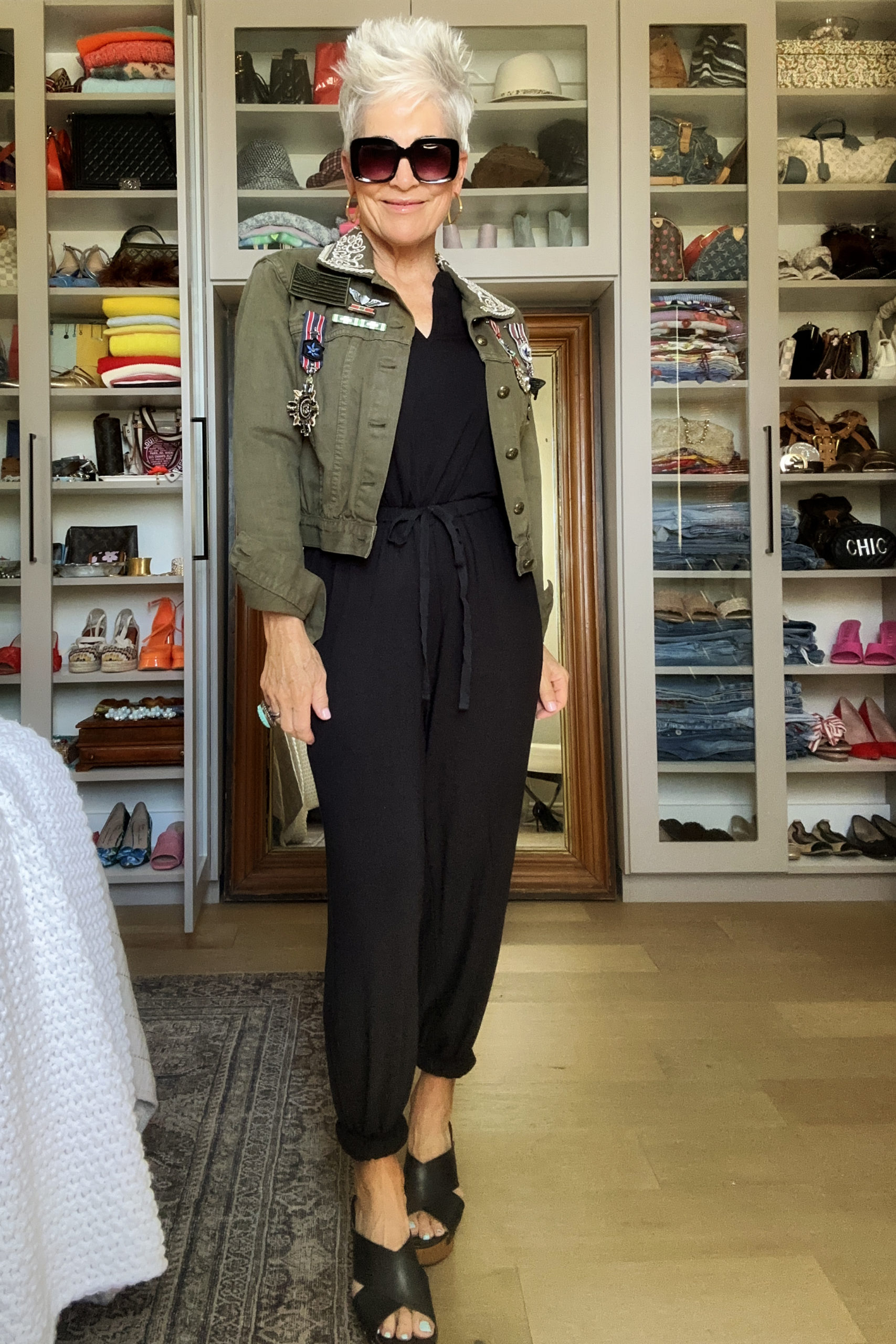 Shirt is from CHICOS and blazer is from CABI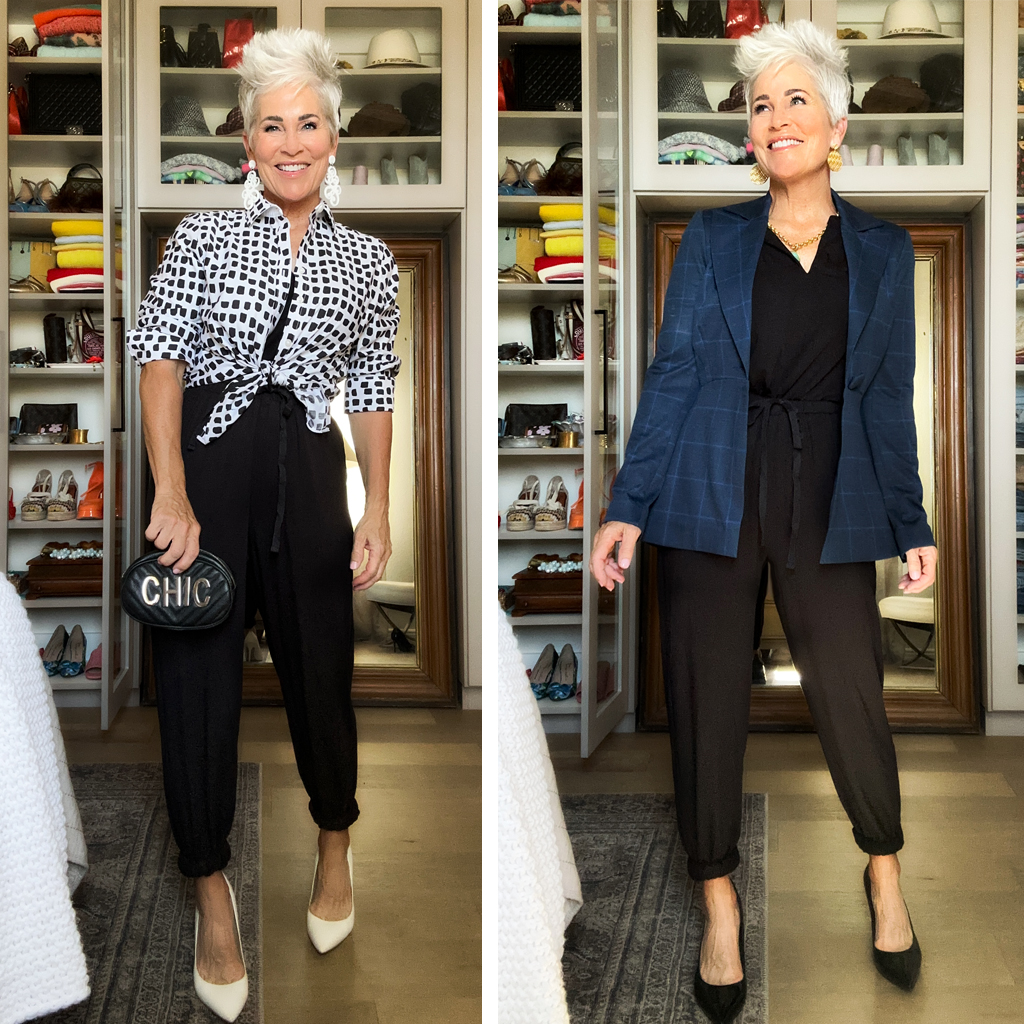 CHANGE IT UP EVEN MORE
There's even MORE you could do with belts and different shoes and accessories! The possibilities are really endless. LOFT has wonderful accessories too. SHOP ALL ACCESSORIES HERE. Worn alone this jumpsuit also lends itself to summer vibes when combined with a wide-brimmed hat and woven sandals, all linked below. This jumpsuit really couldn't be more versatile.

Finally, at the heart of LOFT'S appeal is its commitment to giving us quality that won't break the bank! Moreover, their dedication to affordability doesn't mean sacrificing style by any means. LOFT'S designs are known for their sensibility and on-trend details. Rediscovering LOFT has been so fun for me! Whether you're looking for classic and timeless or a weekend look, LOFT will have you covered
SHOP MY FAVORITES BELOW