This blog is sponsored by SeeMe Beauty. All opinions are my own.
Today I get to talk to you about this skincare line called SeeMe Beauty. As an influencer, I get to test and try many different skincare lines. I'm such an advocate for good (GREAT) skincare habits. I've always paid attention to my skin all of my adult life. I don't ever go to bed with my makeup on…. EVER. Every night and every morning I have specific routines that keep my skin looking its best.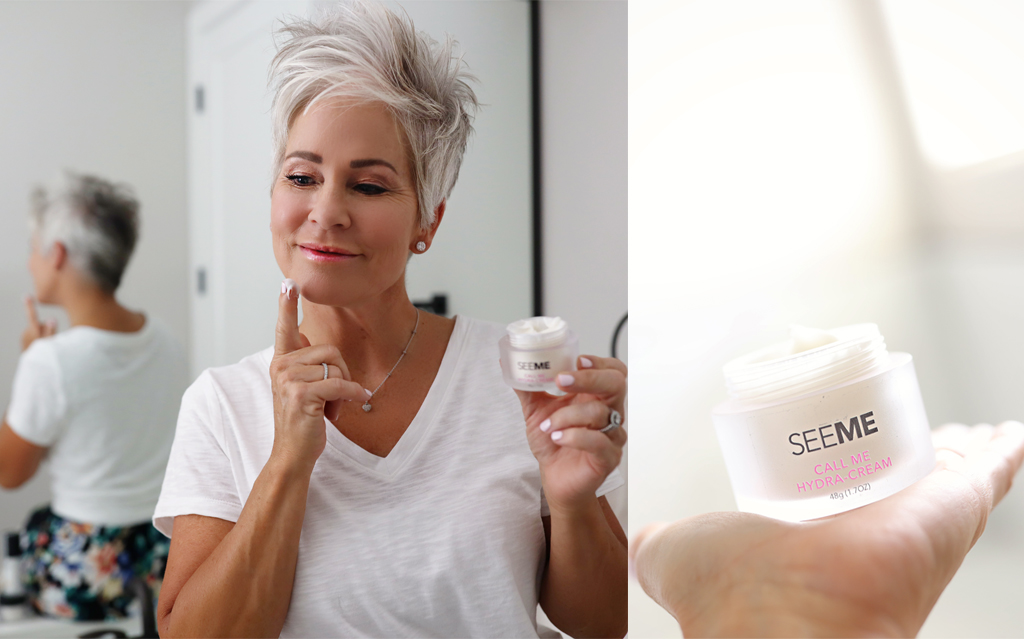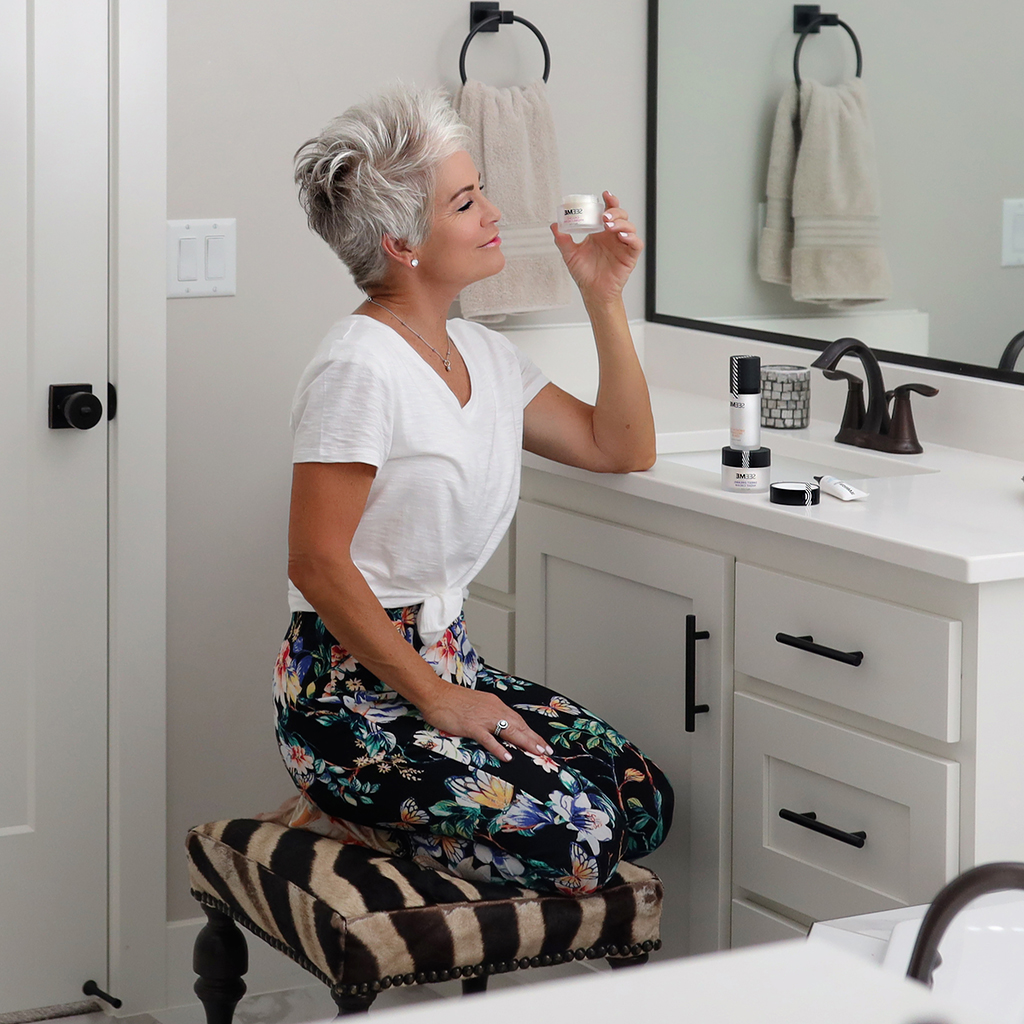 The time you give to your skin WILL PAY OFF! This brand SeeMe Beauty, is a new line I was just introduced to through this collaboration. This is why I like these products……
These FIVE skin care ingredients, artichoke extract, avocado oil, dill extract, turmeric, and Vitamin B3, TOGETHER generate an extraordinary powerhouse! As we age we lose estrogen and our skin becomes very depleted. THIS brand will tackle ALL OF THOSE CONCERNS!
I love the Call Me Hydra-Cream. It's unique SeeMe Complex makes your skin feel so satin-like. It's the perfect base for my makeup! The Sweet Dreams Night Cream is so rich and I feel really locks in all the moisture at night. It also has the powerful Hyaluronic Acid along with the SeeMe Complex. Waking up to such hydrated skin feels so good! The Smooth Out Recovery Serum is one of my favorites that I've ever used. It too is made of the brands SeeMe Complex and Hyaluronic Acid. And lastly, the For Your Eyes Only Cream is absolutely just right. It absorbs so nicely in to my skin and has two types of Vitamin B!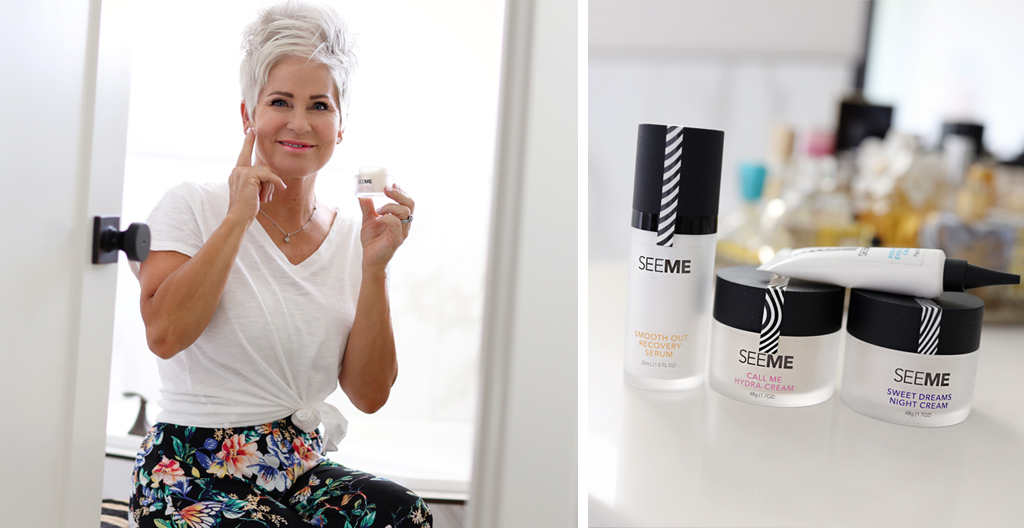 SeeMe Beauty was founded by three women! They weren't interested in looking twenty, and DID want healthy and radiant looking skin. They call themselves "ladies of the 80's"! They were noticing changes in their skin and wanted to design a line that addressed those hormonal changes that we all see! I'm most definitely one who has noticed changes in my skin! I'm dryer, more visible fine lines, and the elasticity is just not there how it used to be! I love that this line is specific to women at midlife!
The results of my skin since using this skincare line called SeeMe Beauty, have been much more hydration, a more even-toned complexion, and brighter too! And get this…… NO PARABENS, ARTIFICIAL INGREDIENTS, SULFATES, OR ADDED HORMONES are in any of their products!!!!! What great news this is to an already fabulous menopause skincare line!
I hope you take the time to check them out…. I've really enjoyed EVERYTHING about this brand!
https://track.mmiagency.com/t-VQVPJPQOY9sM.gif
Shauna XO