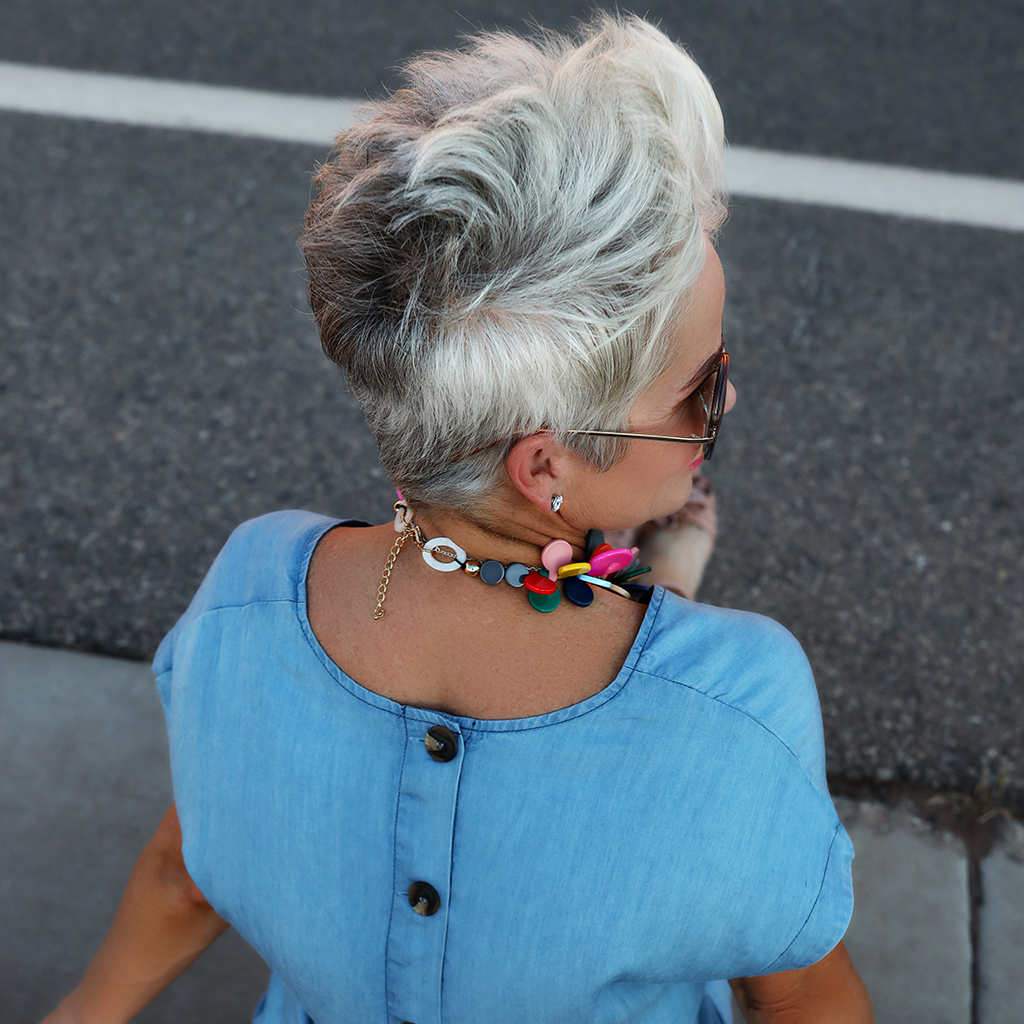 There's nothing more uncomfortable than heavy denim during the summer. THIS SHOULD BE YOUR SUMMER DENIM….. Tencel. Have you ever worn it? It's cool, easy and breezy, and drapes beautifully! The fabric is what drew me to this dress when I first saw it. We shot these pictures on a night that was really windy, hence the in-between leg look! But seriously just SO COMFORTABLE. This is what you want to wear during the hot summer months!
Tencel is known for its comfort! If you've never felt it, it's extremely soft! It's actually made of wood fibers and can be mixed in with all kinds of other fabrics. Here is some more information about Tencel that you might find interesting. All I need to know is that it's oh so FABULOUS to wear!
Below are some beautiful options when choosing something made from this luxurious fabric. I especially love these pants….. posting tomorrow! I posted them a couple of weeks ago on Instagram, and got so many requests for where to buy them. They have the cutest frayed edge. I also wore them with a regular belt and loved them that way as well!

The dress I have on is here. Isn't the back button-up detail darling? This would be great with your sneakers or any kind of flat shoe! As I've said in the past, your accessories and shoes will be the deciding factor as to whether you look dressed up or down! I love the idea of this with some cute white sneakers!
This is how I would amp up this dress…

This is how I would wear it very casual…

It's almost the weekend! Wait!! It's almost June! Wow, I can't believe it! Take care and be safe out there everyone!
Shauna XO