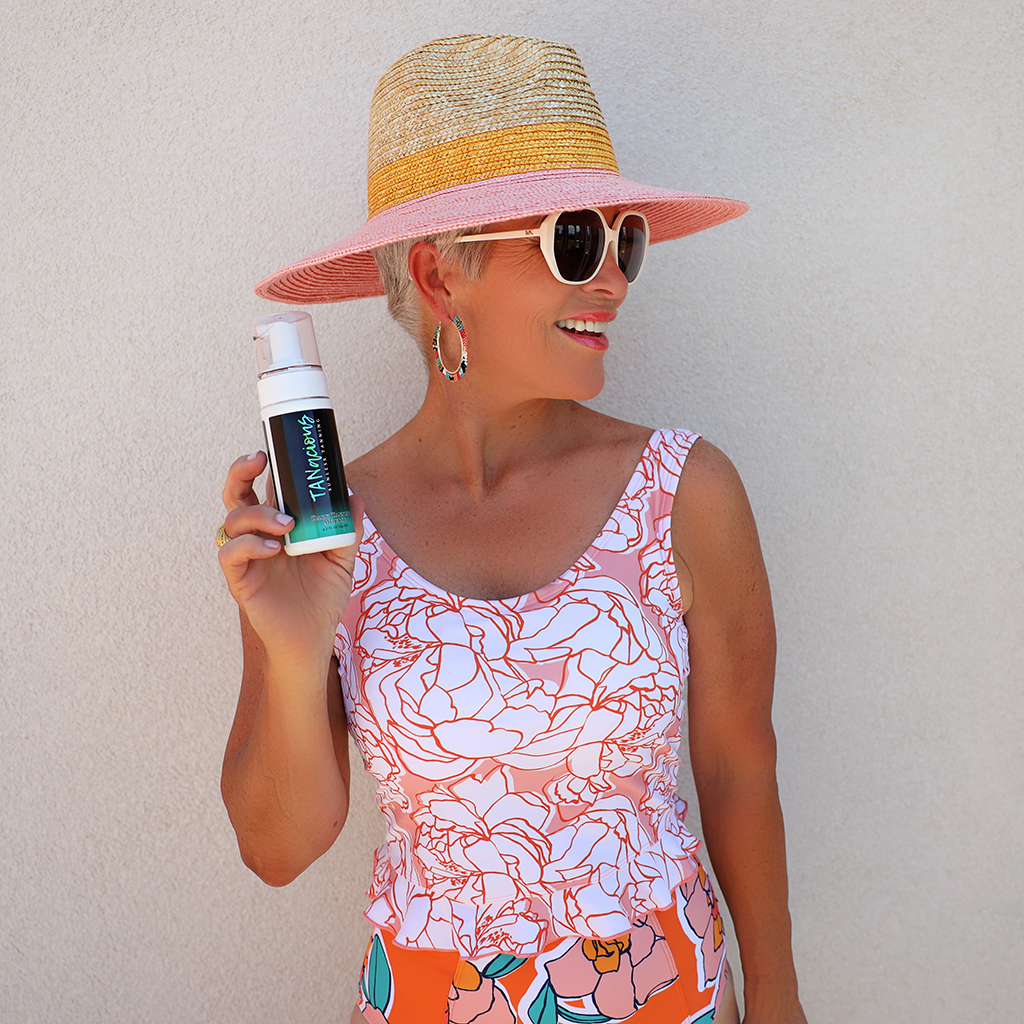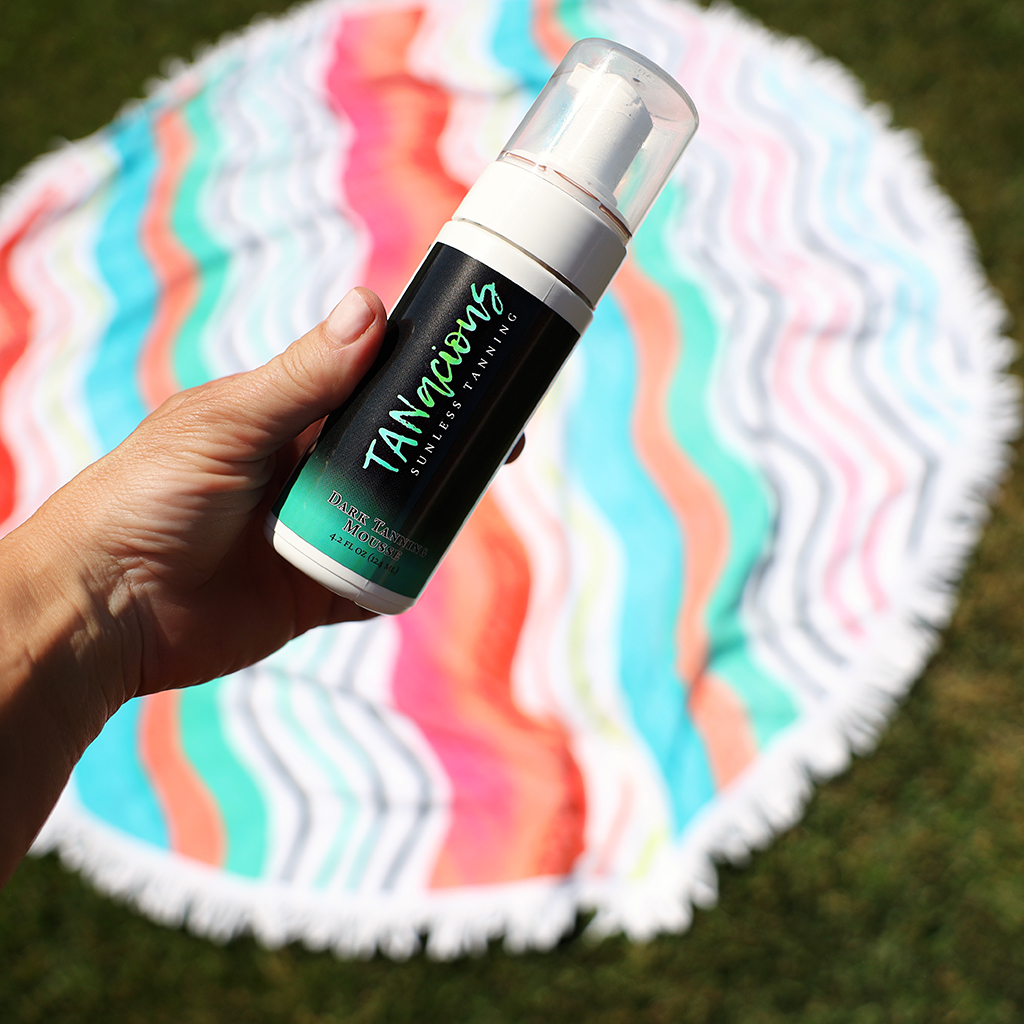 Hello friends! YES I do use a self tanner, and THIS is the BEST SELF TANNER I've EVER used. Do you like to have that sun-kissed glow? I have always loved to have a tan…. oh my, when I was a teenager I was the worst at staying out in the sun for hours, trying to achieve the perfect tan! And boy oh boy could I get a GREAT TAN! Now as a sixty-one year old, I'm hoping that those hours in the sun, haven't done anything too serious!
I discovered TANACIOUS self tanning mousse through Instagram. I hadn't found anything that I was COMPLETELY satisfied with…… until I found this one. It is SO BEAUTIFUL, and DOESN'T SMELL! It goes on really nicely and WITHOUT STREAKING. It also works INSTANTLY…… no need to wait for color!
I've found with other products, that they can streak fairly easy. TANACIOUS comes with a tanning MITT that you wear while applying their product. Not only does it keep your hand from discoloring, it helps it go on evenly. I'm not sure if that's what the secret is to the gorgeous tan it gives you or not, but I'm TOTALLY SOLD on this product!
You can purchase it here and use code CHICOVER50 for a discount. I also really love their face serum. It's best to use every day for the best results. It has DHA to give you a glowing subtle tan as well as Hyaluronic Acid to keep you looking youthful. Since their facial tanning drops are serum based, there is no need to mix it with your daily moisturizer. 
This is completely safe and tried, tested, and LOVED by me! I've been using it once or twice a week all spring and summer long. If you're looking for a new one and want to keep your skin as healthy and safe as possible, TANACIOUS would be a great choice for you! THIS is THE BEST self tanner out there in my opinion. I've absolutely been so pleased with it, and highly recommend it to anyone!
HAVE A GREAT WEEKEND friends!
Shauna XO