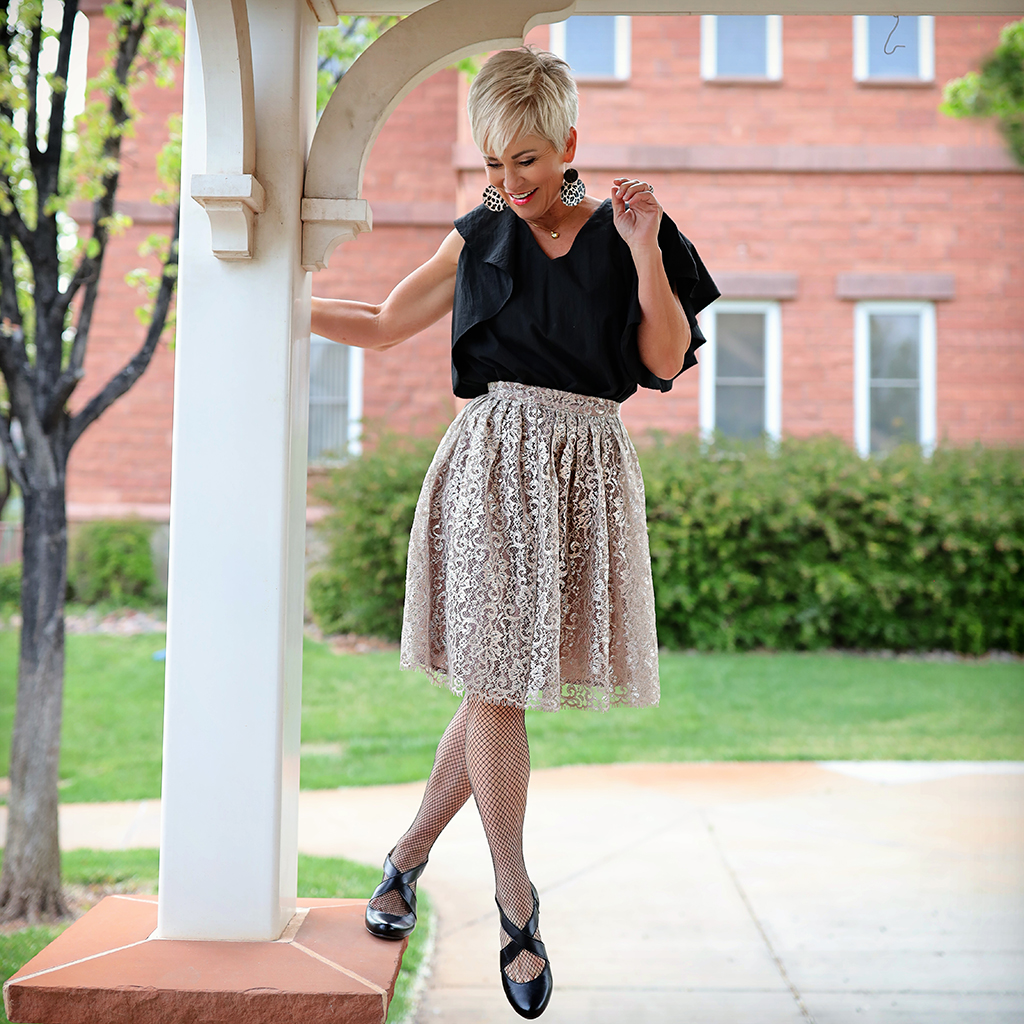 This is my job friends….. to promote and sell brands. The other day when I posted this on Instagram, there were a couple of comments that were….. in my opinion, a bit hard. Ever since I've been blogging, I have felt it fair, to let everyone have their voice. And I don't ever delete a comment unless it's sexual or REALLY hurtful.
The comment was something like this……
"I LOVE following you, but I just feel like at this time these posts are annoying. Nobody is in the mood to buy shoes at 30% off, unless they are shoes to walk to the mailbox in."
I totally understand people's frustration, but at the same time….. THIS IS MY JOB. This was a paid collaboration, and my job was to promote their sale, and bring awareness to their brand. That's what I'm paid to do. I feel too, that people need to be able to see what they normally would see. What I mean is, they/WE need to see HAPPY and POSITIVE things! That's what these pictures are.
This shoot was inspired by the movie Sound of Music… my favorite! Remember the scene in which the oldest daughter met her boyfriend in the gazebo and danced? Well…. that's what I was going for. My boyfriend however……. was behind the camera! He's so good, and I LOVE him to pieces! He was actually the one that told me to climb up on to the pillar on the first shot! He's learning fast, how to become an amazing photographer!
So…. in light of all this, Easy Spirit IS having a great sale if you're in the need of shoes. Their entire site is 30% off with no exceptions. EVERYTHING IS 30% off. I've been an ambassador for Easy Spirit all season long, as well as all through last fall. Their shoes are comfy and durable and how about these heels? You really could dance in these ALL DAY LONG!
I've linked up a couple of looks that are as close as I can get to mine. I put this together right from my closet. This time of year it's hard to find a gold lace skirt! These looks though, are just as CUTE! My earrings are from this site.


ENJOY YOUR WEEKEND FRIENDS!
Shauna XO