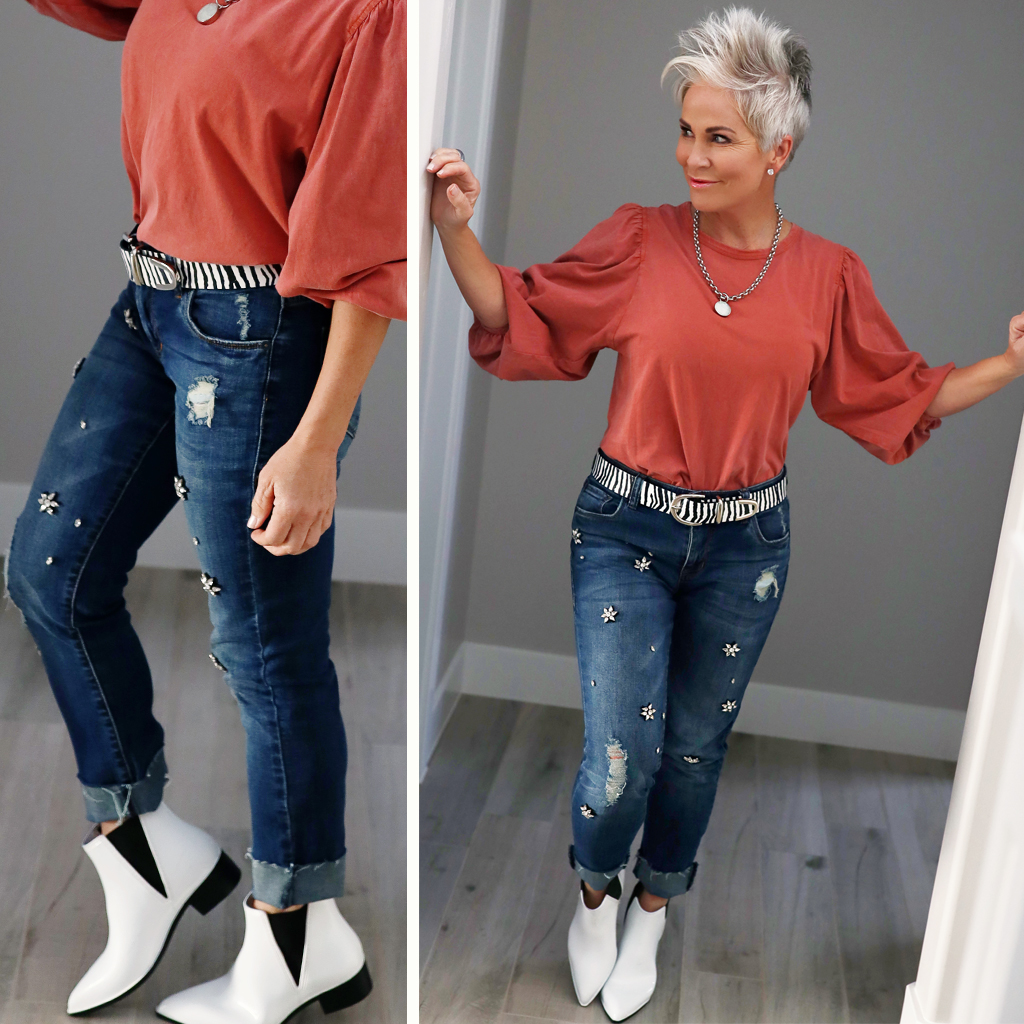 Hey friends…. new week and new do-overs! Today I wanted to talk about great JEANS for under $100. I must admit I've spent a lot of money on some of my jeans. But others not so much. The ones I'm wearing in this picture I got a couple of years ago…. you may have remembered them from older posts. But when I posted them, I probably sold close to 75-80 pair! And the reason being I'm sure, was that they were budget friendly!
I LOVE to shop for jeans, and I don't even want to tell you how many pairs I have. But for sure you could call it a COLLECTION! The other day I heard my husband's daughter say, "The thing about spending a lot of money on something, is that it really hurts when it's time to get rid of it." And boy, isn't that the truth? I actually have things in my closet that COULD be donated or sold, but I won't because they were expensive. Now…. if I'm never going to wear them, then that's a different story!
I've linked up here, some GREAT jeans for under $100. There are all kinds…. skinny, boyfriend, wide-leg, tuxedo striped, exaggerated, light wash, dark wash, high-rise, and mid-rise. There are even TOP BRANDS linked up. I've tried to have a good representation of all that's out there.
Shopping for jeans at a great price will allow you to change out your jeans without too much pain too. And….. as I've said before, jeans are extremely versatile in that you can pretty much wear them anywhere depending on how you style them!
HERE ARE MY TOP PICKS!

By the way, my outfit here is VERY BUDGET FRIENDLY! My top is from Target, my booties aren't available anymore but I've linked some cute options, my jeans of course were around $50-$60, and my belt is only $15, and from Target too!

GO AND MAKE IT A FANTASTIC WEEK EVERYONE! Praying for you all!!!
Shauna XO