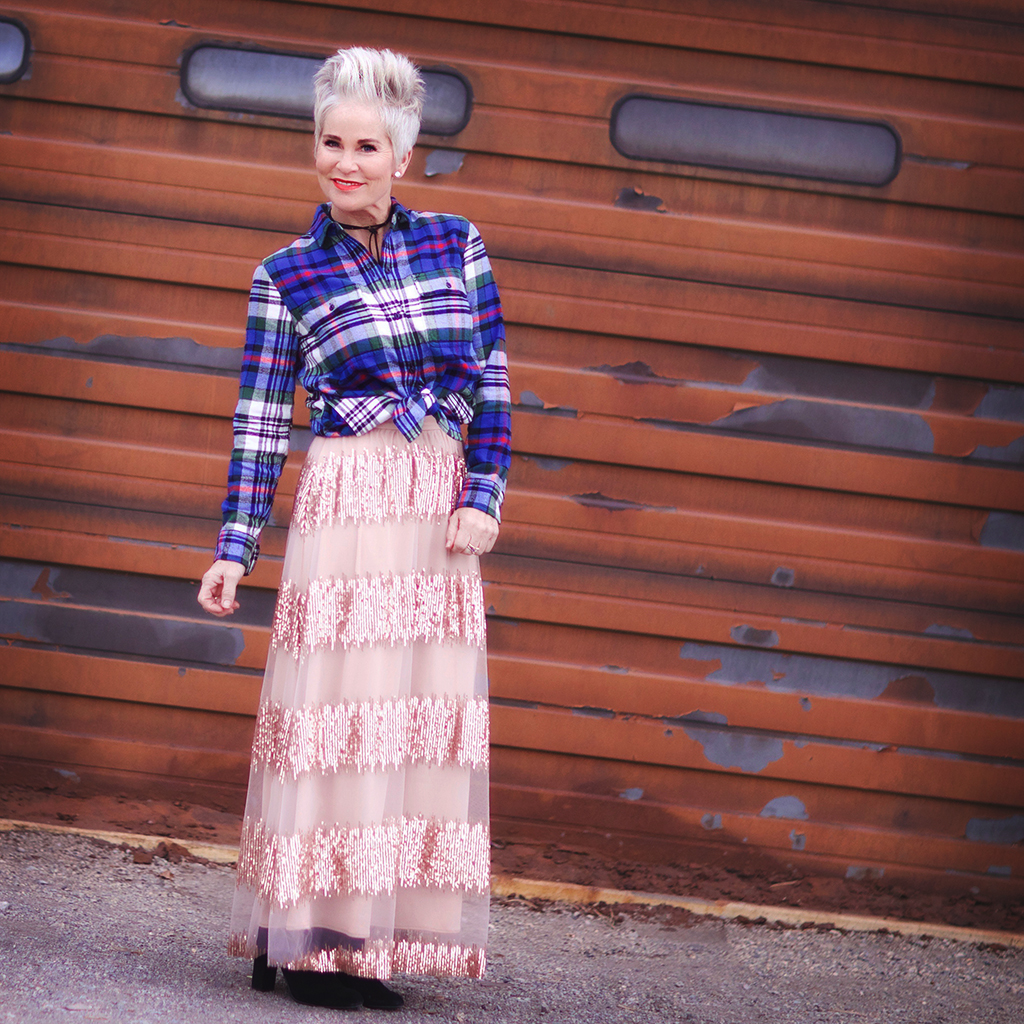 One of the ideas I had this coming year, was to show you how to wear things in your closet MORE THAN ONE WAY! This sequined skirt I wore here and I LOVED it with this sweater!!!! The blush color with the two reds in the sweater is such a GREAT color combo! I loved it here in this picture with the laid back flannel shirt by Madewell, and the leather choker. It took the skirt down a notch, which if you know me, I LOVE to mix glam with grunge! And guess what….
THE SKIRT IS ON SALE!
I can't wait to wear it with a graphic sweatshirt, a tee shirt and leather bomber jacket, or a faux fur jacket! And think of it for spring/summer!!! So cute! Even wear it with tennies and a striped tee! So…..you can see that it's a skirt for ANY SEASON, and nearly ANY OCCASION!!!
Before you know it all the SPRING stuff is going to be out. THIS is such a great time to invest in pieces that are on sale, and this one is a great choice!!!
Shauna…XO