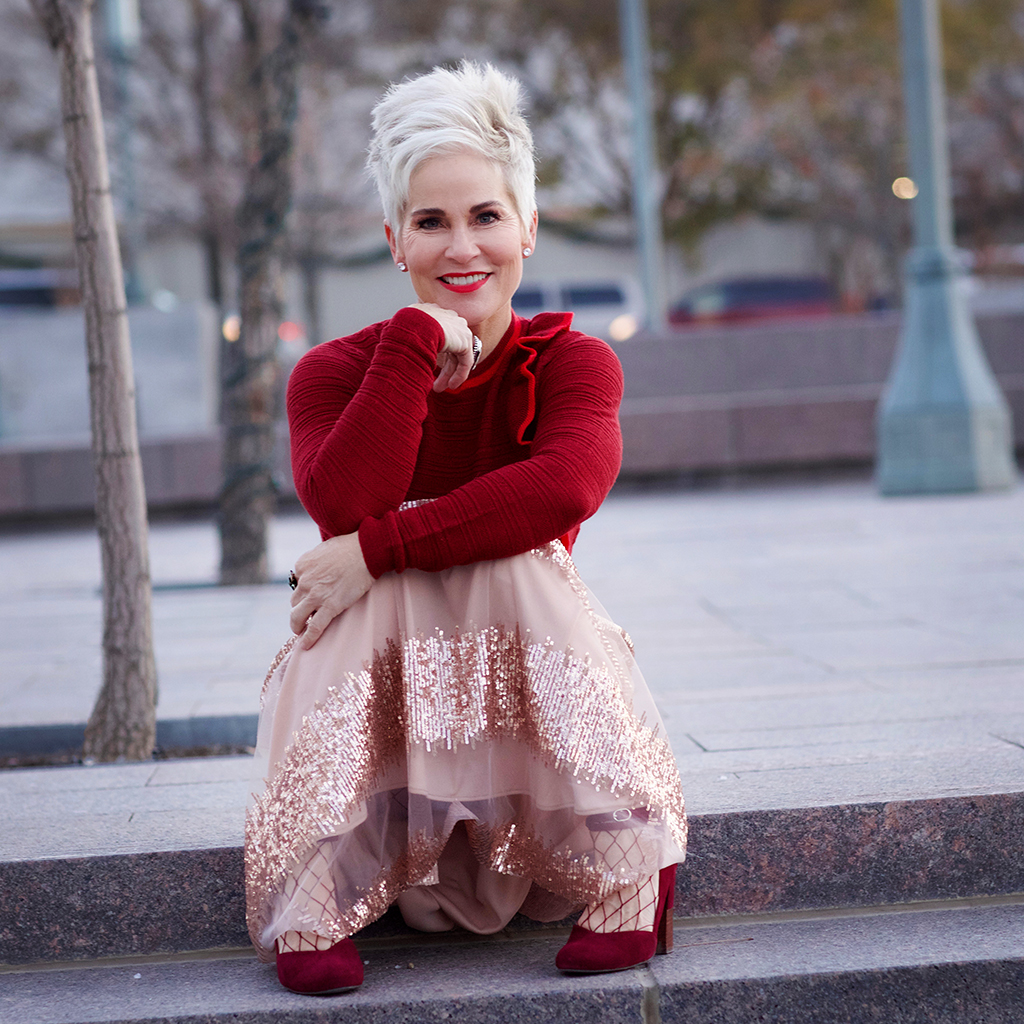 Yes, I know this picture has already been posted, but there's a reason why I'm posting again. I've had lots of requests to post some ideas for party outfits. We are in the middle of lots and lots of PARTIES and CELEBRATIONS, and as we approach the NEW YEAR, there is still much need for a little something extra in our STYLE! My favorite way to dress up is little bits at a time. Like for instance, I love wearing a fancy skirt, with something more casual. And of course it depends on where I'm heading off to, but I think each of these things, you can wear ALL THE WAY dressed up, or just part way like I like to do! I talked earlier about this skirt being just that! Wear it with a very casual top and shoes and it's just as beautiful!!! I've already worn this skirt several ways, I love it so much! The other day my good friend who has five children, had been so busy getting ready for the holidays, she had forgotten about an event she needed to dress up for this weekend. She bought this skirt here that I have on, to wear with a metallic tee, which I've linked here for you too. So if you're on OVERLOAD…..I hope these ideas give you some inspiration and make it a bit easier for you to put something together!
I've linked dresses, pants, sweaters, shoes, and earrings too…..along with a few plus sizes which have also been a recent request.
Here you go friends….
http://

Shauna…XO