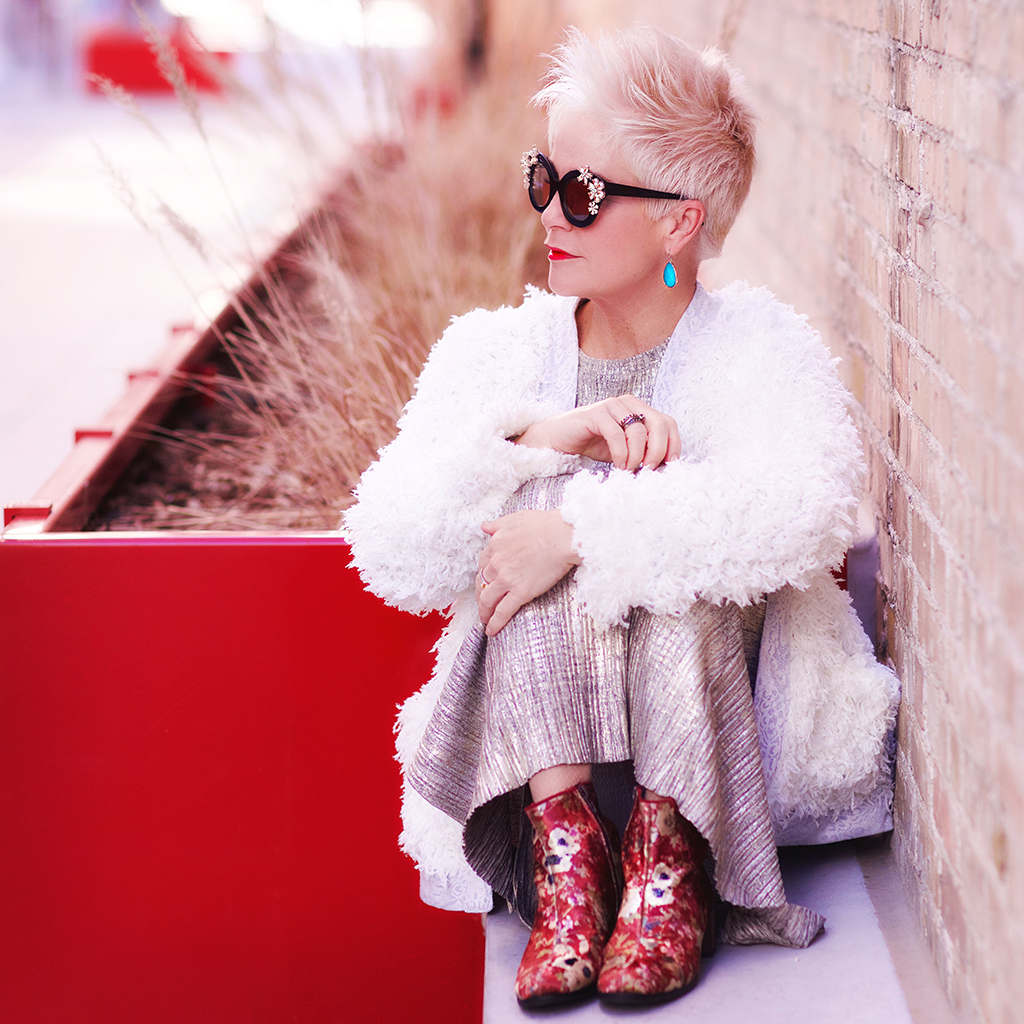 I want to tell you about this shaggy little jacket…..there's so much to talk about. First, I am not really one to carry around a big heavy coat. Even here in Utah throughout the winter, I still usually only wear a heavy sweater or some kind of a lightweight jacket. Coats can be restricting, and usually only needed from car to wherever you're headed. This one, is the softest most comfortable one ever! And it's pretty much just as warm as any in my closet. I wore it to a movie the other day and it was perfect….like a blanket! It has the prettiest metallic sheen to it and makes the perfect topper for ANY occasion! I loved it over this dress with floral booties, but also have loved it with jeans! I'll show you that later in the week! And this dress I've had since last spring. The metallic fabric is flattering and comfortable, and is considered a neutral. You've probably seen me wear it many ways since then!
Below I've linked some pants that are made from the same fabric as the dress, also a similar jumpsuit….both looking so beautiful with the shaggy jacket! Also lots of floral booties here for you to shop and many on sale!
http://

Hope you're all having a great week!!!
Shauna…XO