Let me just talk to you  for a minute about face serums! I often get asked about my skincare routine. And believe me when I say…..it's definitely a lengthy routine! Face serums can be something easily overlooked, probably because of their price tag. They have been a part of my ritual for years. They penetrate deeper in to the skin with a heavier concentration of active ingredients. I'm a firm believer that they work! I apply mine at every single night underneath my moisturizer.
 I was asked to try this one from Bellatorra. I have been using it now for a few months and LOVE it! It's a targeted, fortyeight hour time-release botanical and plant stem cell formula that stimulates the production of collagen, elastin and hyaluronic acid. This results in skin that appears more hydrated, firmer, smoother and tighter. Any of us would love that, right??! This unique concentrated formula works on a cellular level to regenerate and repair the appearance of damage caused by our environment.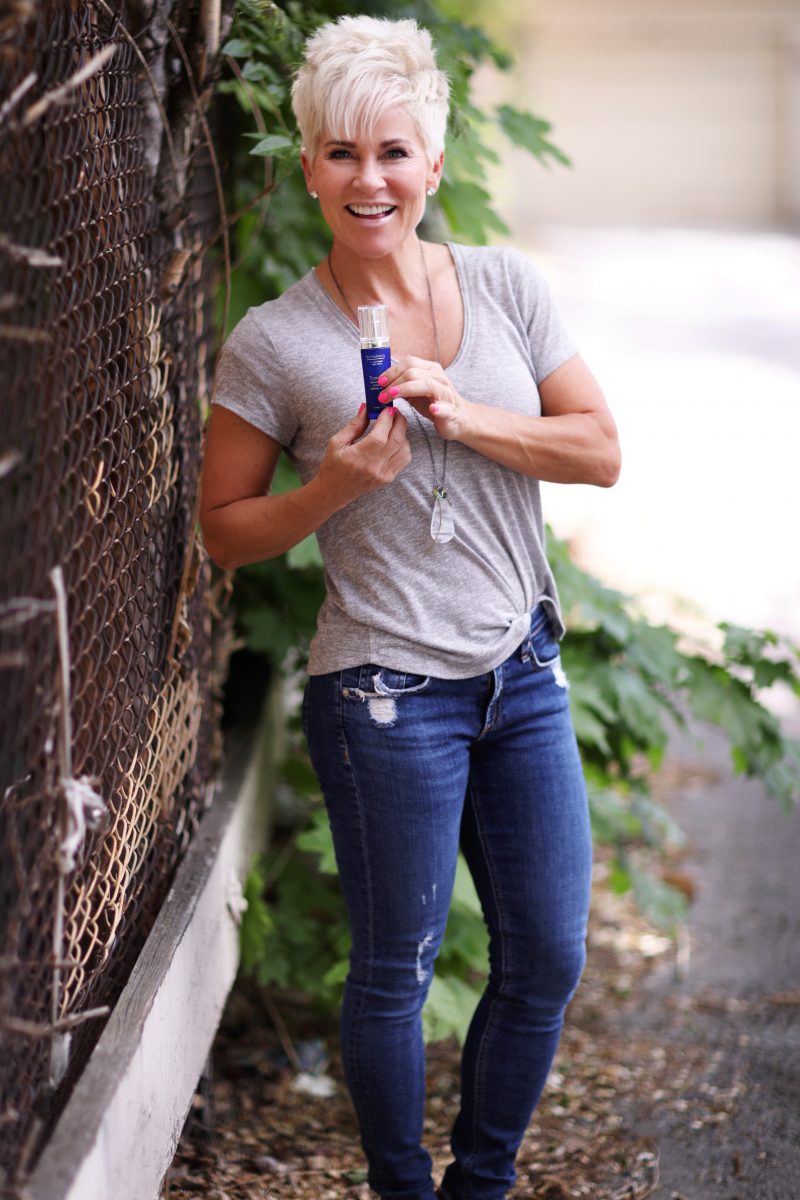 Face serums will help your skin look younger and more vibrant! Even when I travel, I will take a small travel size container of my serum! If you're not a believer, I really, really encourage you to try it!!! I KNOW you'll see a difference!
xo