A couple of weeks ago on Good Things Utah, my local TV talk show here where I live, I talked about the trend of a dress over pants. I haven't worn this a lot yet, but I LOVE the idea for many reasons! First, how many dresses do you have in your closet that are just feeling a bit too short? This is a great way to wear them! Or what about having a fabulous way to cover up maybe some extra weight down there? The dress over pants look, is perfect for these two reasons!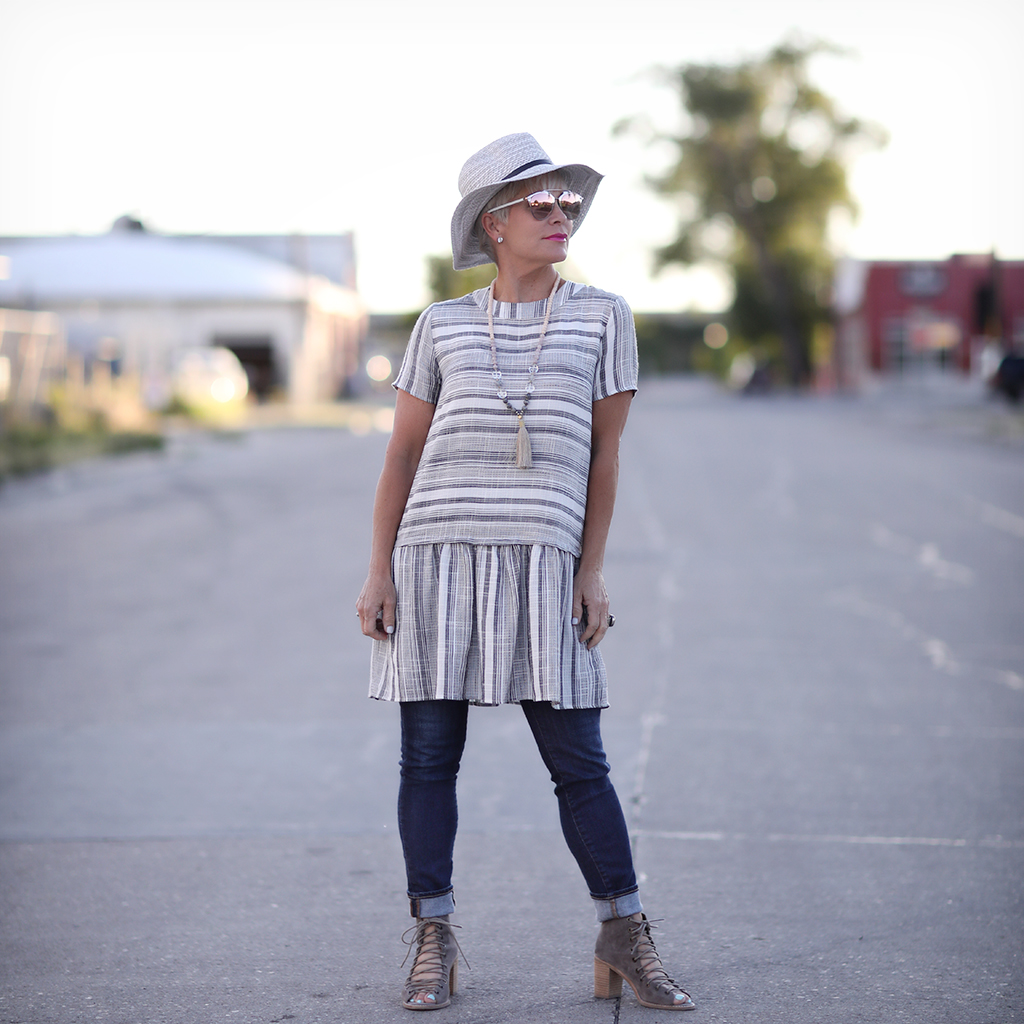 When I spotted this little dress from the NEST BOUTIQUE, I knew this would be how I would wear it! I loved putting it over my basic AG  skinny jeans, and then these cute lace-up sandals! I have linked some similar shoes below, and guess what? They are part of the Nordstrom Half Yearly Sale at 40% off!!!!!! There are three different colors to choose from! But back to this dress, if you're not too tall, you could also wear it with some white tennies, SO cute!
I definitely think there is a right way and a wrong way to wear this trend! It's about proportion and balance! If the dress is too long, it doesn't look good. I think it needs to be about 4″-6″ above the knee to look good. But that's just me because I'm short. This would also look cute with a little jacket over the top! So if you haven't tried this trend, and you have either a dress that's too short or a tunic…..it would be something new for you to try!!!!!!
Similar DRESS  |  JEANS  |  Similar SANDALS
xo