SUMMER'S PERFECT A-LINE SKIRT | EFFORTLESS STYLE
As the warm rays of the sun finally emerge, it's time to celebrate the arrival of summer fashion. Among the wardrobe staples, the timeless and versatile A-line skirt is considered a must-have. Whether you're strolling along the beach, attending a garden party, or exploring a new city, the A-line skirt effortlessly combines comfort and style, making it the ideal choice for any summer occasion.
I have LOVED this one and am showing you three ways to STYLE IT, making it one of those skirts that I'm sure will forever be in my closet. Not only the amazing color, but the movement of the fabric….. it's also one of the best twirling skirts I've ever had! It really is just beautiful. You can find it HERE, in five other color options. Unfortunately the pink is sold out.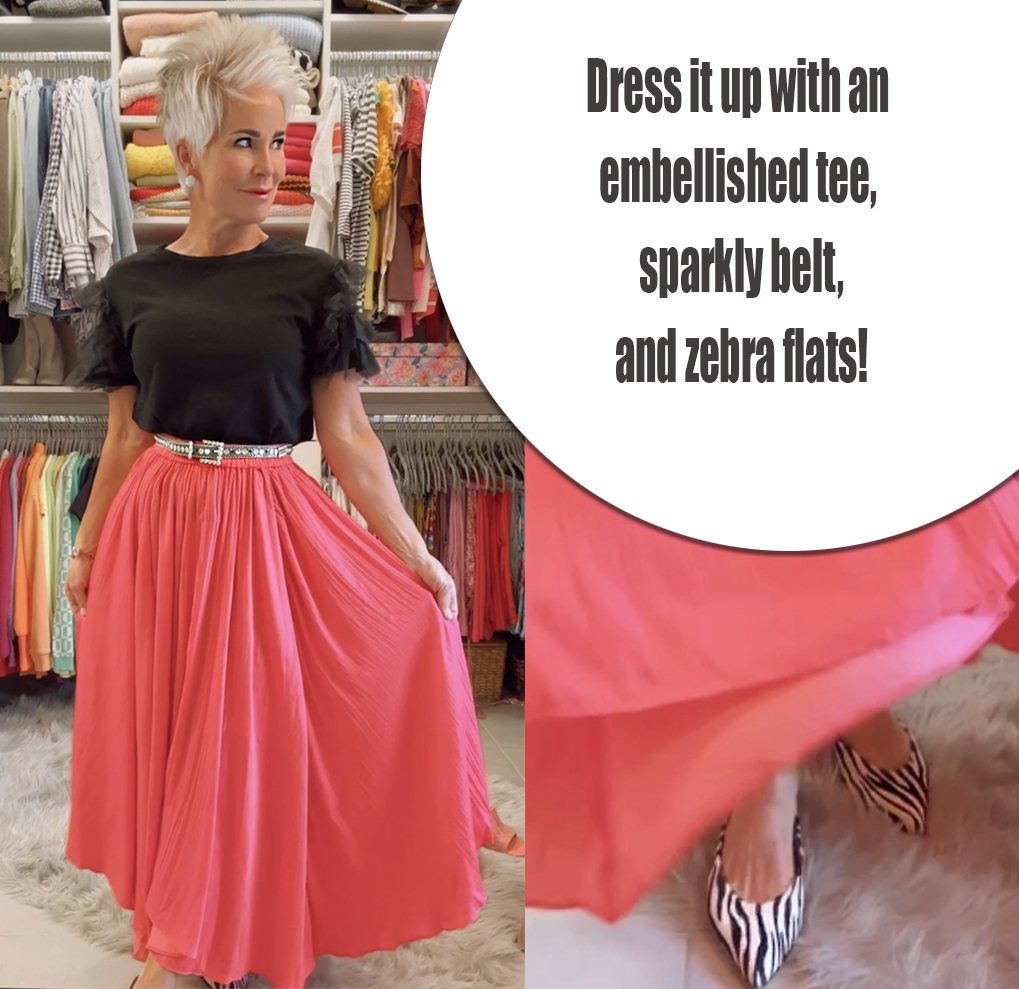 The a-line skirt will be so easy and breezy as the temps rise. And we all know when that happens comfort is our top priority! Even on the hottest days you will feel comfy in this style and still look fantastic! The versatile style that easily transitions from day to night is a bonus! Its feminine appearance really does speak to confidence and elegance!
You'll see the three ways I styled it in MY REEL. First with a basic black tee (SIMILAR HERE) with tulle embellished sleeves. I added a touch of sparkle with the belt, and topped it off with some zebra print flats (SIMILAR HERE). Next is with the softest CHAMBRAY SHIRT and BLUE SUEDE SANDALS. This one is my favorite! You could change up the shoes to sneakers, and totally take the skirt down to very casual! Third, I've styled it with some fun color-blocking! The BRIGHT GREEN TOP and blue shoes are magnificent!
Summer is the perfect time to play with color, prints, and textures. I've found several options for you, (linked below) to consider if you're thinking about this particular style. It's the most flattering on any body type. I think whatever top you pair with the A-line style, make sure it's either tucked or belted in some way, so it's not just hanging over the waistline of the skirt.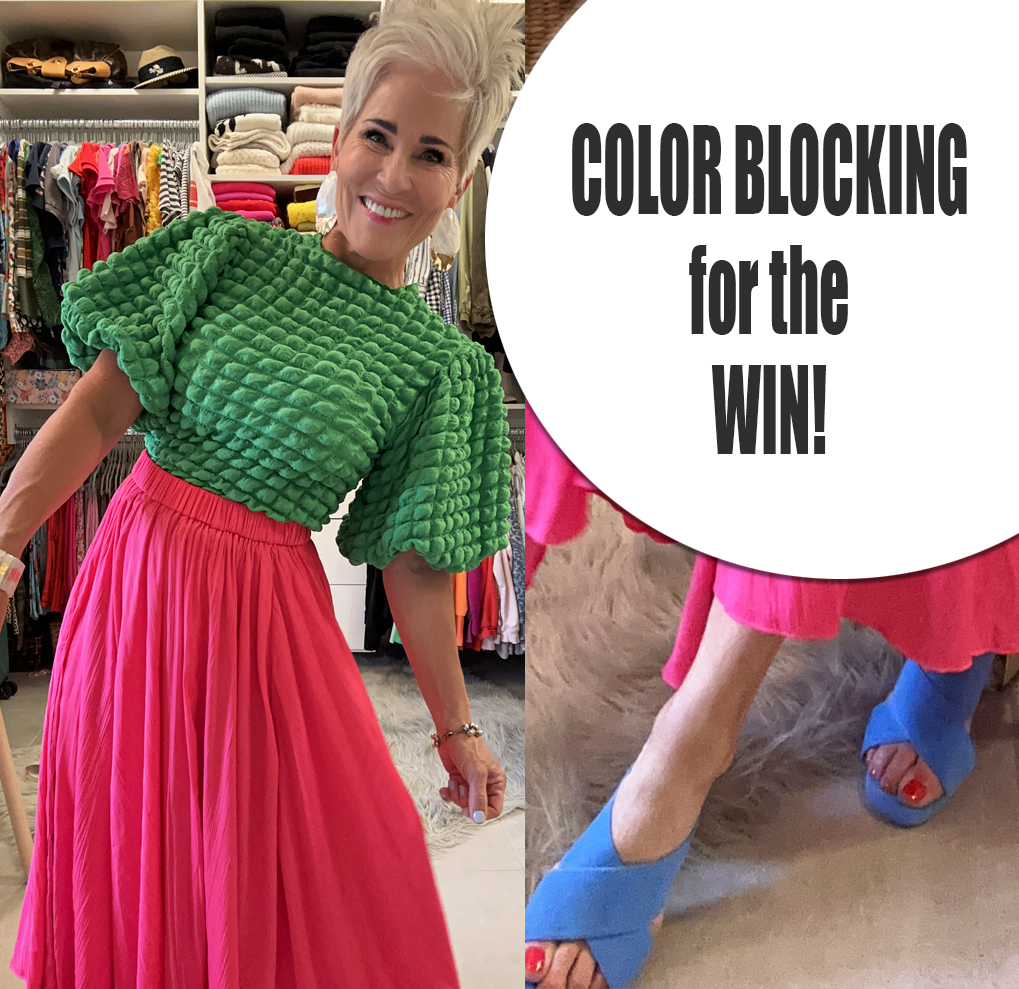 SHOP MORE A-LINE SKIRTS HERE

There's much to choose from when it comes to summer's perfect A-line skirt as you can see. It offers such comfort, elegance, versatility, and style. Its timeless appeal and flattering silhouette make it an essential wardrobe piece for every fashion-conscious lady. So, embrace the summer spirit and let the A-line skirt be your go-to fashion choice for any occasion this season!