Maximizing your summer dress style….. there are numerous creative ways to transform a basic plain summer dress and make it fresh and with your own unique flare. By incorporating these tips, you can give the dress a whole new look.
CLICK HERE TO SEE HOW I CHANGED THIS DRESS UP
Let's start first with a simple and casual look. Your choice of footwear can significantly impact the overall style of the dress. Get out your most casual and comfy sandals or sneakers to achieve a sporty and laid-back aesthetic! I love this idea, especially as we all start to travel again. Being able to wear it both dressed up and down is exactly what you'll want for any of your adventures.

Using your layers is an excellent strategy for adding dimension and versatility to a dress. I've always loved the DENIM SHIRT for this very purpose. A lightweight COLORFUL CARDIGAN or a cute blazer will give your summer dress a casual-chic vibe! Experiment with different lengths and textures to create interesting combinations! Textures such as a lace vest and always denim, like the vest linked below, are fun to add over the top. This will surely bring new life to your dress.

Accessorizing is key to changing up any look. Consider adding a STATEMENT NECKLACE, SASSY EARRINGS, a FUN HANDBAG, FUNKY SUNNIES, and BRACELETS. Even scarves and hats will give your summer dress so much more personality! The accessories can become focal points, and draw attention by adding a pop of color or texture. These pieces can transform your entire outfit as well as the number one way to reflect your own unique style and personality! Example is in the first picture.
Another way to maximize your dress style is by using a belt. Cinching the waist with a wide leather belt or a skinny woven type, or a BEAUTIFUL SCARF instantly adds definition and visual interest. Play around with colors and patterns. A solid colored dress like this one, makes the perfect slate for adding all of your belts and accessories.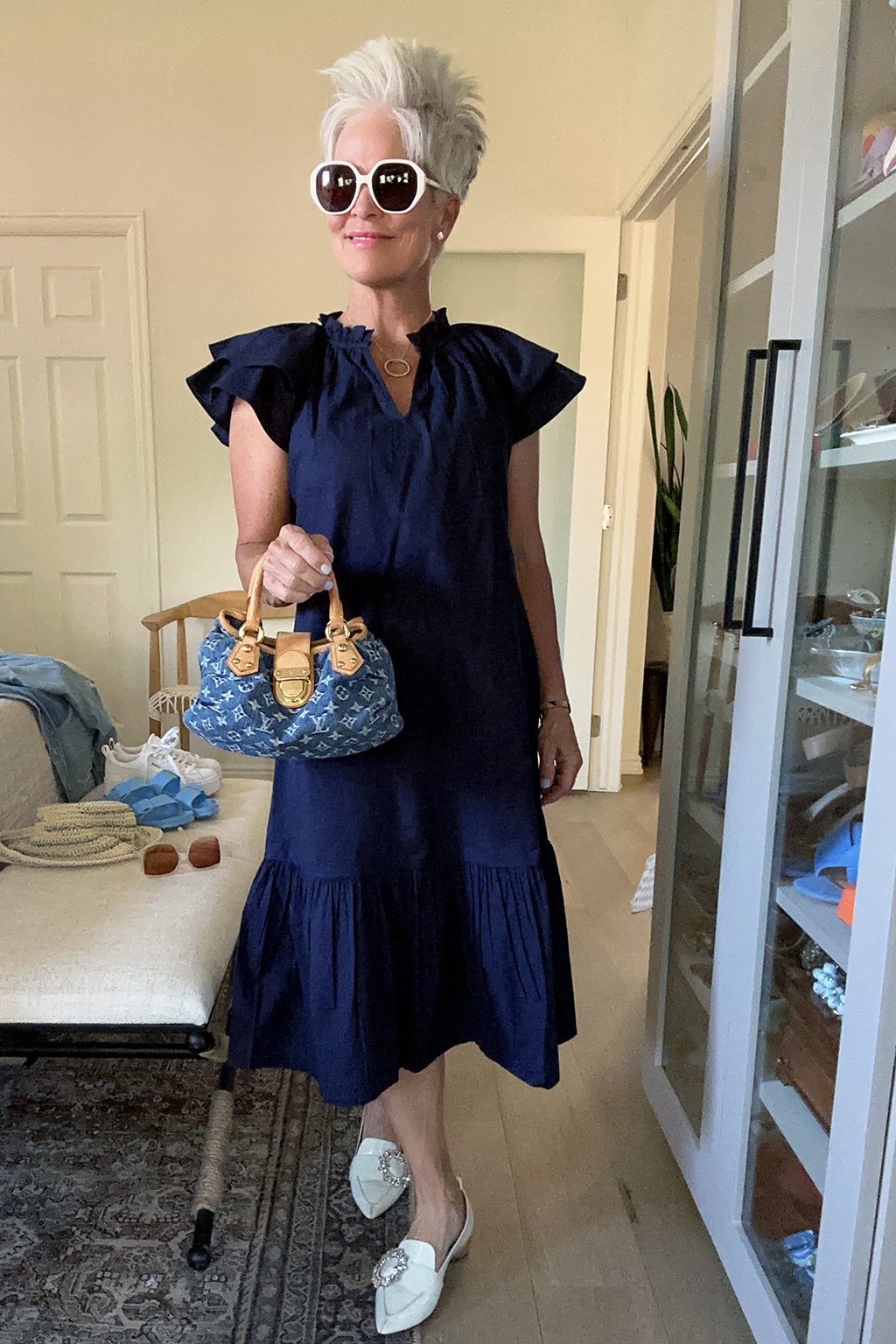 ____________
Remember, fashion is an expression of your individuality, so have fun experimenting and finding combinations that make you feel confident and comfortable. Knowing how to maximize your summer dress style will bring so much simplicity to your life. Explore your creativity and let your personal style shine through!
CLICK HERE TO SHOP ALL MY COMBINATIONS