The SUMMER CHIC Capsule Wardrobe: Saving Time and Money with Smart Shopping
When it comes to building a functional and fashionable wardrobe, Chico's has taken the lead with their spring and summer tops, bottoms, and dresses. This collection that I've put together of essential pieces, will ensure that you can effortlessly create numerous stylish outfits. The color scheme of this one is perfect for all of the summer holidays….. red, white, and blue! It's a classic color combo, and I believe anyone can wear these colors!
You've heard me talk over and over again about the versatility of a capsule collection. The ability to mix and match to create different looks will definitely save you time and money! Chico's spring and summer pieces are perfect in putting together something that works for you! With a limited number of items, you can effortlessly create a myriad of stylish ensembles suitable for different occasions, whether it's a casual day out or a special event.
By investing in a thoughtfully curated assortment, you eliminate the need to spend hours rummaging through your closet, unsure of what to wear. Each item in the capsule collection is designed to effortlessly coordinate, taking the guesswork out of outfit planning. With a few key pieces, you can quickly put together stylish and cohesive looks, freeing up more time for other important aspects of your life…… and we all know that with summer fast approaching, we don't want to be messing around with what to wear!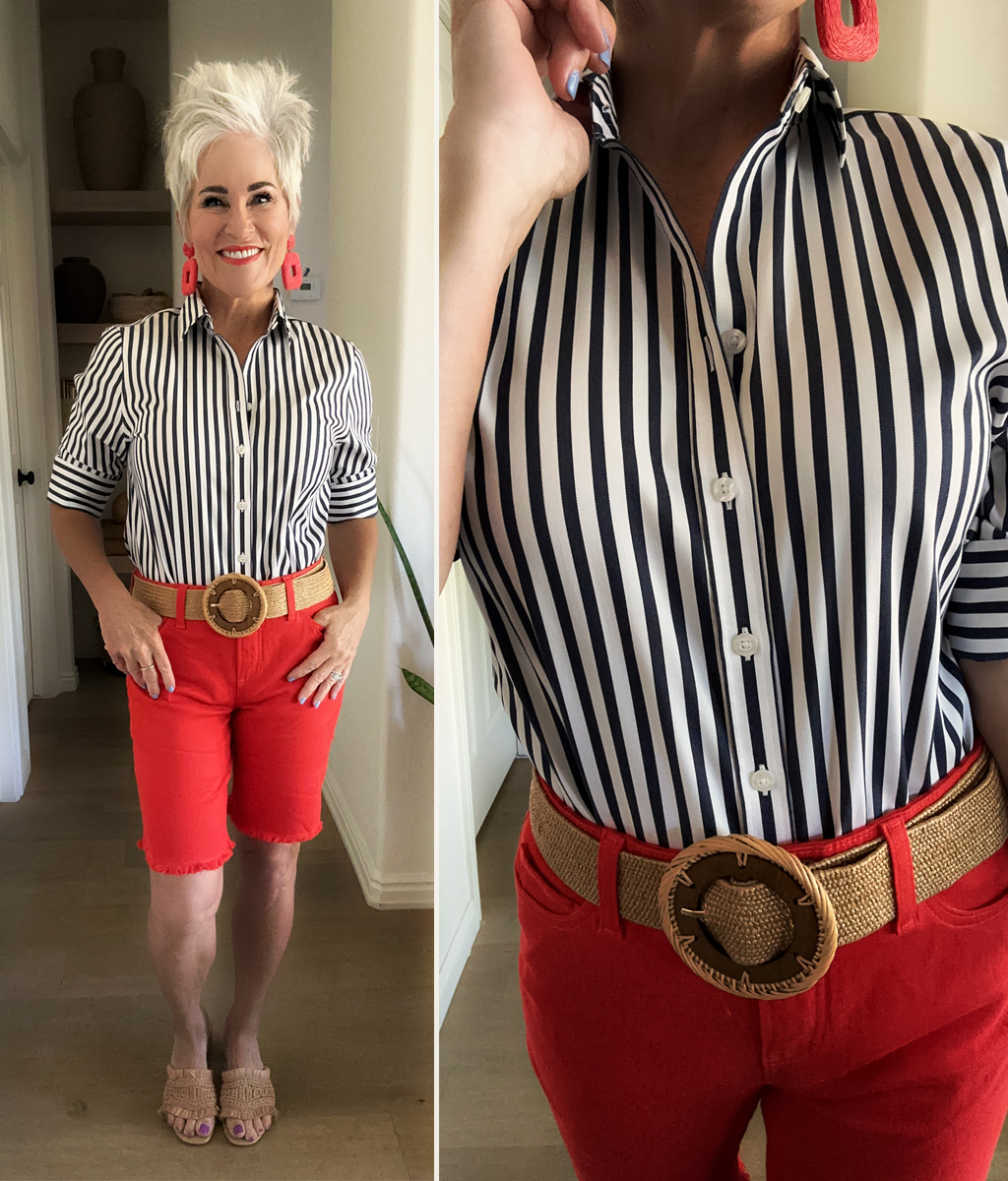 The punchy red in this collection with the navy stripes and fun floral are ADORABLE! This color palate screams summer and with some white pieces thrown in to the mix…… there are so many possibilities!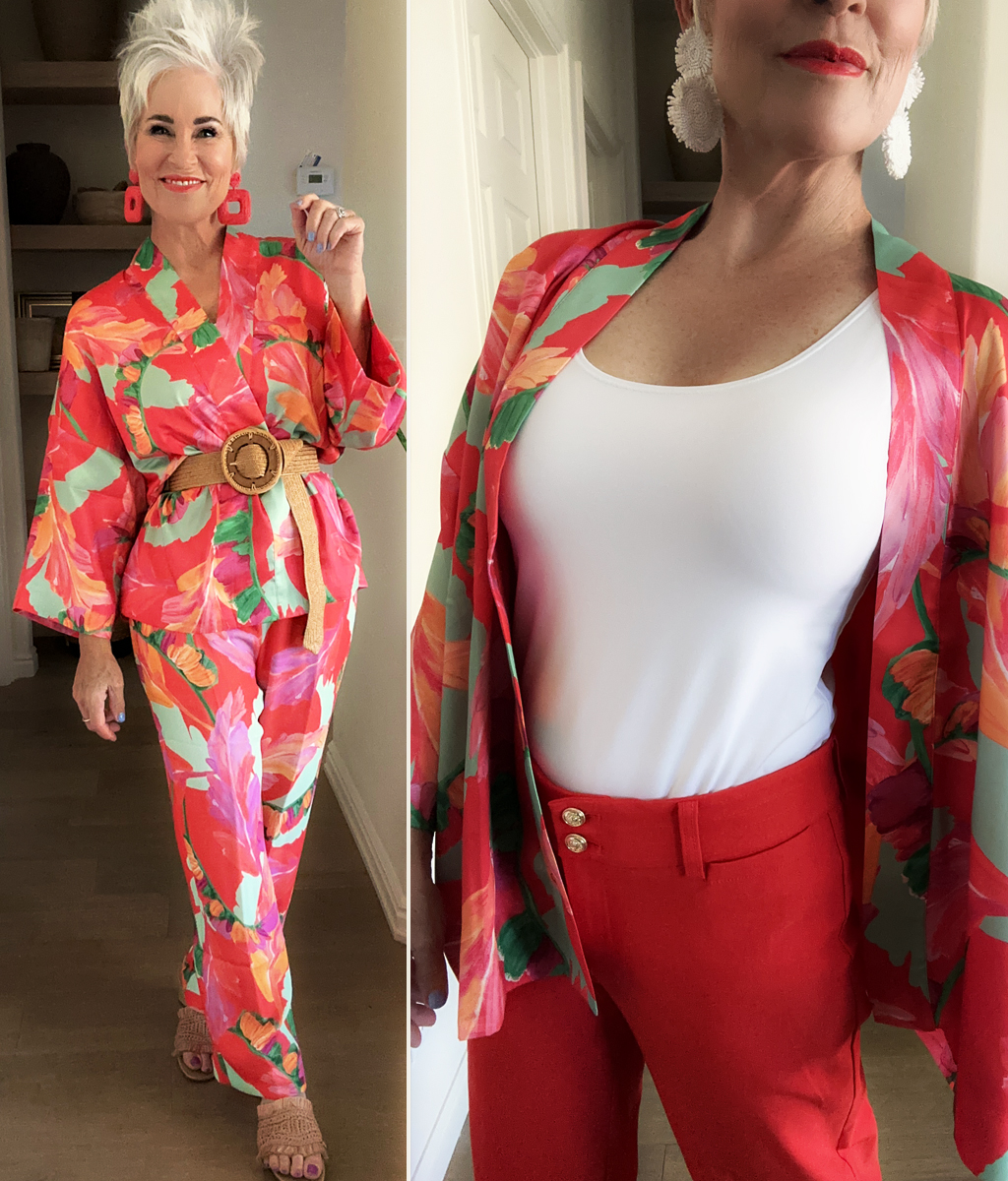 Embracing the concept of a capsule wardrobe allows you to streamline your closet and elevate your personal style with ease. Additionally, the timeless nature of the capsule idea will ensure that your clothing choices remain relevant and stylish for seasons to come. With these pieces you are sure to be SUMMER CHIC with this capsule wardrobe. Chicos is on point and will let you live your summer with all of its activities, with ease!