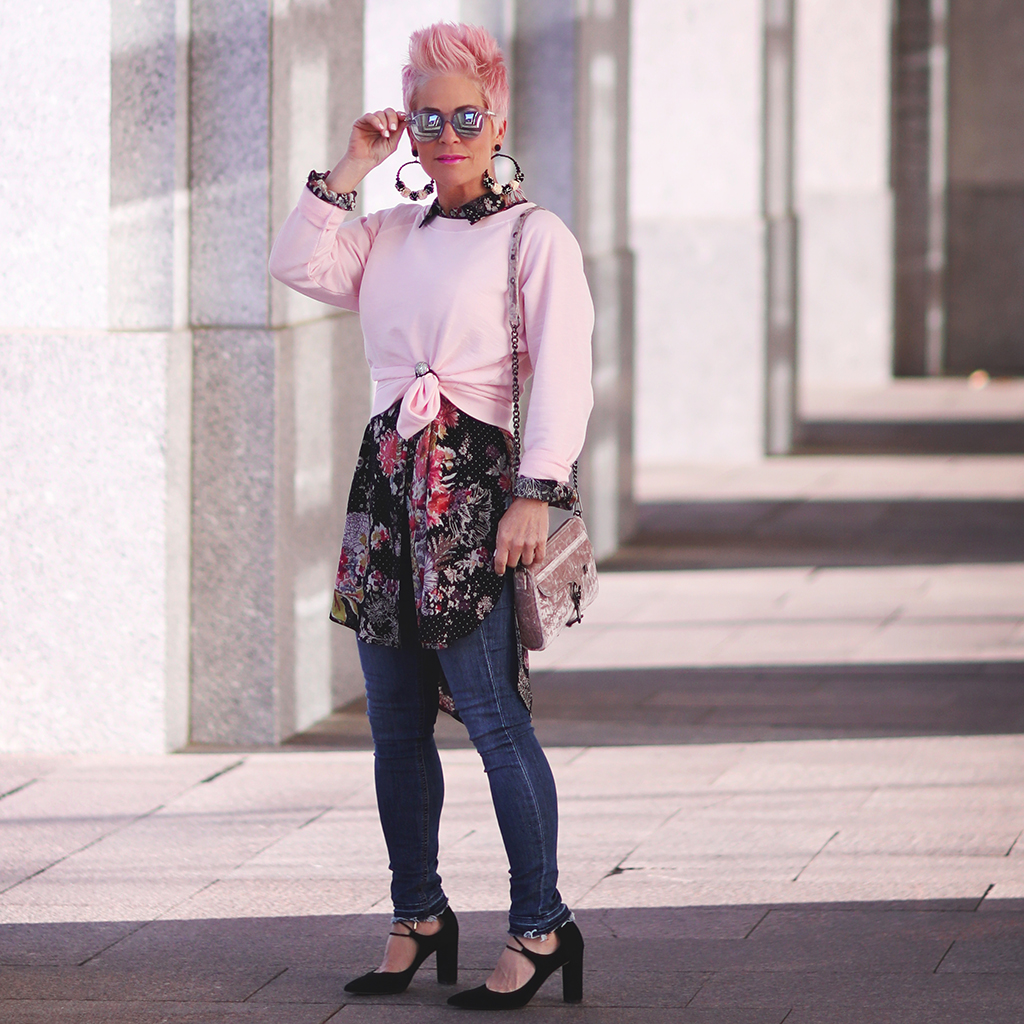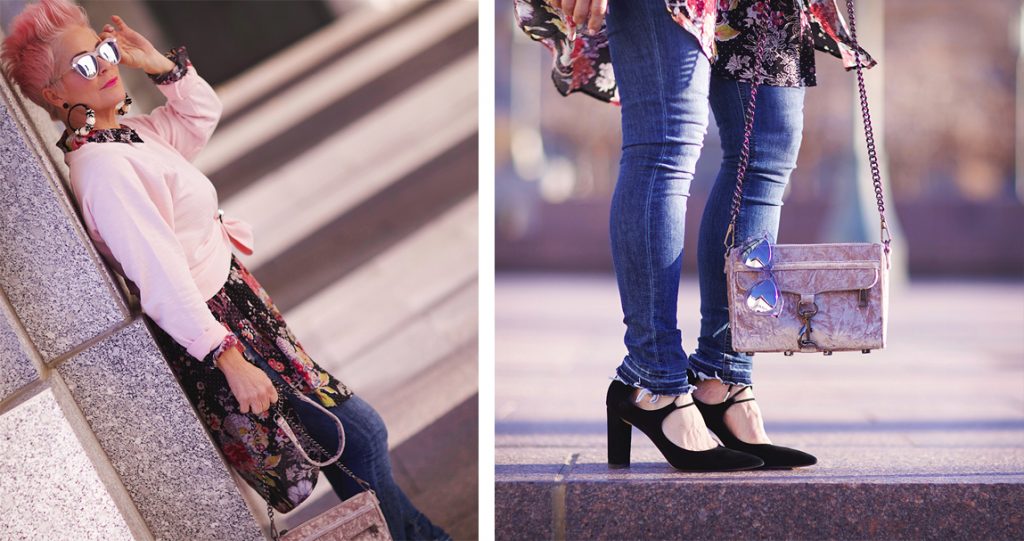 You know what? I LOVE sweatshirts! And when they are the PRETTIEST shade of pink….you know to go with my pink hair, well then it's just such fun! SPRING is finally here, and this one is the perfect little number to bring in the season! I will truly wear this FOR YEARS, I just know it! I even thought about wearing it to church on Sunday! Yep, I could make it work! I would wear it with a pencil skirt, a button-down underneath, and some pearls and heels! Ta-da!!!! It comes in a really pretty light blue and is ON SALE right now, the more you buy the more you save, at J Crew!
And then remember girls…you should really wear your shirt dresses in more ways than one! Wear it like here as a shirt with jeans. Wear it as a jacket or kimono-like. They are so versatile. I got this one last fall and it has worked for me through winter and now spring to summer!
The bag is by Rebecca Minkoff. She makes some really pretty bags, very well constructed, and a fabulous price point! I got this last fall at the Nordstrom sale, and have loved the neutral pinkish shade. I've linked some similar ones below. My favorite kind of bag is the cross-body style…your hands are free and your bag is safe!
And then one more thing….these sunglasses! Aren't they awesome? They were given to me for my birthday, and not CRAZY expensive, more middle of the road! Karen Walker is a new designer, at least for me. She has some really amazing and funky designs, and they are really sturdy, which is ALWAYS a plus when it comes to sunglasses!
Shauna…XO