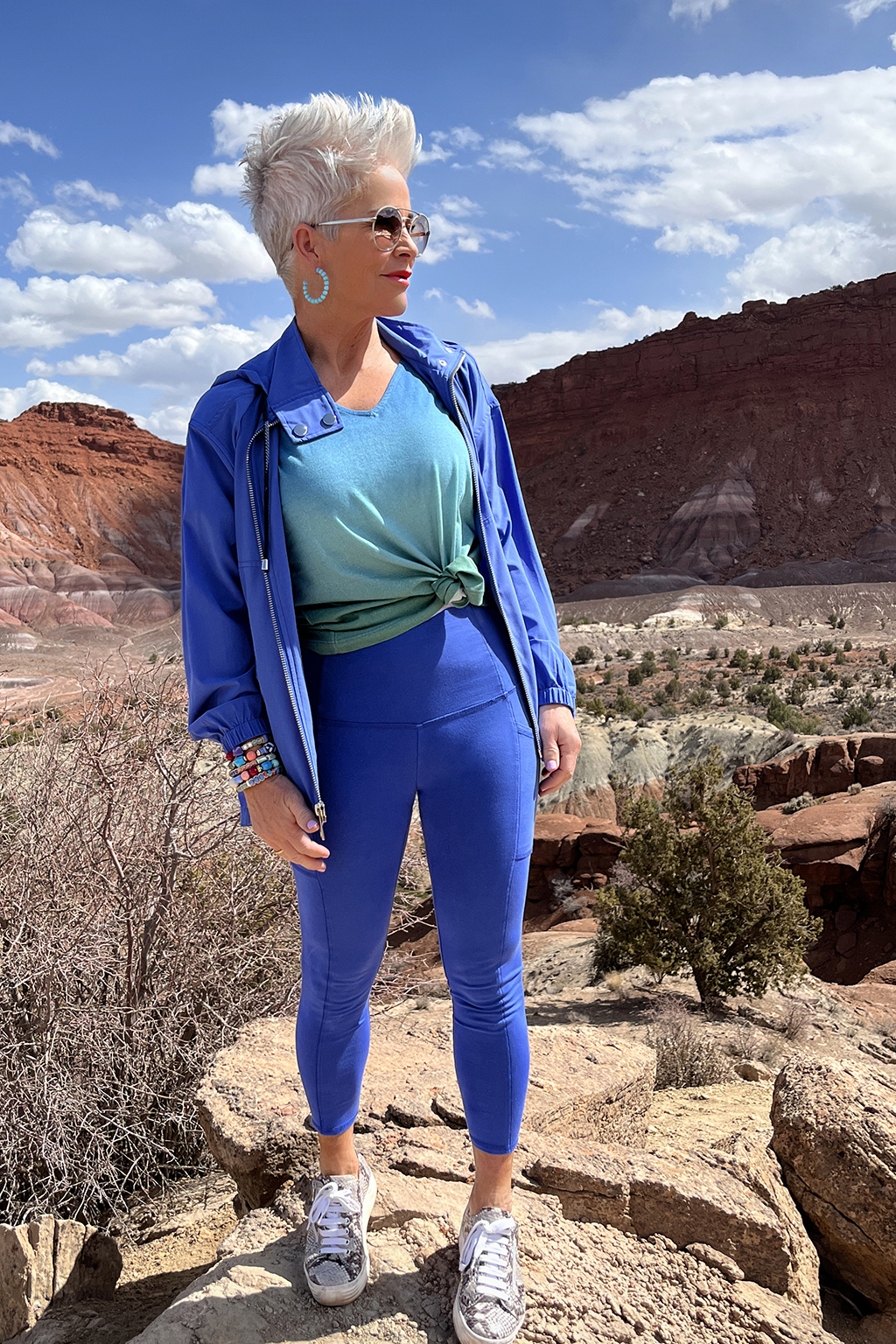 SPRING CAPSULE WARDROBE WITH CHICOS
Spring has arrived and aren't we all grateful?! I LOVE this time of year almost as much as fall. New birth is all around us and you can't help but feel happy! This time of year as well as fall are the two biggest seasons to shop. The clothing we choose to buy is becoming more and more important as I see that we are making wiser choices when it comes to our wardrobes.
So with that being said, I wanted to show you Chicos newest spring arrivals and share with you what I've put together as a SPRING CAPSULE WARDROBE. If you are the type of person that likes to make one big purchase at the beginning of the season as opposed to shopping here and there throughout the season, this is a great way to do it. Buying things that go together and can be mixed and matched is very smart!
TWO OUTFITS WITH A COUPLE EXTRAS
This first look is from the ZENERGY collection. Can you see the different ways to wear each piece? The tee can be worn with jeans or white pants. Wear the jacket with anything, including a swimsuit or on the golf course. The leggings can not only be worn to workout in, but you can wear them with a longer type shirt, maybe a tunic style and a pair of sandals.

This second look again, can be mixed in with the Zenergy look. These jeans are adorable and the light color is perfect for spring and summer. The tee is so much more than a basic tee. The girly sleeves are darling on this one, as well as the print itself. And then the scarf…. you know all the ways to wear a scarf, right? As a belt, around your neck, or in your hair!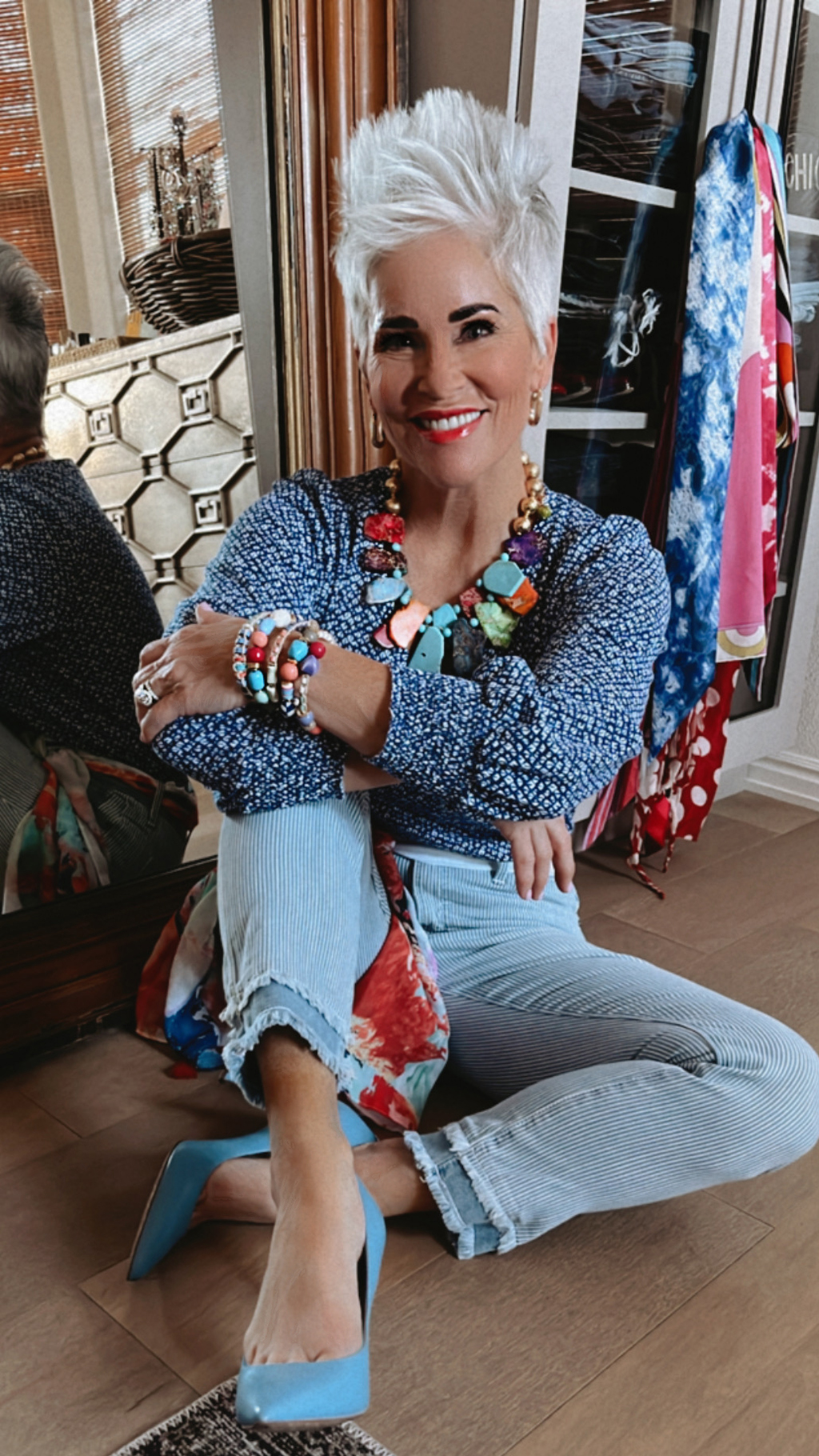 All you need to mix in with this capsule wardrobe are some white pants and perhaps another top…. or two. You can see all the pieces together below. They are all in the same color palate and with two pants, one pair of leggings, a jacket, scarf, tees, and one blouse…… there are many options indeed! Ok….. I've actually added a couple more tops and a poncho!
SHOP MY SPRING CAPSULE WARDROBE WITH CHICOS HERE…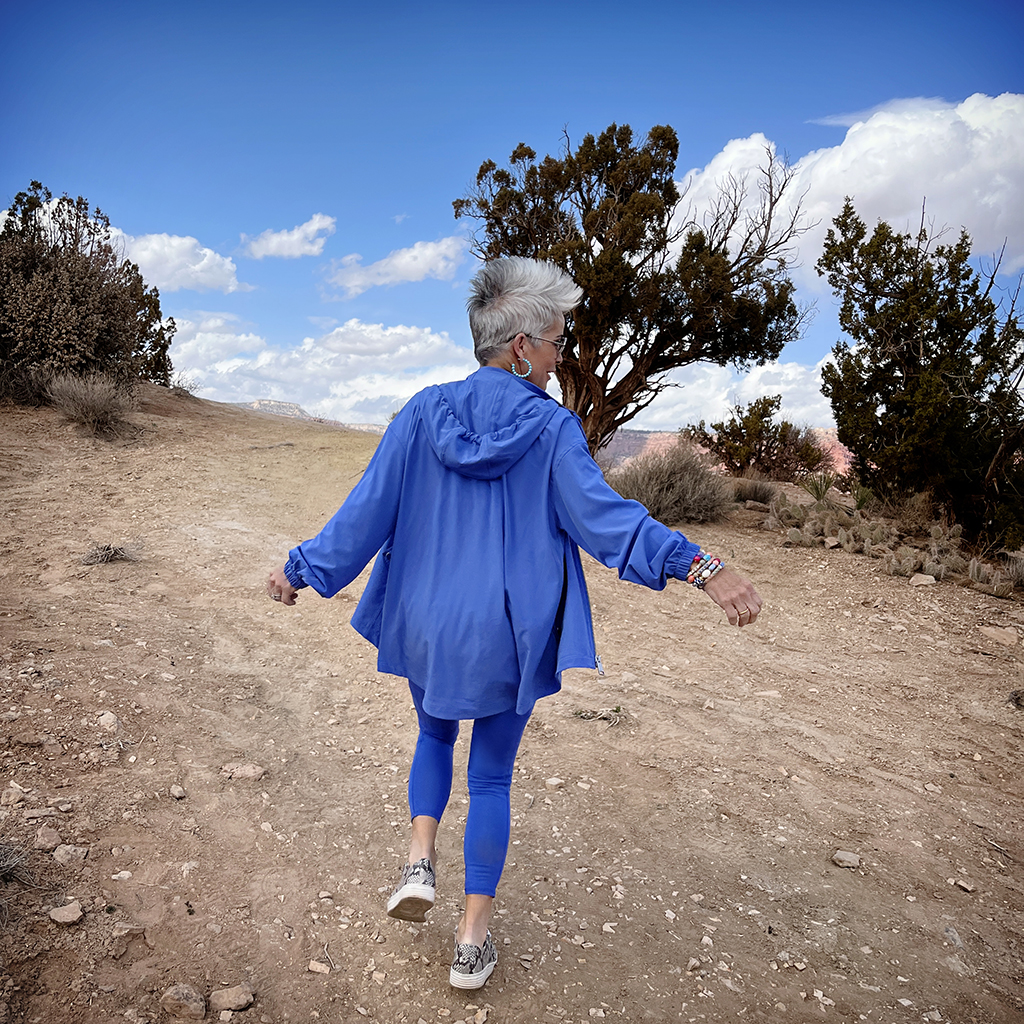 Shauna XO
Follow me on INSTAGRAM here!