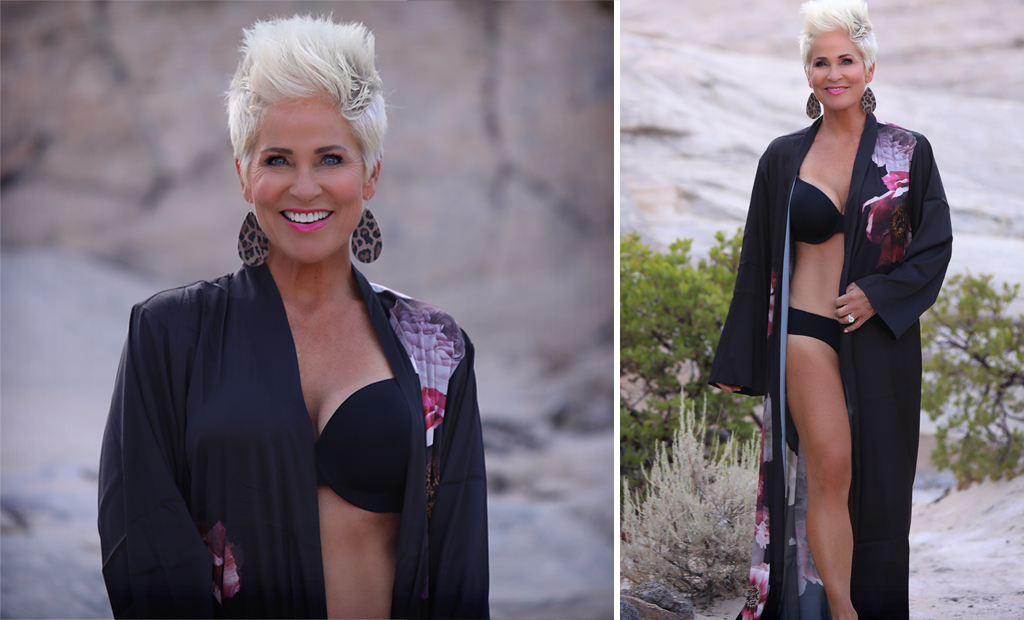 It's not often that I get THIS Excited about a product! But…SOMA's vanishing bra and panties are BRILLIANT! About a month ago I had the opportunity to travel to Florida to celebrate with SOMA their 15 years in business. That blog is here. While I was there, I learned in detail, how they come up with their products. I had NO IDEA the research and thought that went in to designing bras and panites!!!! INCREDIBLE!

I received mine the other day, and I'm hooked! Seriously you put them on and it doesn't feel like you have anything on. There are absolutely NO LINES. The edges are completely INVISIBLE! They are incredibly comfortable!!! I am SO EXCITED TO SHARE THESE WITH YOU!
I personally am such a critic of UNDERWEAR lines. I really, REALLY don't like the way ANY LINES look. Soma's vanishing 360 panties and bra are constructed just right so that those problems go away! Soma has really done it GOOD, with this technology!
And then what about this robe?!! It's definitely not only going to be worn around my home, but it will be out on the streets, with some cute jeans and a beautiful lace top! Just add a hat like this one, and it's icing on the cake! What a BEAUTIFUL outfit this will make, right?

For those of you who don't know, Soma is an umbrella company of Chicos, who you know I've LOVED working with. When I went to Florida and really got to delve in to what Soma was all about, I found out that they were just as amazing as Chicos! This company REALLY LISTENS to what women want. I've not ever known a company where that means so much to them and is their motivation. I'm SO IMPRESSED! They are innovative in everything that they do!
If you've never tried out Soma's jammies, you should. They too, are SO COMFY! I wear them almost exclusively since I was introduced to them. Look how cute this is! I think this is my favorite print right now…these pants and this top! AGAIN….comfy, cool, cute, and COZY as ever!!!! Soma's product is SO GOOD!
Shauna XO
P.S. My cute BW sunnies that I've been wearing are finally listed under my SHOP CHIC tab on my website. You can find them right here for only $26.00!!!