Seriously friends…..IS THERE A WAY TO SLOW DOWN? Maybe with Soma! I think you've noticed that I've been MISSING IN ACTION! I'm so sorry for not being more active here on my blog this passed while. I have had EVERYTHING it seems happen to me. Instagram account hacked and taken, travel, computer crashing, planning a wedding, AND moving! I'm not even kidding. My head is ready to burst!
As I've gotten older I've realized more than ever how important my sleep is, my stress level is, and my health. I was recently reminded that if I don't take care of these things, then sooner or later my body is going to MAKE me take care of myself. I've been cutting out sleep in order to keep up with things, and that's NOT going to last long! I'm an eight hour a night girl, and there have been nights with only TWO hours!
I've just hired a girl to help me run my business. She has been AMAZING and SO HELPFUL! I'm so grateful for her, she mostly keeps me organized, and is starting to take over my emails. My emails are taking several hours a day! So she, ALI, has been a tremendous support and asset to me!
I've got so much coming up and hope you all understand that my blogs will be very sporadic for a couple of weeks. But I at least wanted to share my last trip with you all. It was FABULOUS!!!!!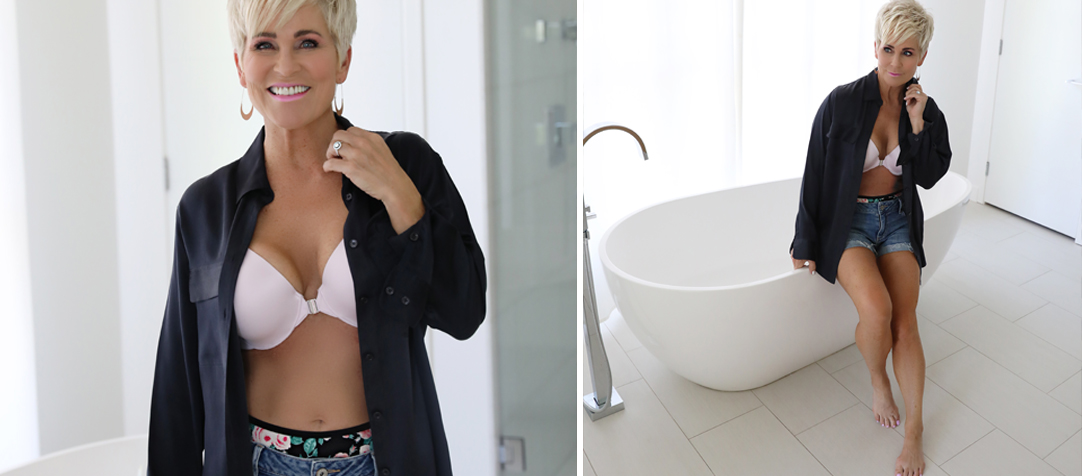 But first I started with this bra campaign with Soma. They were offering any bra for $15 for one day. It's already passed if you happen to miss it. But the bra? It fits me perfectly! I love the color, and now only just available in three other neutrals.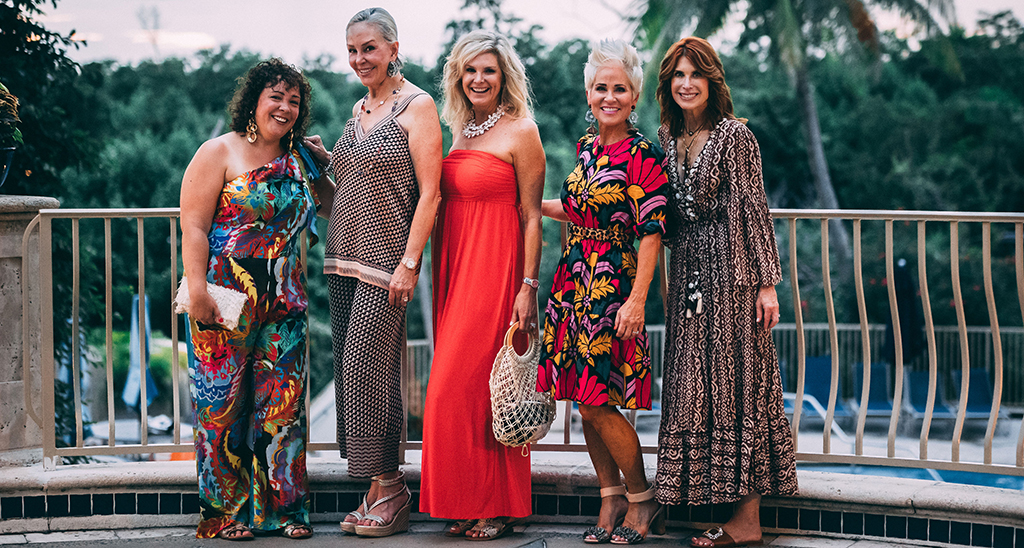 I went to Naples Florida with Soma Intimates this week to celebrate their 15 years!!! Soma is part of Chicos who I've done a lot of work with! They are an INCREDIBLE company, and like Chicos, they are SO INTERESTED in what YOU want! We stayed here at the Naples Grande Beach Resort. We were treated to a spa day, a shopping day at the Soma boutique, a beautiful celebration bash, a tour of Soma's headquarters, discussions of what we want to see in their product line, and a pajama party! If you followed me on Instagram stories you caught a lot of what I was up to!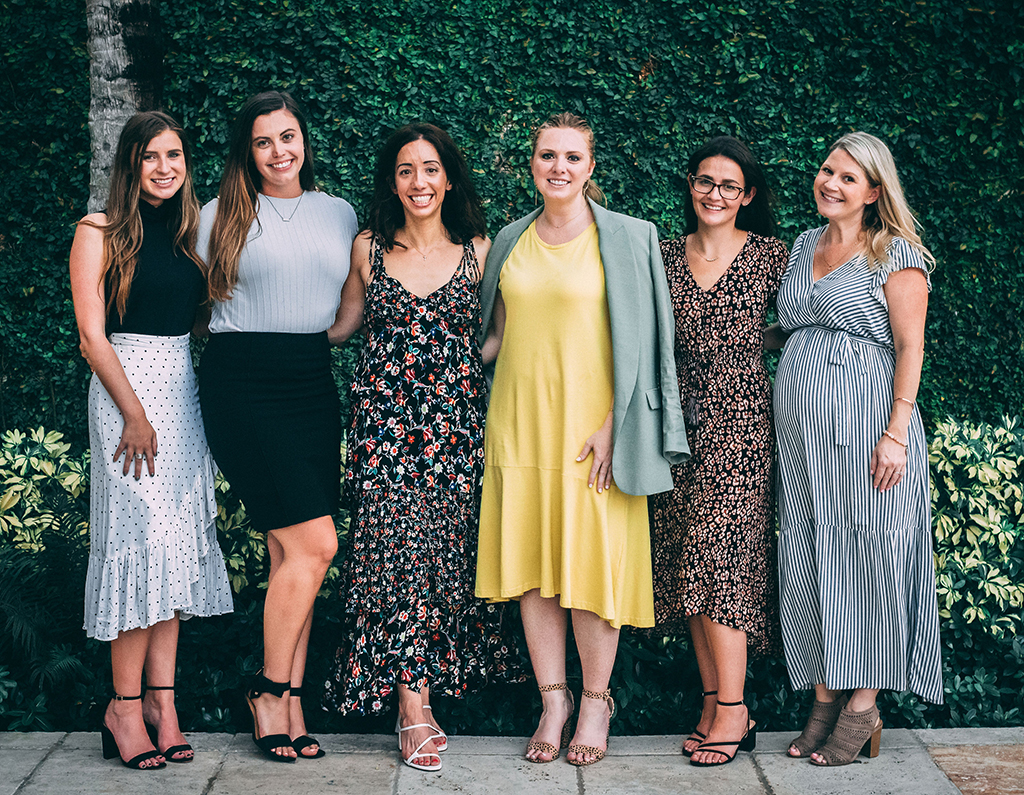 The first night was a poolside gathering where we got to meet up with old friends and then meet some new! Everyone was so nice and our group really felt so intimate all through our time together! The Soma team couldn't have been more LOVELY. They honestly thought of every single detail throughout! We had gifts in our room every day!
At the spa the next morning, I met my new friend Sam from Texas, who I've wanted to meet for a long time! Such a sweet girl! Soma had our very own black cozy robes in our lockers with our IG handles embroidered on the sleeve! We ALL LOVED them! Oh my heavens they are so comfy! If you haven't ever slept in their jammies…you should try! They are the softest and coziest of anything I've ever slept in!
Afterwards we went shopping with our gift cards that were left for us! The lingerie was exquisite! The lace, the prints, the fabric…all so lush! It was fun to see the latest and greatest in Soma design! The staff at the store were helpful beyond! Loved it!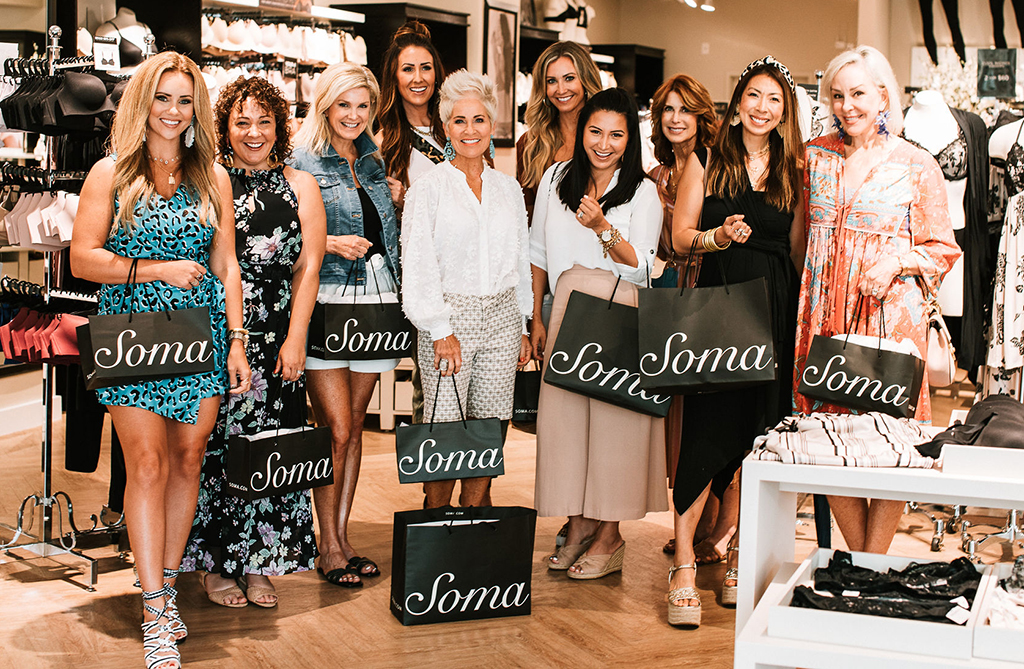 And then that night, the CELEBRATION party! We all got dressed up and was driven to the most GORGEOUS venue. We walked in to a BEAUTIFUL table set that was absolutely stunning! WOW! We were nearly in tears it was so pretty! We ate a delicious meal with our own violinist! What a party and celebration it was……over the top you could say!
The next day we got to visit Soma headquarters and learn all about how everything is thought out and created. From the design concept to the last tiny detail such as where the print should lie on each piece. Incredible! I couldn't believe the detail of how they go about designing a bra! So interesting. And did you know that 80% of you are wearing the wrong size! Infact they have a SOMAINNOFIT bra that gives you an exact measurement. What??? Such a cool idea!
Our last night we had a Jammie party, all dressed in our twinning sleepwear! Our dinner was all kinds of yummy popcorn, a chocolate fondue bar, chocolate cupcakes, a yogurt bar, chips and guacamole, and drinks. We made our own sleep masks, and sat around on fluffy pillows and chatted away! It was up in one of the suites of the hotel and….WHAT A VIEW!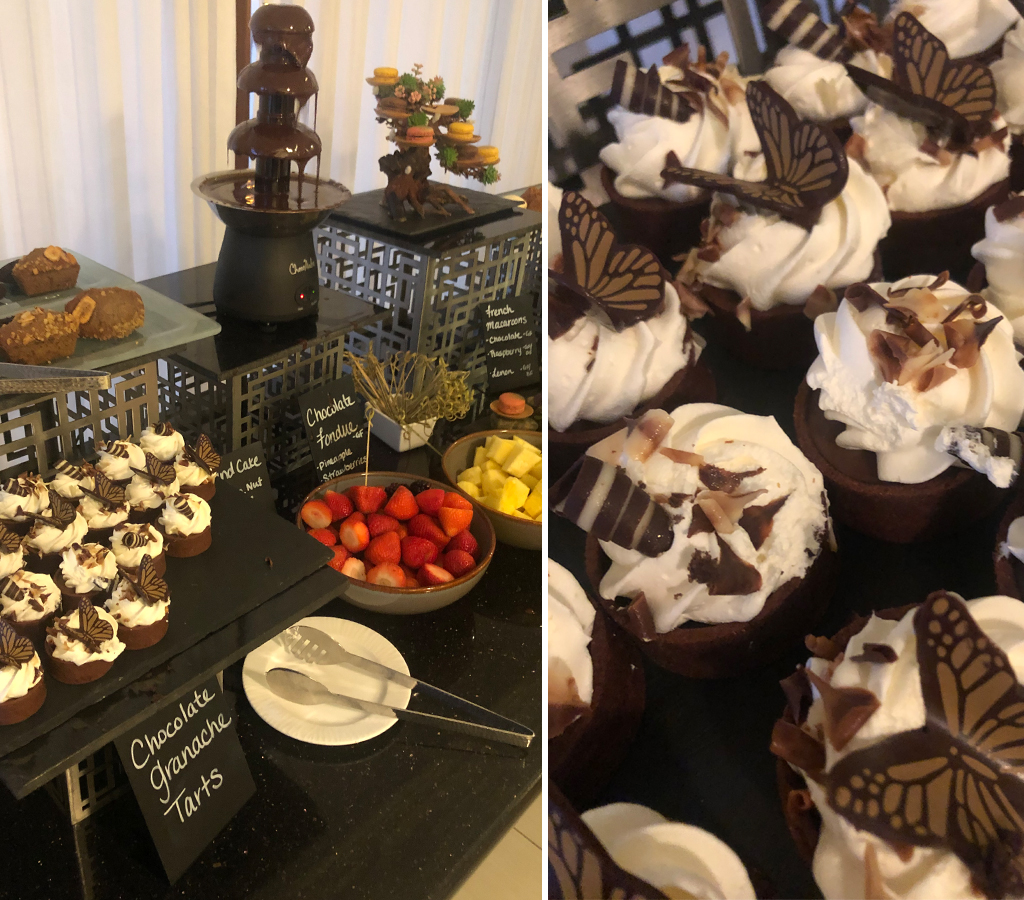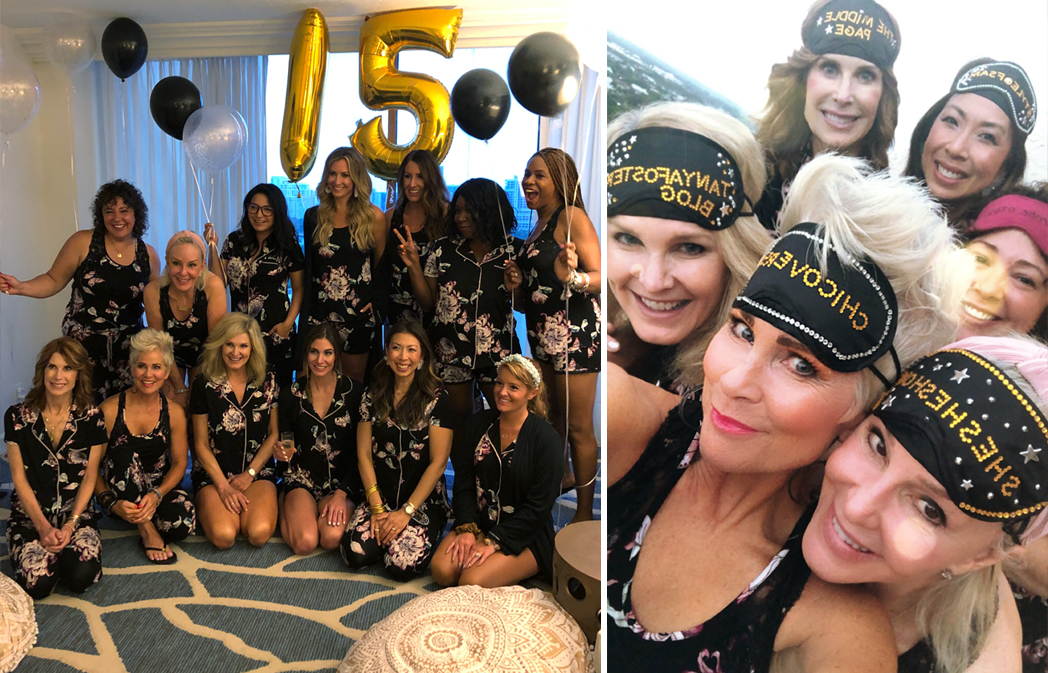 Soma most definitely found every single way to spoil us! I have been so blessed to be able to work with amazing and supportive companies like Chicos and Soma! There's a lot more coming down the pipe that I can't wait to share! But just a GREAT BIG THANK YOU to all the SOMA team…..I had such an INCREDIBLE time! And even though my computer glitched on me while I was there participating in a blast of a celebration….I was able to step out of my techie world and SLOW DOWN FOR JUST A MINUTE with SOMA!
WHAT I WORE!

Shauna XO