This blog is sponsored by Hair Biology but all opinions and thoughts are my own.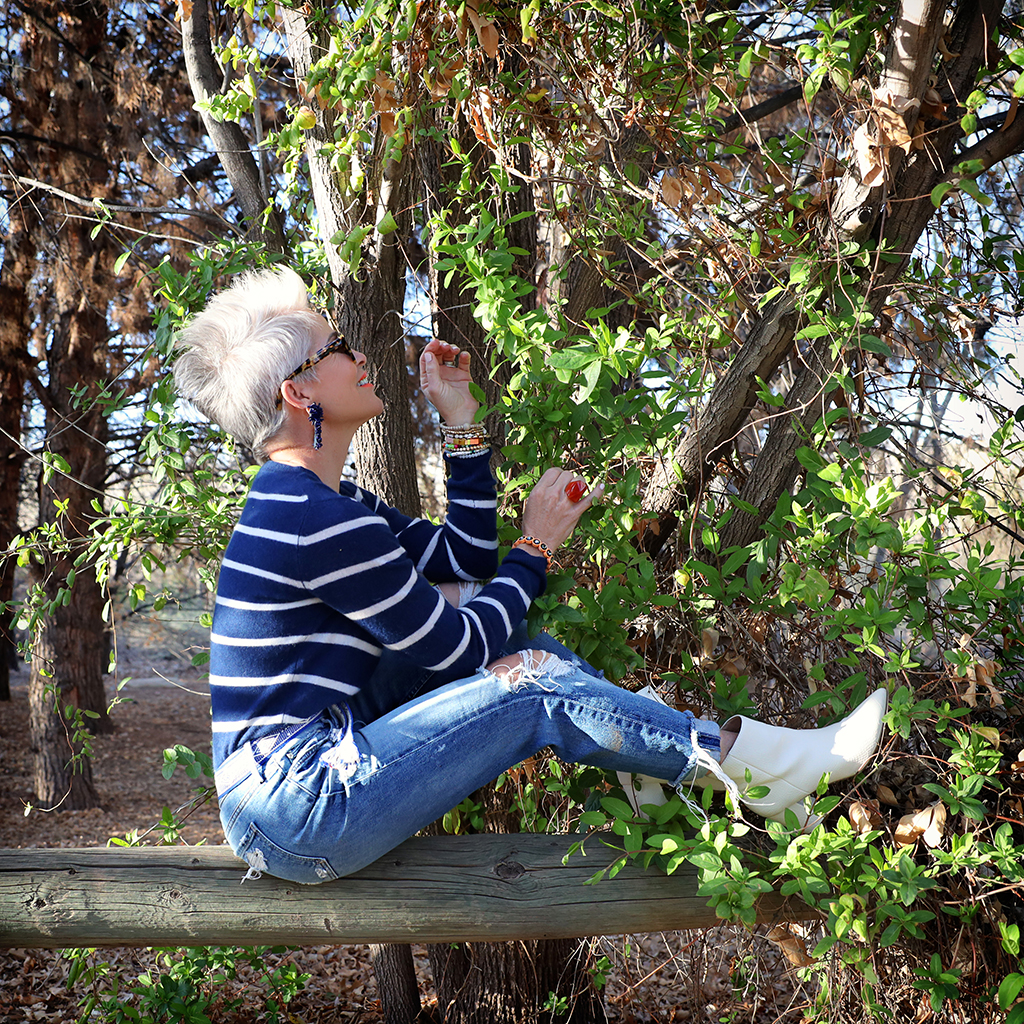 I have an idea for all of you…… you should SHOW YOUR AGE! What exactly does that mean anyway? Do you feel like the world's idea of AGE is IMPOSSIBLE??? Everyone is telling us to look YOUNGER. Act YOUNGER. Be YOUNGER. Think YOUNGER. Dress YOUNGER. Why? Why can't you just be you? I LOVE to feel HEALTHY. Being healthy is my goal, which in turn will help me feel MY BEST!
Our culture has a tendency to make us feel bad for showing our age. In fact, since I've been blogging, I've had other bloggers tell me that they don't like to let brands know how old they are, for fear of NOT getting a job. Do you know what I say to that? Pfffffft. That's no good! I LOVE to tell people my age! SIXTY-ONE YEARS OLD and PROUD of it! I wrote a bit about this in my BIRTHDAY BLOG here. The beauty industry's standards send a very clear message especially to women…… LOOK YOUNGER!
We are programmed to think that the signs of aging that we will all see, are a bad thing. These are totally wrong and WE need to REFRESH the worlds thinking! We need to redefine what AGE is! These ideas of lines, and silver hair, and loose skin being unattractive need to be squashed! We need to SAY NO to the narrative out there and start SHOWING OUR AGE! It's ok and it's beautiful! I remember thinking as a very young girl, how striking it was to see a lady at midlife with that white, silverish hair! Those impressions are probably why I feel so confident with my signature platinum pixie!
This campaign with HAIR BIOLOGY, Show Your Age, is meant to shift the focus back to women at midlife as being confident and beautiful in all ways. We should all be proud of every single year that we've lived. We have experience and grit and knowledge like you just don't have when you're younger. We should embrace that and have more of a mindset of….. ROCKIN THE AGES and AGE IS JUST A NUMBER!
SHOW YOUR AGE WITH HAIR BIOLOGY! You can shop their products at Target right here!
Shauna XO