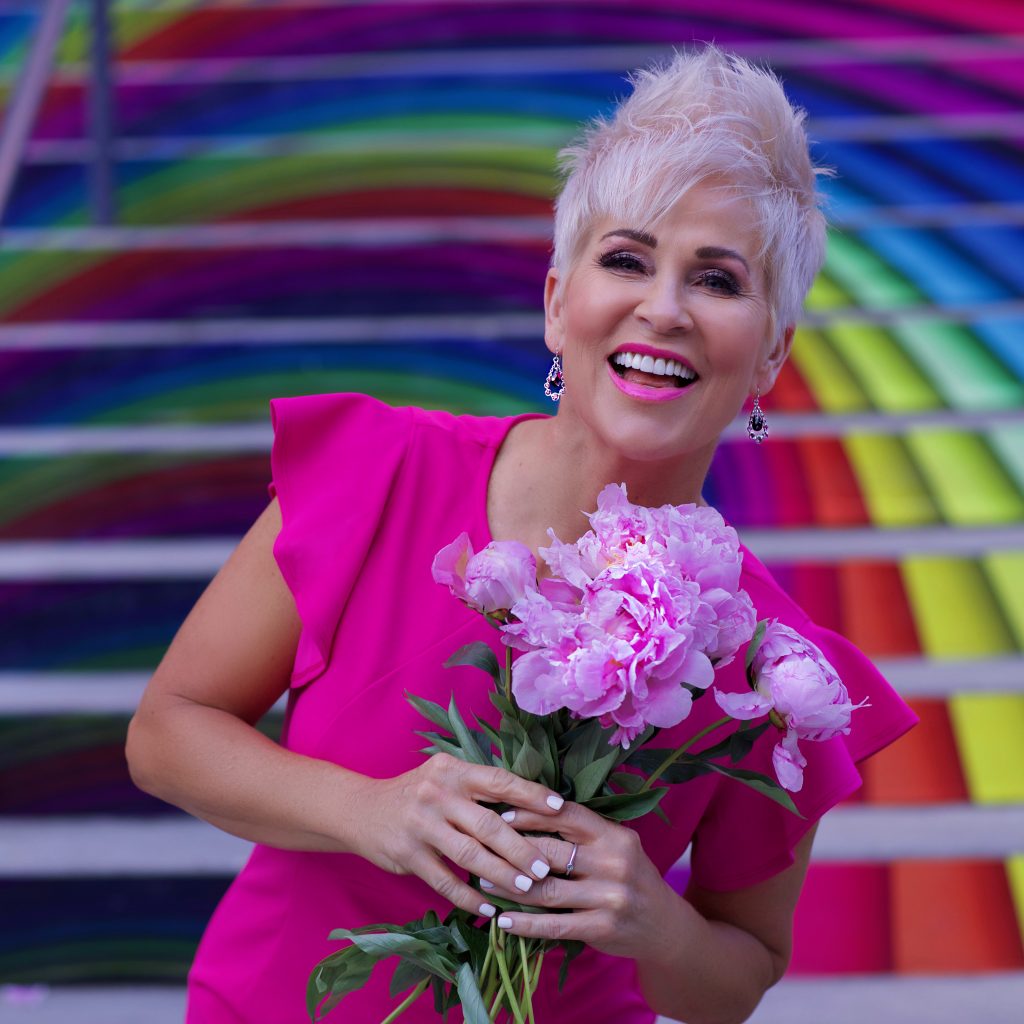 I wasn't going to write a blog for this, but seriously….sharing my JCPenney style today because it's so good! I have been absolutely SO SURPRISED by what is available at JCPenney both in store and on-line! How about the fabulous color of my dress??? It's definitely MY PINK and the dress has such a cute cut and design to it. It would definitely be considered a classic!
I've blogged before about JCPenney. This used to be my favorite store when I was a little girl. My mom made most of my clothes, but if for some reason we were going out to buy something in a store, JCPenney was our very first choice. I still remember being in there and picking out this amazing sweater for my "back-to-school" wardrobe…..such fun memories for me with my mama!
I LOVE this dress. This hot pink is my favorite! This dress would be one that any girl could have in her closet for many, many years. Wear it to a very dressy function by adding some sparkly shoes and big, blingy jewelry. Or if you wanted to take it down several notches, you could wear a more simple flat sandal.
Dresses can be a bit hard to change up. So what I do when I'm thinking of buying one that might be harder to figure out how to wear multiple ways, is if I LOVE it and it has a classic style to it, I will usually buy it. Classic style will obviously be in your wardrobe for many years. There isn't anything too "TRENDY" with this dress.
And what about these shoes??? Aren't they adorable! All the colored flowers make them so much fun for all your summer style! Pairing them with your favorite pair of jeans would be SO SO FAB! I think I'll wear them next, just like that!
I've linked a JCPenney shopping board here for you. It has a little bit of everything. I've loved sharing my JCPenney style with you! I just can't believe their prices! Seriously SO INCREDIBLE! I ran in to a woman today that stopped me to say she liked my style. I told her that my pants were JCPenney. She said, "I always buy my clothes here and they are just as stylish as my friends, who pay over 100% MORE!" BRAVO lady!!!

HAPPY SHOPPING!
Shauna XO