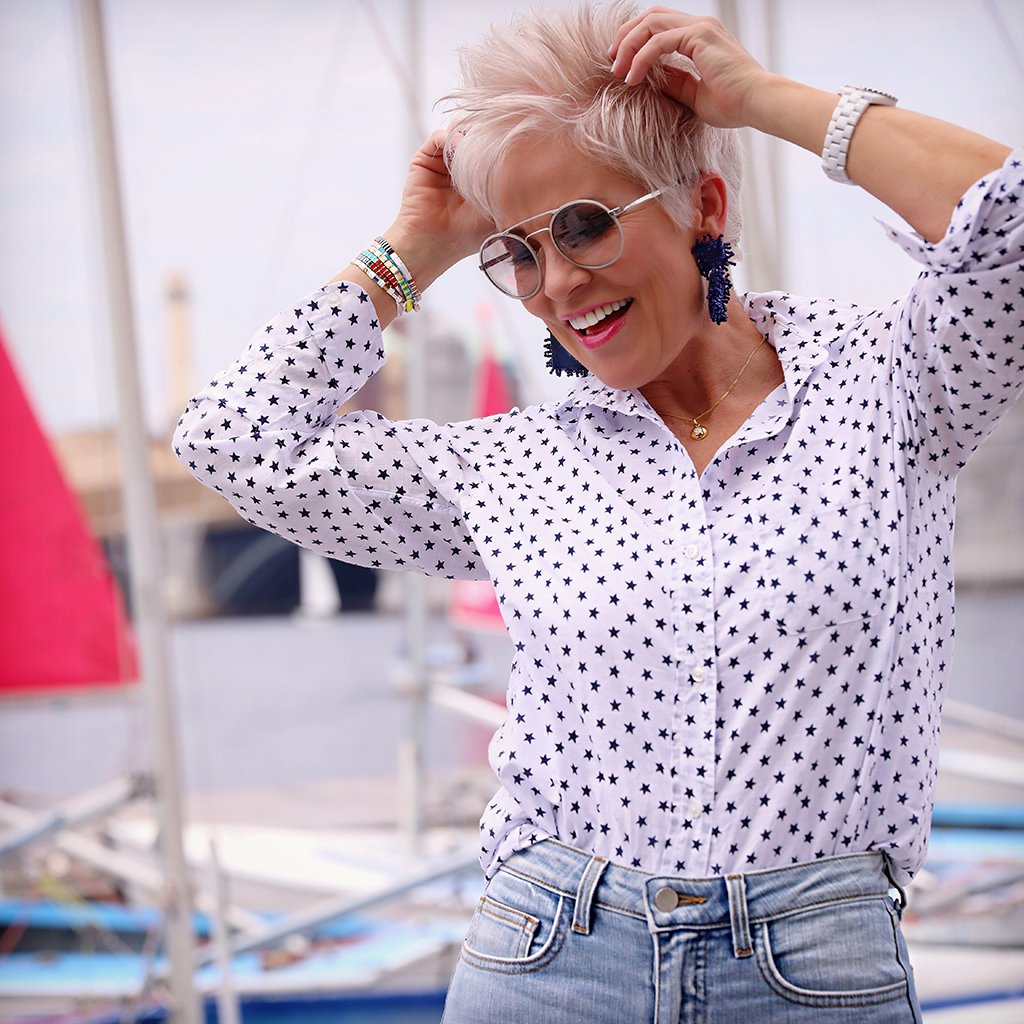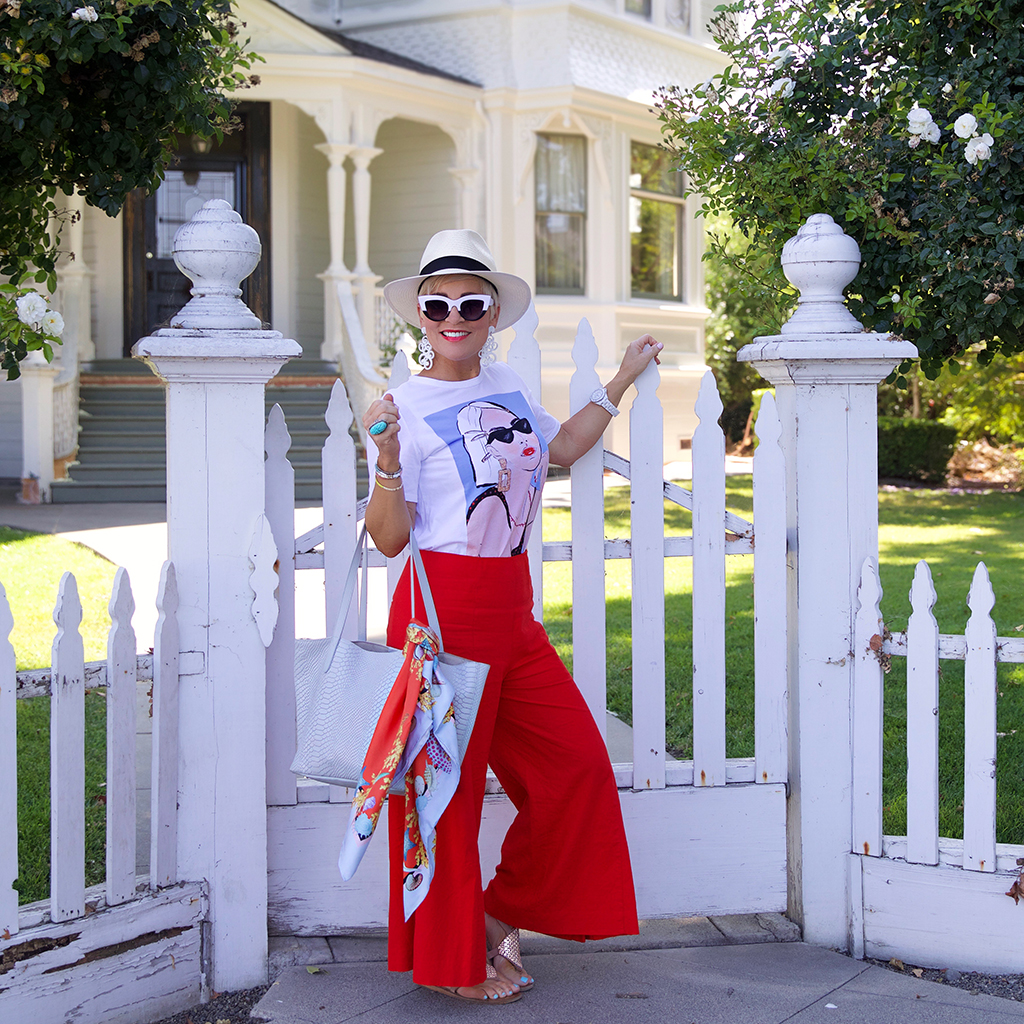 These sparkly little sandals were from so many years ago and still going strong. I love this designer! His sandals can be found here.
July is the month to pull out your Patriotic Fashion Files! Red, white, and blue are definitely the colors for this month and especially for summer. They are so classic and chic together.
Just a note before I go further….so sorry my blogs have been very sparse this last week. With the holiday and LOTS of travel, they've been hard for me to get to. So my apologies!
I wanted to show you these two looks that I've worn through the weekend. The first, the classic button-down all adorned in stars is such a cute shirt! It actually would look super cute with these red pants…..that I can't believe are STILL AVAILABLE! These have been such fun. They are so comfy and unique and a bit different. The buttons up the leg are adorable!
The scarf on my bag, as well as the sunnies I'm wearing, will soon be available to buy here on my website under the SHOP CHIC tab. I'll sure to let you all know WHEN!
The jeans I'm wearing with the star shirt were found here, and this particular site is having a 15% off site wide sale right now. I had never been in to this store before I went to Boston. I LOVED LOVED LOVED nearly everything in there!
If you want to look summery….red, white, and blue are the colors that will ALWAYS say summer! I've linked a couple of my favorite looks here. I remember when I was a little girl, my mama made the neighbor girls across the street several pieces of clothing that were all red, white, and blue. They had a nautical style to them, one a sailor dress. I remember falling in love with the nautical look then. So classic, so all American!!! It was the beginning of my patriotic fashion files…..for sure!


I hope you're all having a fabulous weekend. Be safe out there, ENJOY your families and loved ones, and get some RELAXATION in there somewhere!
Shauna XO