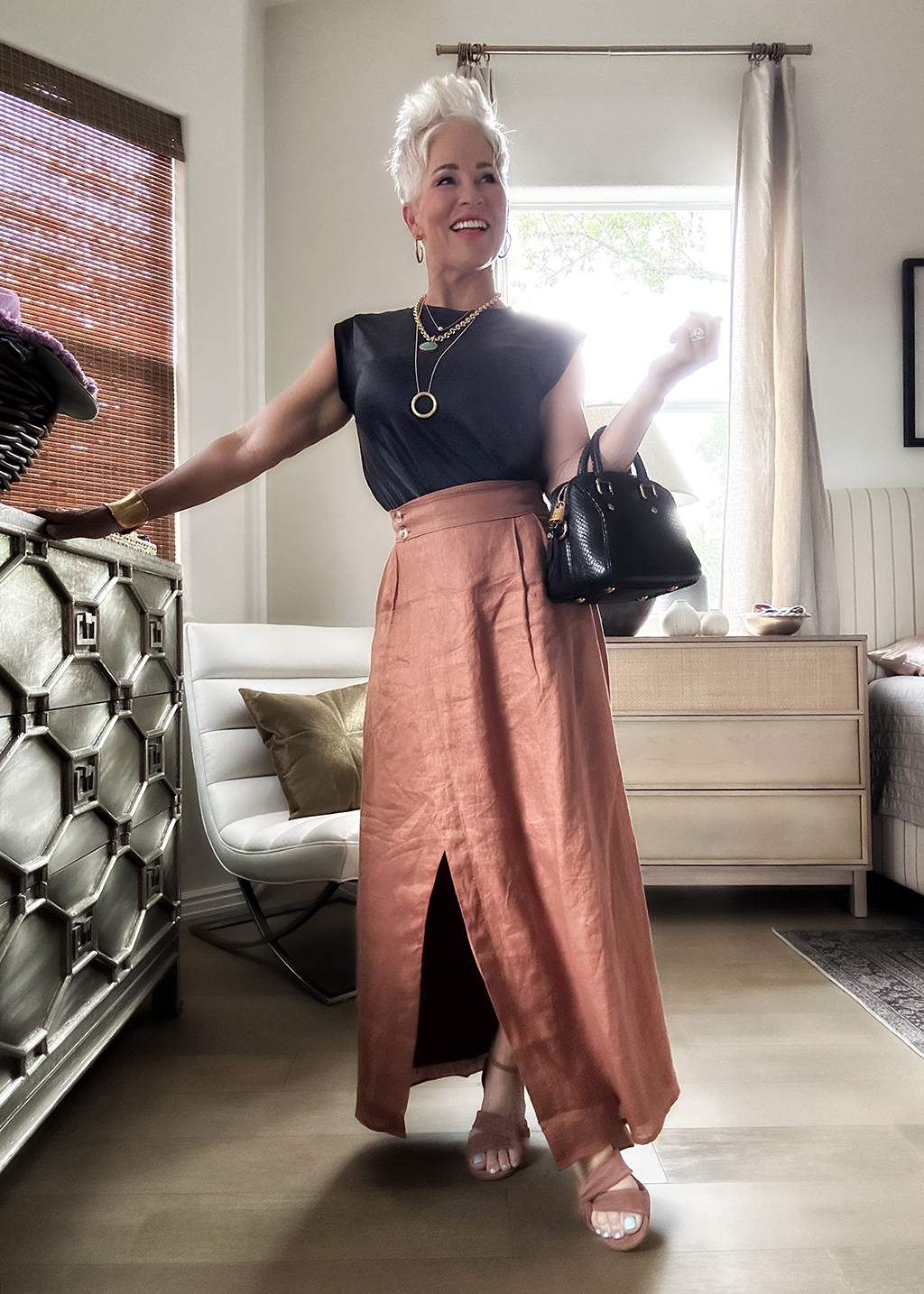 SEEMS LIKE NEUTRALS ARE TRENDING
Fall fashion is definitely taking over here at my house. And it seems to me, as I've been shopping, that NEUTRALS are having a moment. While vibrant colors have always been my go-to for fall wardrobes, or any wardrobe for that matter, 2023 seems to be shifting towards the muted and understated. If you're someone who adores a pop of color in your outfits like I do, but finds yourself navigating a sea of neutrals this season, fear not. And if you feel like neutrals are trending, be assured you can have your color too. We'll explore why neutrals are everywhere right now. Also, how to incorporate them into your wardrobe while still staying true to your colorful self.
THE RISE OF NEUTRALS
TIMELESS APPEAL – Neutrals have an enduring charm. They exude sophistication and can be effortlessly styled for various occasions. Be it a cozy sweater, a tailored blazer, or a classic pair of trousers, neutrals are versatile and stand the test of time.
SUSTAINABLE CHOICES – With sustainability becoming an integral part of the fashion industry, neutrals align perfectly with the eco-conscious consumer. Why? Because they allow for more extended wear, as they are less likely to go out of style. This reduces the need for constant wardrobe updates.
MINIMALISM AND SIMPLICITY – The world has embraced minimalism in various aspects of life, and fashion is no exception. Neutrals, with their simplicity and elegance, align perfectly with the minimalist lifestyle, making them a natural choice for so many.
INCORPORATING NEUTRALS INTO YOUR WARDROBE
Now, let's talk about how you can embrace the neutral trend while still maintaining your love of color….
ACCESSORIZE – Start small by incorporating vibrant accessories like scarves, statement jewelry, or colorful belts. These pieces can instantly transform a neutral outfit and allow you to experiment with color without going all-in.
MIX AND MATCH – Neutrals are the perfect canvas for mixing and matching. Pair a camel-colored blazer with bright red pants or perhaps a crisp white shirt with a colorful skirt. The key is to balance the neutrals with just the right amount of color to create a harmonious look.
PRINTS AND PATTERNS – Look for neutrals with subtle (or NOT, as you can see how I went bolder in my look below) prints or patterns. Without a doubt this can be a great way to incorporate color without straying too far from the neutral palette.
LAYERING – Without a doubt, fall is all about layering, and neutrals lend themselves well to this practice. Create your layers by adding a pop of color in a vest, cardigan, or a lightweight jacket. This not only adds warmth but also adds a splash of color to your look.
STATEMENT OUTERWEAR – A colorful coat or jacket can be your best friend during the fall season. Whether it's a bold trench coat or a vibrant puffer jacket, a colorful outer layer can instantly elevate your neutral ensemble.
THREE FABULOUS NEUTRAL FALL LOOKS
To shop just hover over each picture and click!



____________
While it seems like neutrals are trending, there's no need to abandon your love for color. By strategically incorporating colorful elements into your neutral outfits, you can strike a perfect balance between staying on-trend and staying true to your personal style. Finally, fashion is about self-expression, and there's no one-size-fits-all approach. So, embrace the neutrals, experiment with color, and let your unique style show this fall.