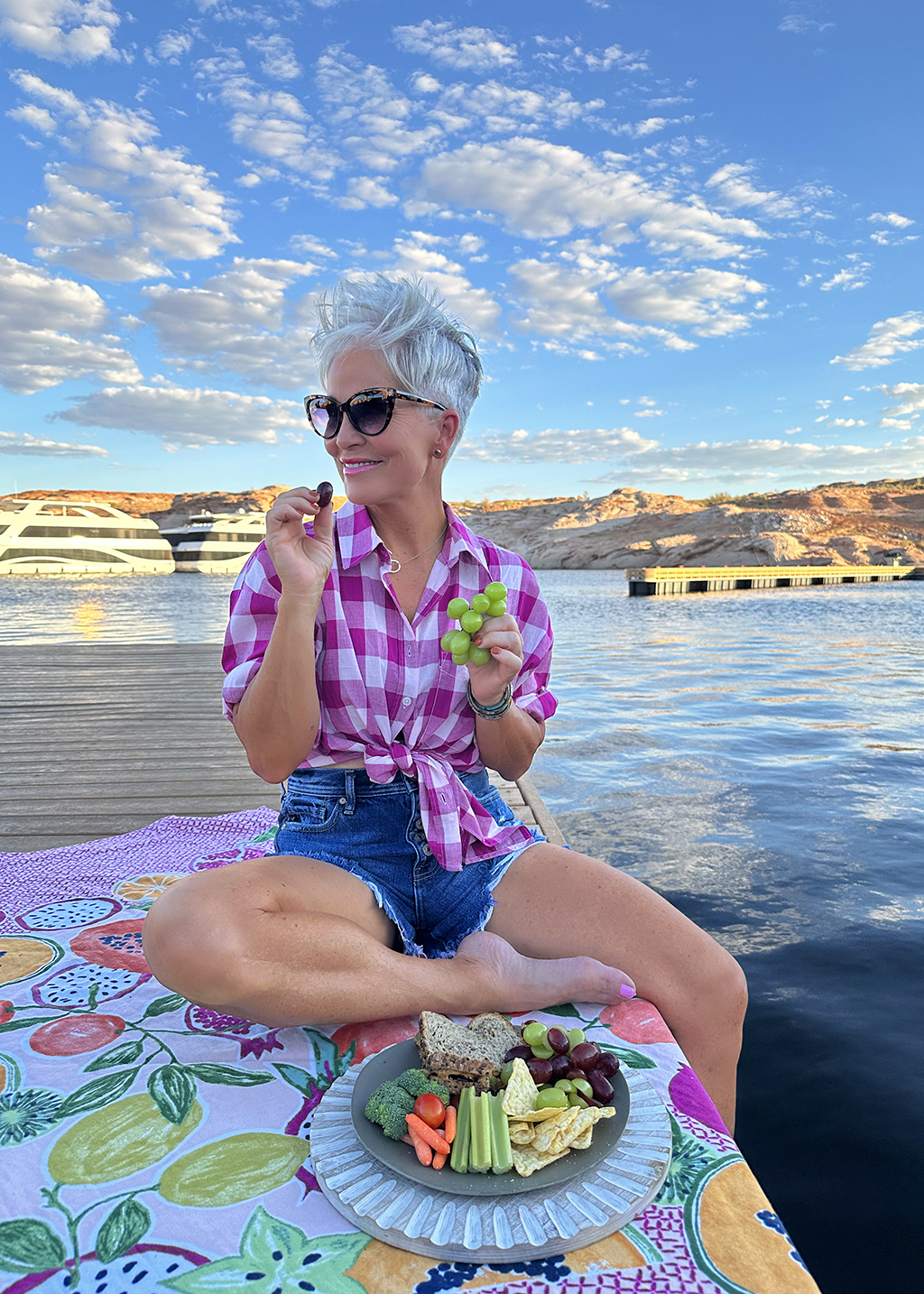 CALIFORNIA GRAPES ON THE GO
California grapes have become a go-to addition to my daily snacks and meals. Among the many ways I enjoy them, one standout discovery has been using them as a jam substitute with my peanut butter sandwiches. In this blog post, I'll share why I love CALIFORNIA GRAPES and why they have a permanent place in my refrigerator.
First and foremost, the taste of CALIFORNIA GRAPES is simply DELICIOUS. Their natural sweetness and juiciness add a burst of flavor to my sandwiches that ordinary jams can't quite replicate. Since discovering them with my peanut butter, I've not gone back to jam once. The grapes give it such a refreshing texture complementing my crunchy peanut butter. What a yummy balance! It's a flavor combination that YOU should try!
But it's not just about taste…… CALIFORNIA GRAPES also provide a healthier alternative to traditional jams. Grapes are a natural source of antioxidants and other polyphenols, making them an excellent choice for those of us looking to maintain a balanced diet. They also are a good source of Vitamin K as well as have some potassium, that contributes to my overall well-being.
THE PERFECT PORTABLE SNACK
Another fantastic quality of grapes are their portability. Whether I'm headed on a road trip, golfing, or simply running errands, I can easily pack a handful of grapes into a small container or snack bag. This makes them the ultimate snack that's both hassle-free and mess-free. They store excellent in the refrigerator, allowing me to enjoy them over and over again. They really are the most dependable snack choice, and always ready and available for my on-the-go lifestyle.
SOME INTERESTING FACTS ABOUT CALIFORNIA GRAPES
Did you know that 99% of table grapes grown in the United States are grown in California? I knew I liked Cali! They have been growing grapes for nearly two centuries, and are in season from May through January. There are 90 varieties grown and come in three colors…. green, red, and black. The red variety is my favorite. We have them in our refrigerator ALL the time! There are about 90 calories per serving, which is 3/4 cup, with 0 fat, and very low in sodium.
CLICK HERE FOR MORE INFORMATION AND MORE THAN 300 RECIPES
Whether you're a fan of peanut butter and grape sandwiches or just looking for a tasty and nutritious snack option, CALIFORNIA GRAPES are a must-try. Undoubtedly they are a great addition to your diet. They have definitely upgraded my sandwich!! What's not to love about PORTABLE, DELICIOUS, and HEALTHY?
ENJOY MY FRIENDS!