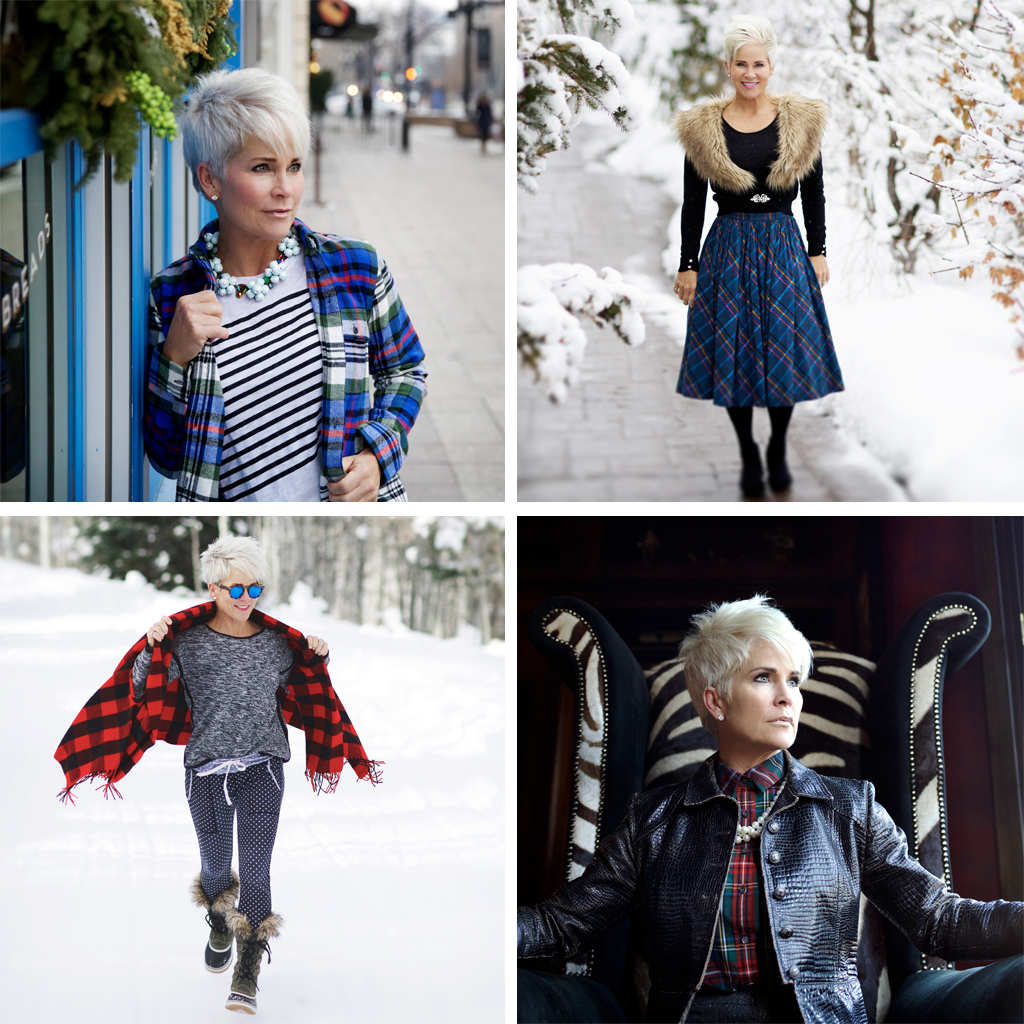 FASHIONABLE FALL OUTFIT IDEAS
I think we should all be feeling some cooler fall air? I know we are are here in Southern Utah, and I LOVE it! When transitioning to new seasons, it can seem hard to come up with just the right outfit. I've put together some ideas here in this blog, to get your mind thinking outside your box. Embrace the autumn spirit with these fall outfits that perfectly balance comfort and chic.
LAYER IT UP – Unquestionably, fall is all about layering, and could be one of the best things about fall style. You can achieve a super fun look by combining a lightweight turtleneck top, with a corduroy skirt. Add a denim jacket for the next layer, and top it all off with a cozy coat and scarf. The tall suede boots are the final finishing touch.

FAUX LEATHER – These pants are a timeless addition to any fall wardrobe. Consider investing in some kind of faux leather. Not only are there pants and jacket, but there is everything in-inbetween. I've styled this look with a sassy striped turtleneck, the hottest trend in shoes, the wedge, and pretty accessories. Indeed styling your faux leather with some girly lace is always beautiful, or an oversized sweater. Get edgy with some faux leather.

PLAID PERFECTION – Undoubtedly, plaid is a quintessential fall pattern that NEVER goes out of style. A plaid blazer or trousers paired with a solid-colored top will give you a polished and sophisticated appearance. This look I've linked below is double plaids, but totally works. Definitely, don't be afraid to wear this print…. tone it down if you need to, with solid and simple pieces.

MORE GREAT PLAIDS TO SHOP

____________
In conclusion, fall fashion for women of any age is about embracing the changing seasons with CONFIDENCE. By incorporating these new favorite fall outfits into your wardrobe, you can look and feel your best during this beautiful time of year. Remember, age is just a number, and fashion knows no boundaries…….. so step into fall with flair and grace!