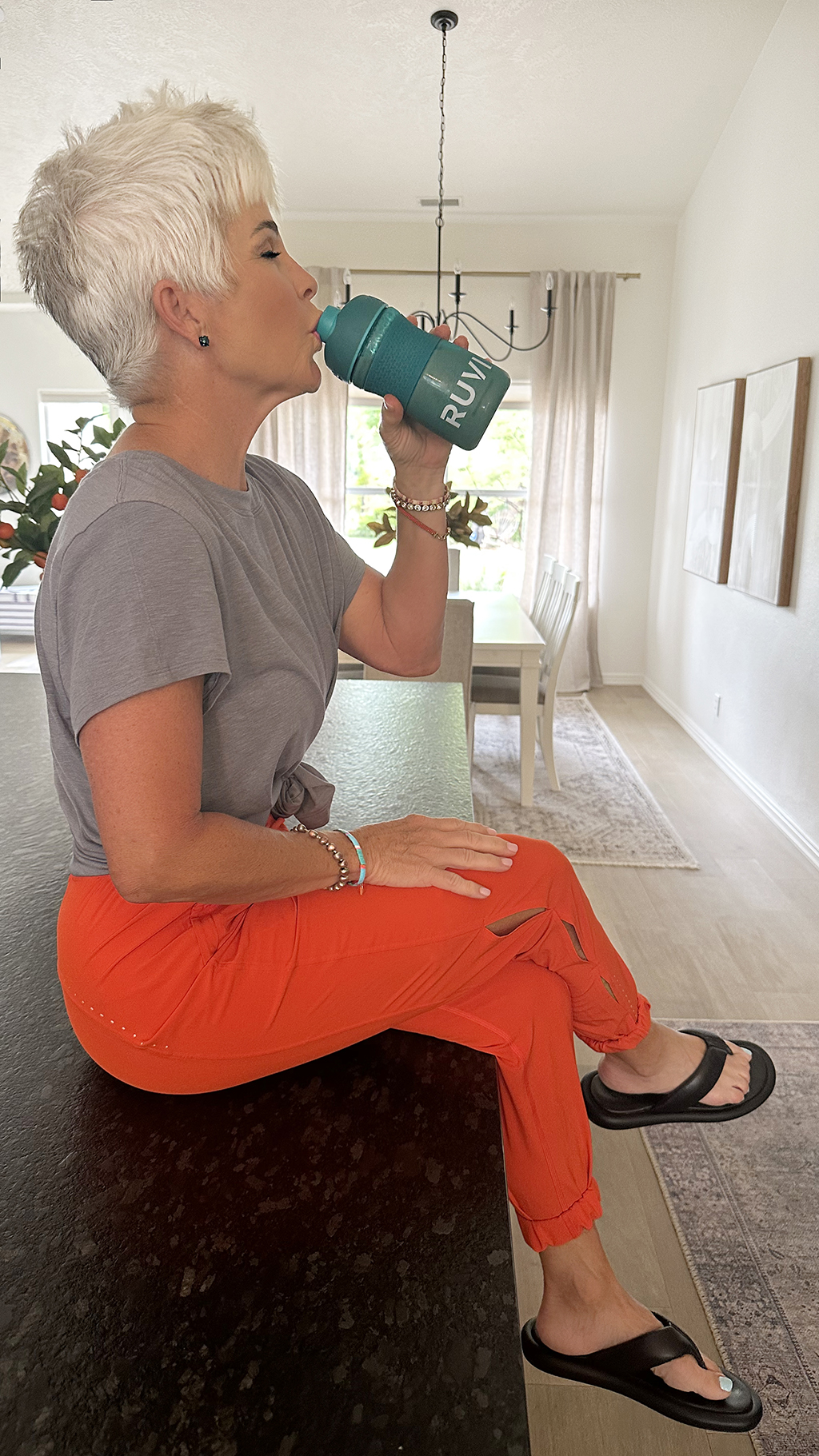 REVITALIZE WITH RUVI'S NUTRITIOUS DRINK
In the midst of my hectic life, maintaining a balanced diet can be a challenge. I learned about RUVI several months ago and was thrilled, and this is why….. RUVI is a simple solution for those of us seeking an EASY and nutrient-rich way to enhance our daily intake of FRUITS and VEGGIES. With RUVI'S freeze-dried powder, amping up my nutrition regimen has been as easy as mixing, shaking, and sipping. NO KIDDING!
I like to spend as little time in the kitchen as I can, but I still want to eat healthy. RUVI is so simple and literally in 30 seconds, I can have it ready to drink! And talk about CONVENIENT when I've traveled. I have taken these packets in my suitcase and been able to enjoy RUVI wherever I'm at! There's always the option too, which my husband loves, and that is to mix the packet into your own smoothie recipe!
CLICK HERE TO SEE HOW WE DO IT
MORE ABOUT RUVI…
RUVI has taken the natural essence of fruits and vegetables and freeze-dried them into a convenient powder. This process captures all the essential nutrients, which then gives me FOUR SERVINGS of produce in every single glass. That's what I LOVE! A great way to get more fruits and vegetables! They handpick it all at their peak, making sure everything is at its optimal nutritional content.
One of RUVI'S priorities is to exclude any artificial flavors and additives from their products. This commitment to clean ingredients ensures that your drink is the absolute best and a genuine representation of the wholesome components it contains. In addition to the vitamins and minerals, RUVI has FIBER too! Each packet contains anywhere from 3-5 grams of fiber per serving. As we all know fiber is so important to excellent digestive health!
Incorporating RUVI into your routine can/WILL have such a positive impact on your well-being. The nutrient-rich blend of their drinks have the potential to ELEVATE ENERGY levels, ENHANCE SKIN radiance, and contribute to an overall sense of VITALITY. And boy do I ever FEEL GOOD when I have a RUVI! They truly do make me feel SO HEALTHY!!!!
____________
I hope that you'll try it….. I would LOVE for you to feel the HEALTHIER FEELING too! SHOP HERE and use code SHAUNA15!
Without a doubt, RUVI will empower you to take charge of your health with simplicity and convenience! GIVE SOME LOVE TO your heart, your energy levels, your brain, your gut, your sleep, your mood and your EVERY DAY!
CLICK HERE FOR MORE HEALTH AND FITNESS BLOGS