FALL TRANSITION TIPS WITH CARGOS
Summer is beginning to wind down and I'm starting to get the fall feels. It's time to adjust your wardrobe to match the change of seasons. One versatile piece that can help you seamlessly make this transition is the Pilcro Mid-Rise Wide-Leg Cargo Pants from Anthropologie. Let's see how you can make the most of these pants as you move from late summer to early fall.

INCORPORATE FALL COLORS
Start adding in fall colors to your wardrobe. Pair the cargo pants with a cute t-shirts in warm tones like oranges, greens, burgundies, or purples. This keeps your outfit feeling seasonal without being too heavy. This combination is perfect for the still-warm days of late summer.
ADDING IN TEXTURES
Texture plays a big role in achieving a fall look. As the weather cools down, switch out the lightweight t-shirt for a short-sleeved sweatshirt made of materials like French terry or brushed cotton. THIS ONE is DIVINE! This not only keeps you warm but also adds depth to your outfit. The cargo pants, known for their utilitarian style, complement the textures of the upper layers.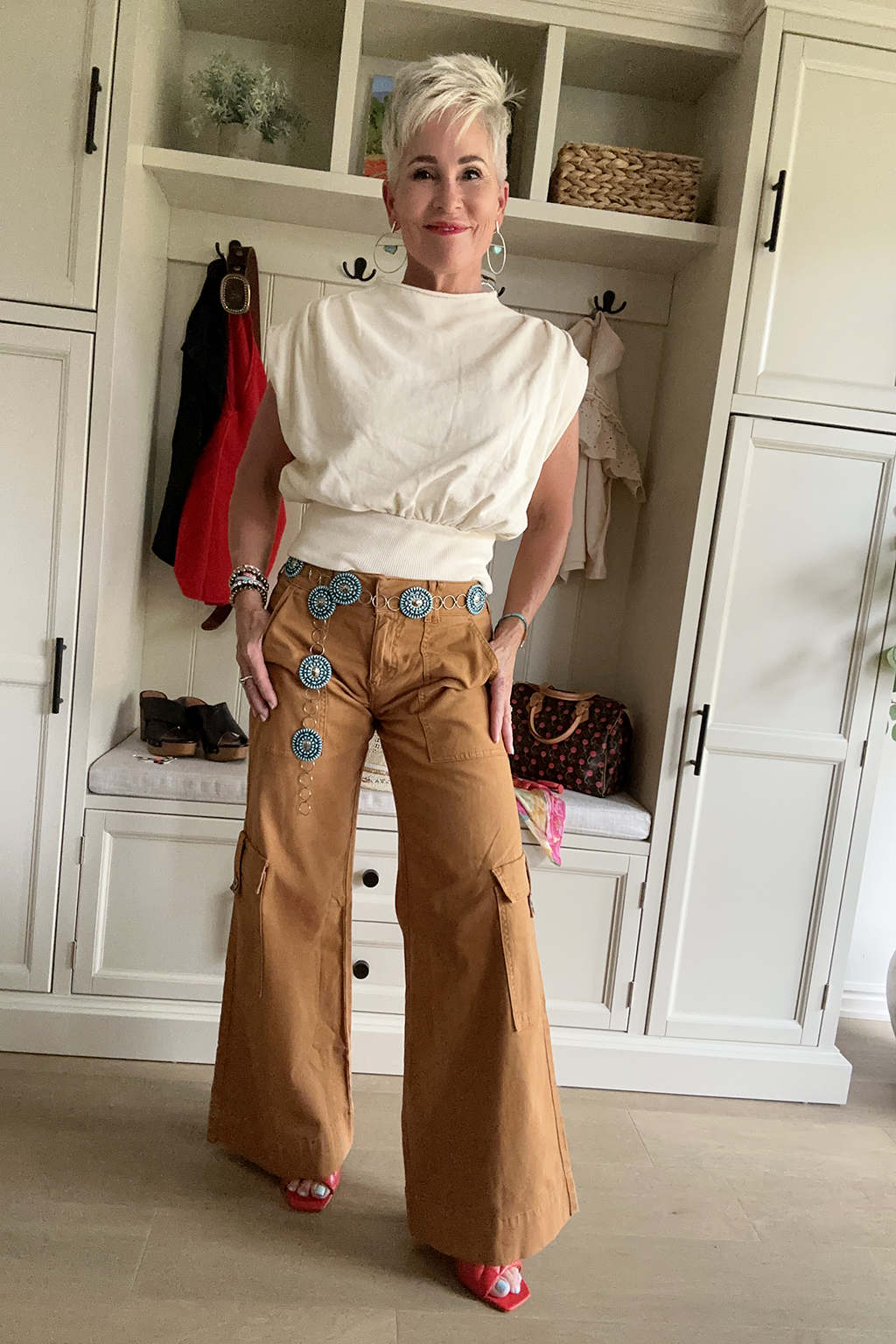 LAYERING WITH SWEATERS
As fall temperatures drop further, layering becomes essential. Choose chunky knit sweaters in neutral colors such as cream, camel, or gray….. as well as your sweaters in brighter fall colors. Mine in this picture is from last year and not available. But the bronze color of the pants will go with bright blues, yellows, and reds. THIS would be a good choice and is only $20! A beautiful sweater will make a very cozy look.

ACCESSORIES AND FOOTWEAR
Continue your fall transition by adding appropriate accessories. Consider adding a scarf in a matching color or pattern to stay warm during chilly mornings. Pops of jewelry and bedazzled belts are also a fun way to finish off your look. As the temps drop, swap your summer sandals for ankle boots or sneakers for added warmth.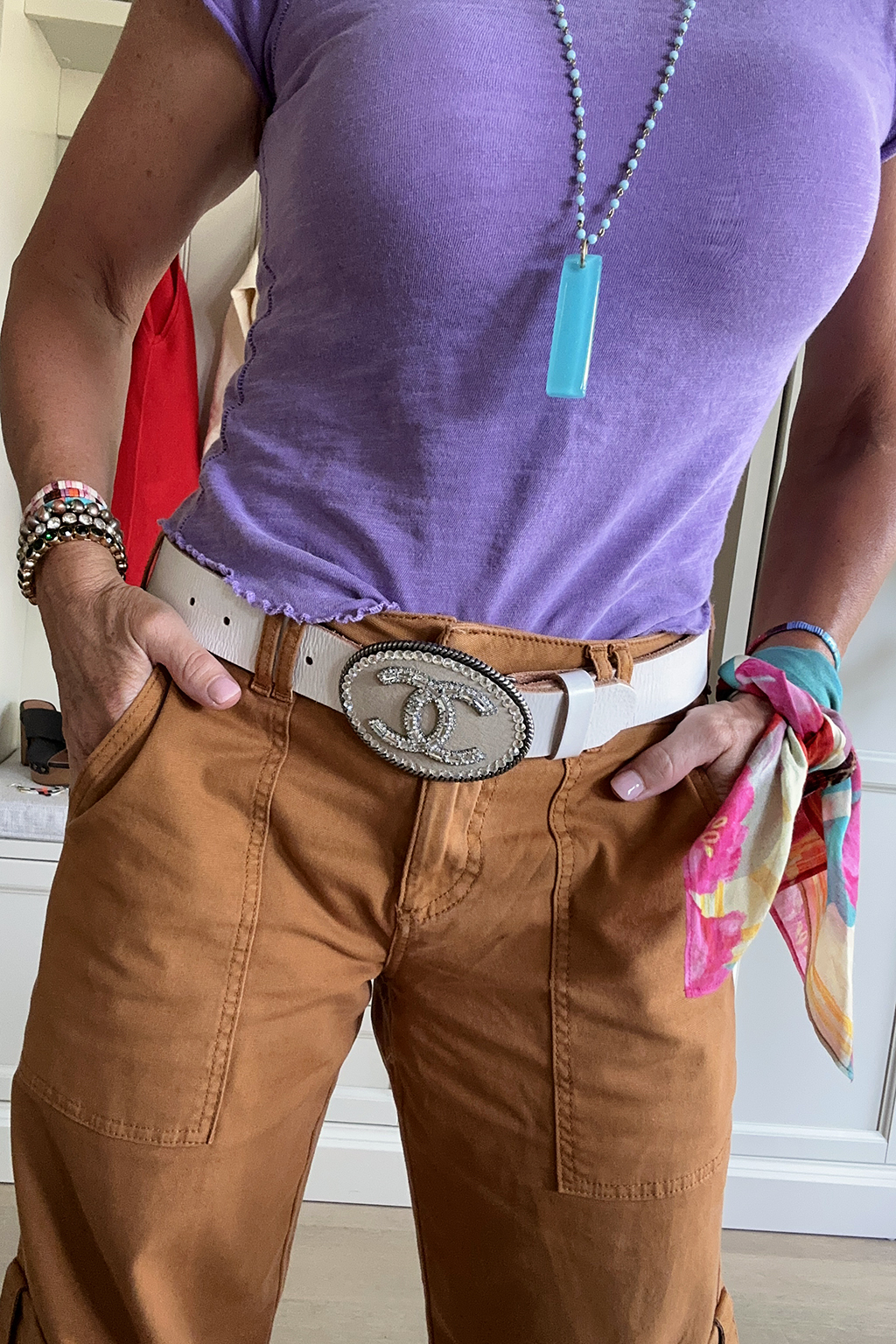 ____________
In summary, as you transition into fall with cargos or any or your clothing, these tips will guide you to your best looks! By strategically incorporating fall colors, experimenting with textures, and layering with both short-sleeved sweatshirts and cozy sweaters, you can effortlessly adapt your wardrobe to the new season. I LOVE this time of year and only wish it lasted longer. ENJOY MY FRIENDS!