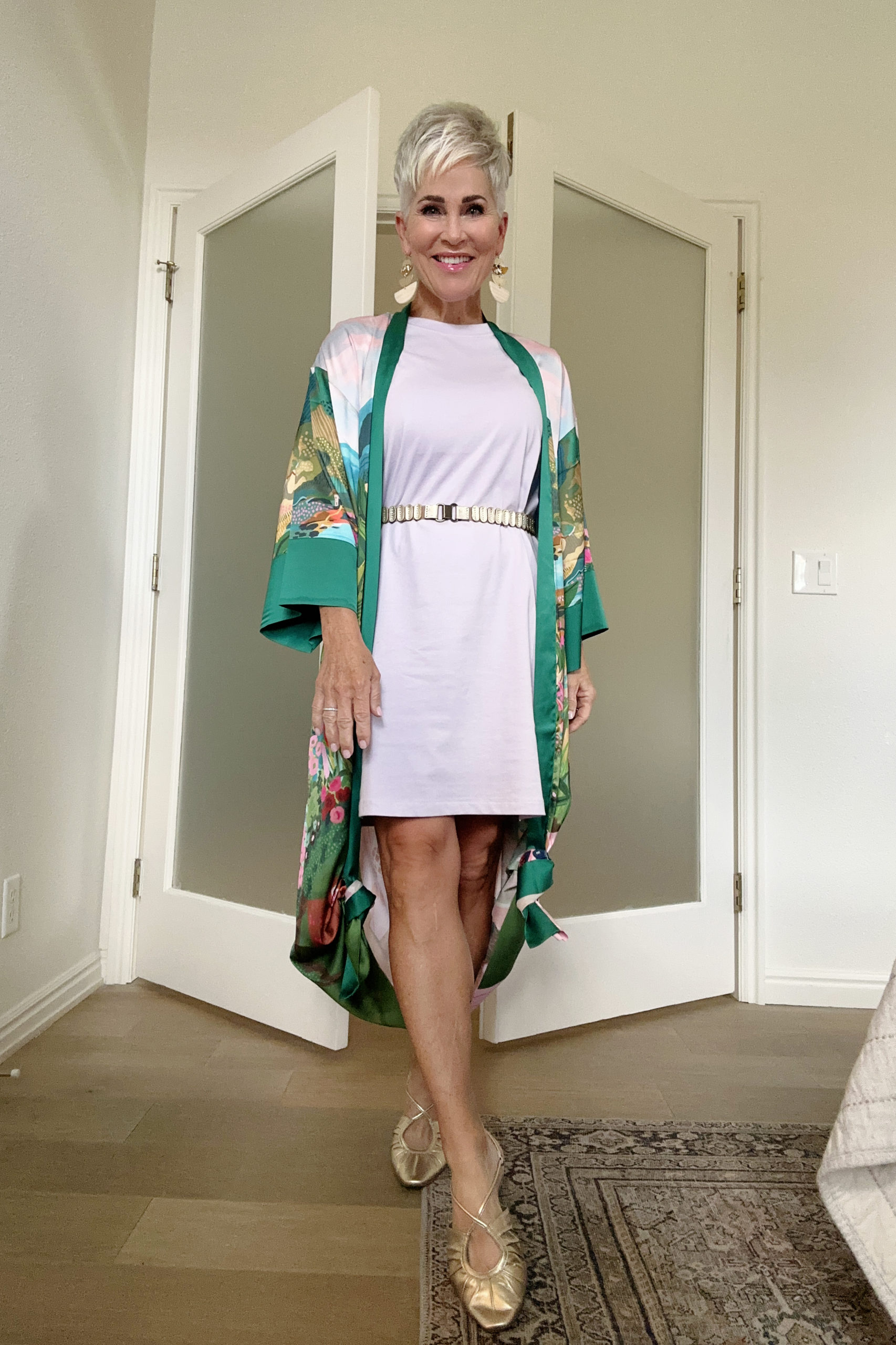 BEYOND THE BASIC T-SHIRT DRESS
The t-shirt dress is often underestimated, and without a doubt can be a great canvas for creating different looks. Its simplicity can sometimes be seen as boring. I want to show you that this unassuming dress can be easily elevated with creative styling! Here are my ideas on how to transform it into much more fun than it may seem.
LOOK ONE-
In my first look, which happens to be my favorite, I layered it with a BEAUTIFUL KIMONO. I belted it to add some shape. The kimono gives it a boho-chic vibe and adds plenty of movement and creates a beautiful dimension to this dress.

LOOK TWO-

Here I've added lots of color with the scarf and shoes. A playful scarf worn as a belt, instantly adds life to this dress. The contrasting colorful sandals are not only comfy, but don't they give the whole look more personality? Worn with a belt again, gives it more definition.
LOOK THREE-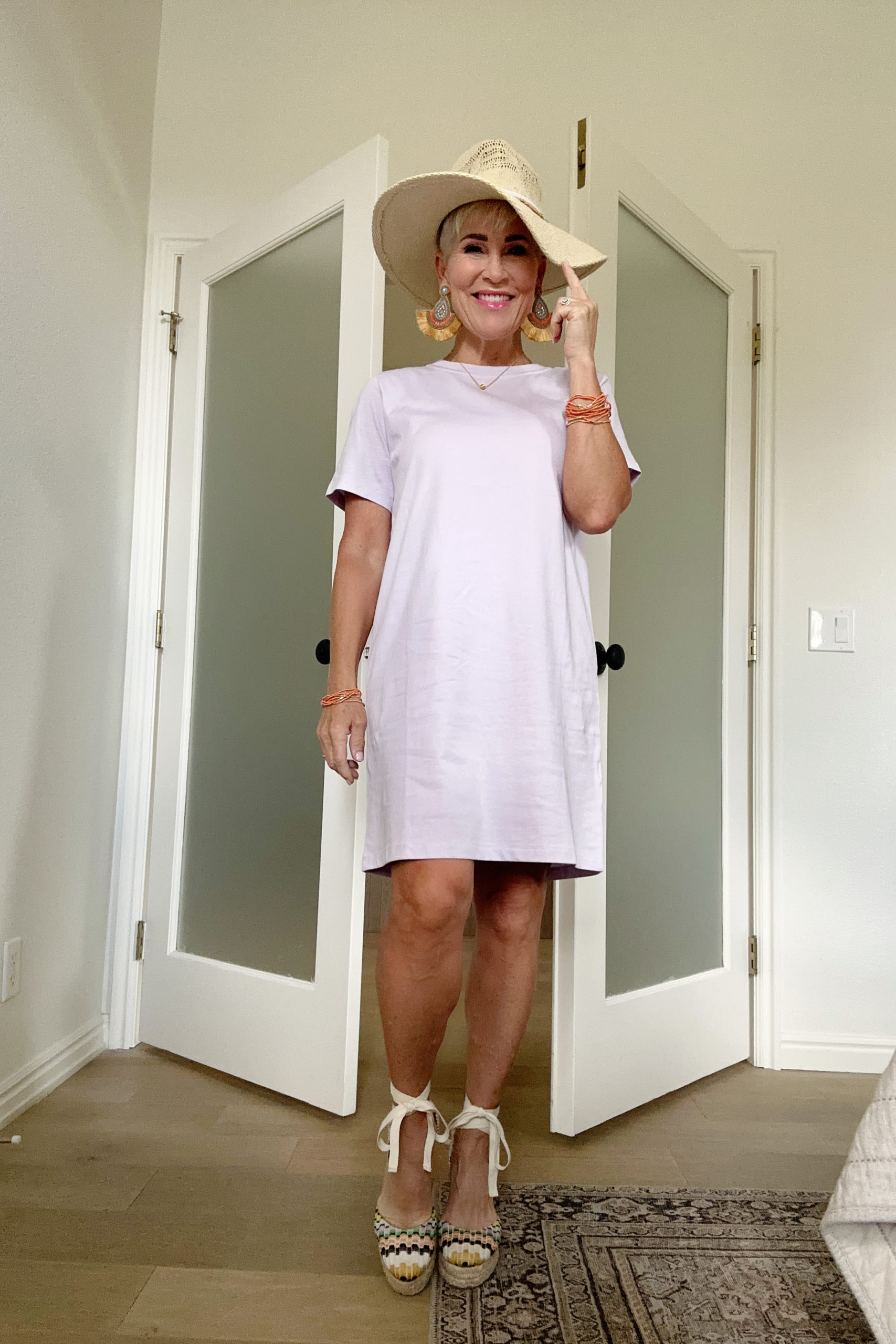 Don't underestimate the power of accessories. Statement earrings, colorful bracelets, and a hat can really turn this dress into anything BUT boring! Your footwear will also make a difference. You can see in all my looks, the variety. From golden flats, to colorful slides, tie-up espadrilles, sneakers, and metallic heels….. they definitely change the look of the dress.
LOOK FOUR-

Try layering a denim jacket over the top, or perhaps a sleek leather jacket, or even a blazer. The juxtaposition of casual and structured pieces is a sure way to stand out. This is one of my favorite ways to put a look together.
LOOK FIVE-

Adding a metallic tank shirt as a layer over your t-shirt dress is a stroke of genius that instantly transforms your outfit from casual to a bit glam. I've paired it with my fabulous DEAN DAVIDSON jewelry and some gold heels. The mix of textures here will turn heads as others will see that you can indeed dress up a simple dress!
____________
In addition to these tips…… mix in textures with your accessories. And as we move into fall, think of perhaps a faux fur vest, or a chunky knit scarf and sweaters. Your t-shirt dress can also be used as a swimsuit coverup, transitioning from sand to street!
In conclusion, the t-shirt dress is far from boring when approached with creativity. By experimenting with scarves, belts, jackets, kimonos, various shoes, and other accessories, you can effortlessly transform this simple piece into a versatile and captivating outfit suitable for any occasion. Embrace its versatility and have fun experimenting with different elements to make the t-shirt dress a staple!