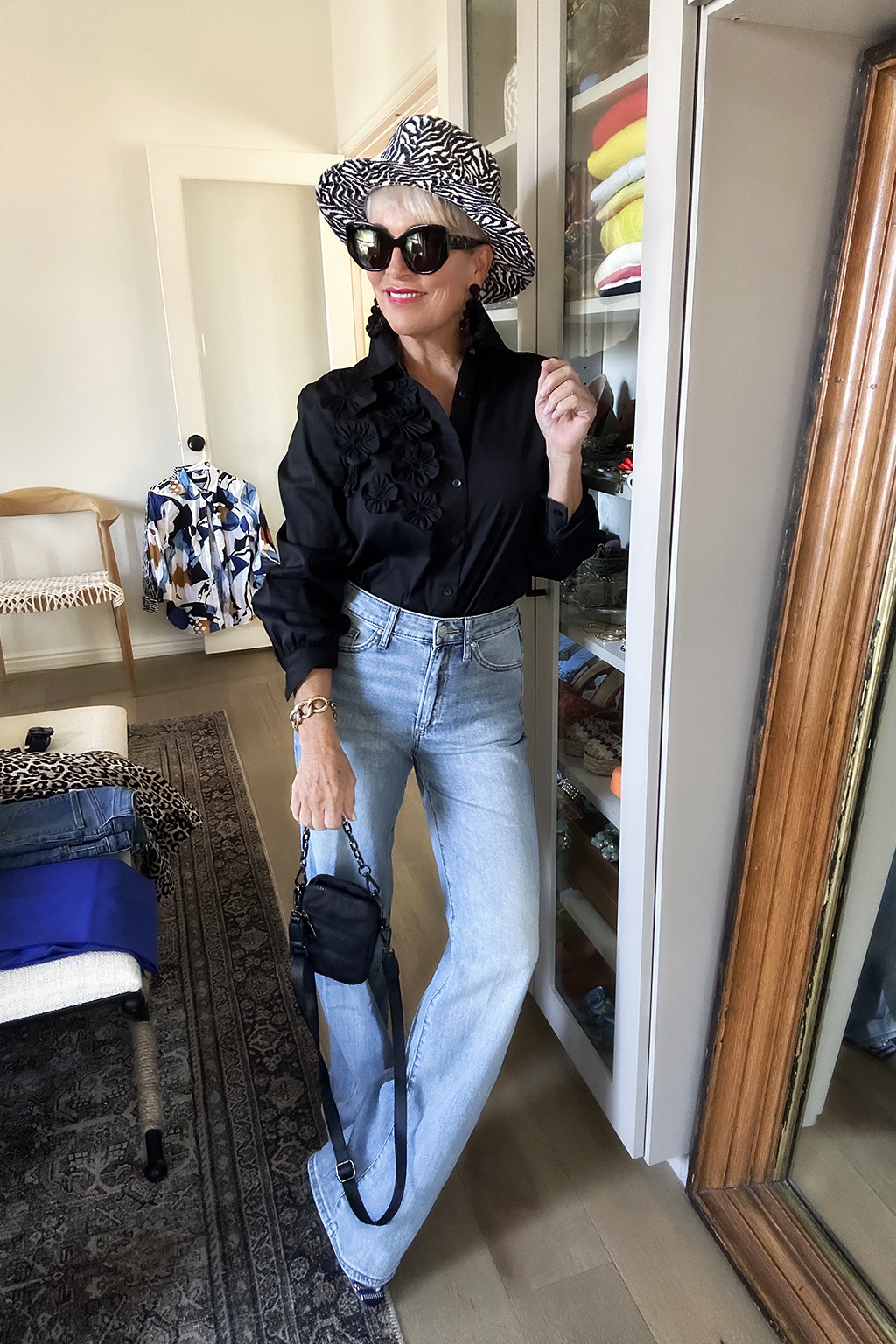 EMPOWER YOUR STYLE WITH CHICOS
September brings not only a change in seasons, but an opportunity to express your individuality through fashion! Chicos NEW ARRIVALS are once again fabulous! This brand is always right there with the best of the BEST! They have always captured the essence of a woman, through their clothing. As a midlife woman I can unapologetically be myself, play by my own rules, dress for myself, and live life to the fullest on MY terms. And Chicos has been with me every step of the way!
MY FAVORITE NEW ARRIVALS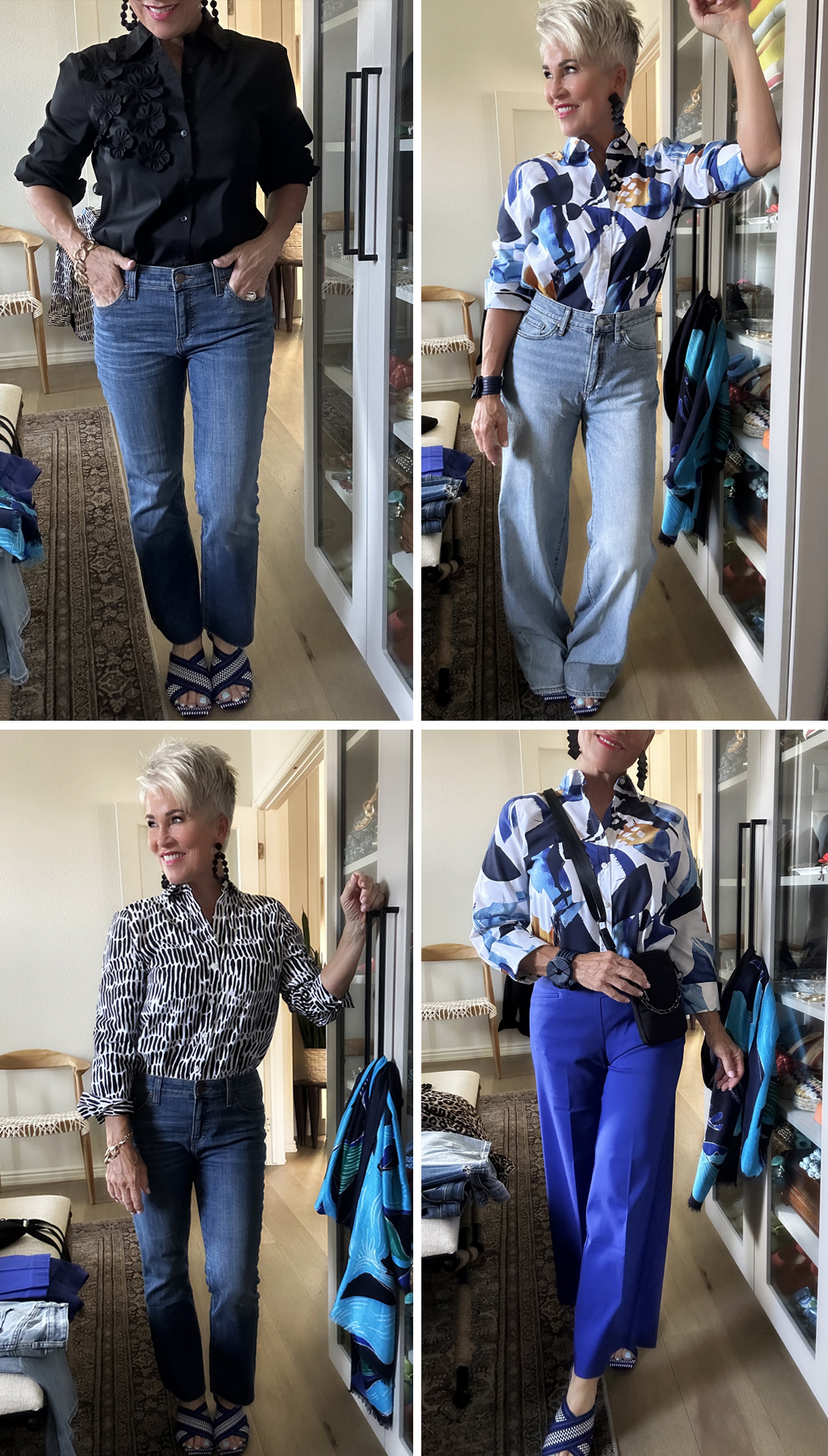 Among the beautiful pieces in Chico's new arrivals, these wide leg cropped BRIGITTE PANTS stand out. They also come in navy, white, and black, but this blue is gorgeous! Each of these three tops pair beautifully with the blue. How would you style them? What about a tee and sneakers? Or perhaps a beautiful blazer, which would look really sophisticated!!!! The cropped style will show off all your fall boots.
THE JEANS…… oh my goodness. I've found my favorite in the HIGH RISE WIDE LEG style. They are so super flattering! My other top pick are these GIRLFRIEND KICK FLARE style. They are the go-to type that will work for anything! This style adds a touch of sass that I love to have in my outfits. Top your look off with an ANIMAL PRINT JACKET that has just the right amount of stretch and personality!

Let's talk about these three SHIRTS. Chico's attention to detail shows in this BLACK SHIRT, embellished with delicate appliquéd flowers. What a gorgeous shirt! My other two here are the Chicos no-iron shirts, which combine comfort with practicality. You just can't beat these shirts. These two prints are such fun and will give you lots of fun options.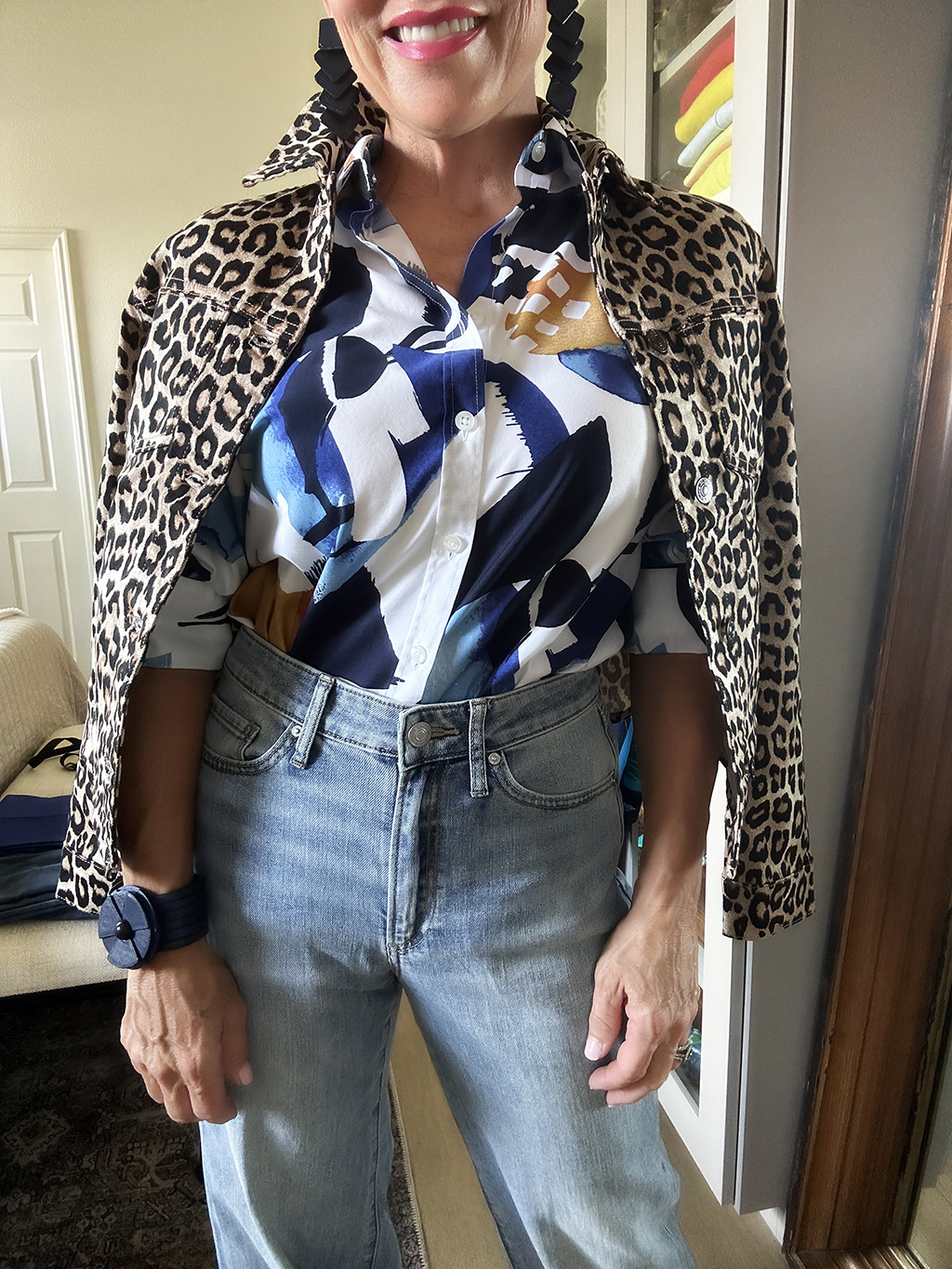 LET'S TALK ACCESSORIES
In addition to Chicos clothing, I need to say something about their PRETTY ACCESSORIES. You will find it all with this brand. From scarves, jewelry, hats, bags, and now even shoes….. it really is my go-to for anytime I'm looking for accessories! In fact, I have Chicos accessories from years ago that I still go to over and over again!

____________
Each of these pieces not only stand alone…… but they come together creating a capsule collection that is perfect for fall. How would you wear them? Remember fashion is all about YOUR OWN interpretation of beautiful clothing and accessories. It's my time and YOURS, to dress with unapologetic confidence and undeniable flair!!! Come on ladies ……EMPOWER YOUR STYLE WITH CHICOS!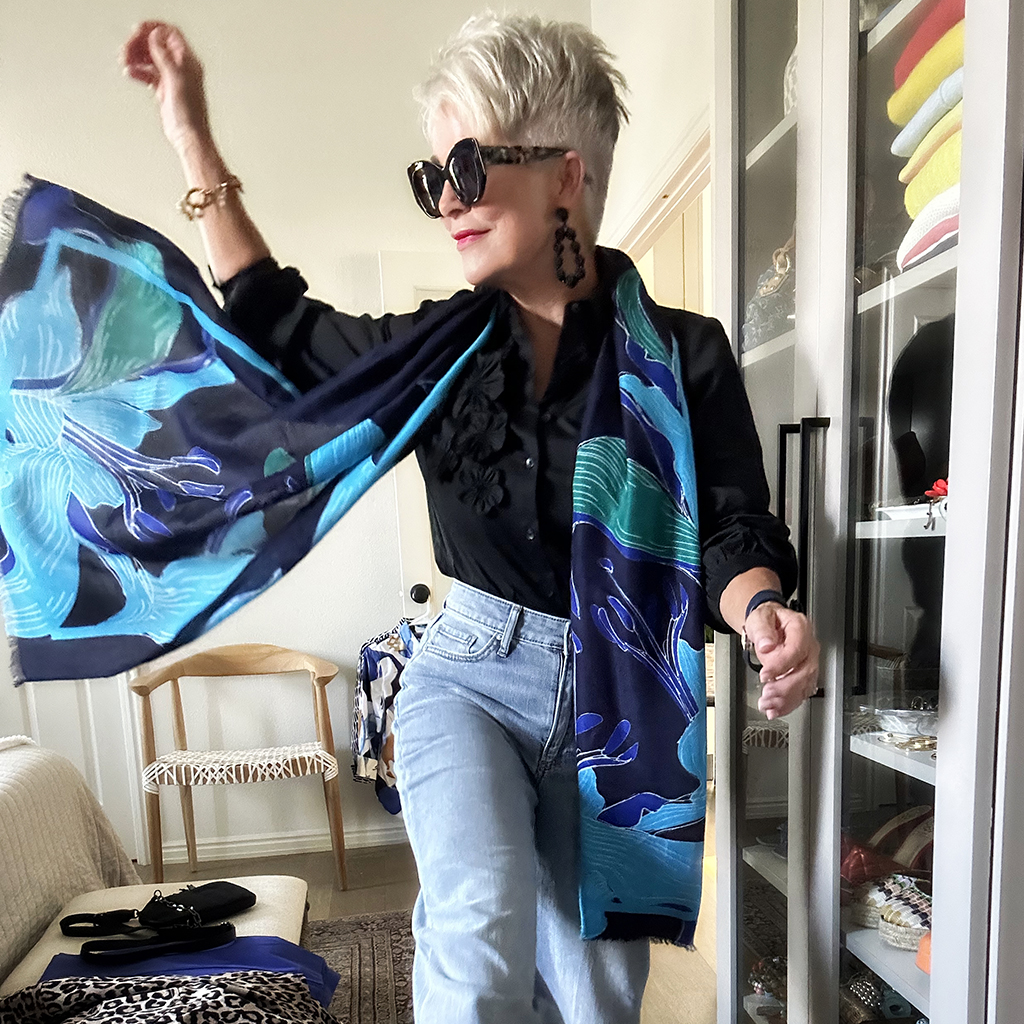 CLICK HERE TO WATCH THESE PIECES AT WORK