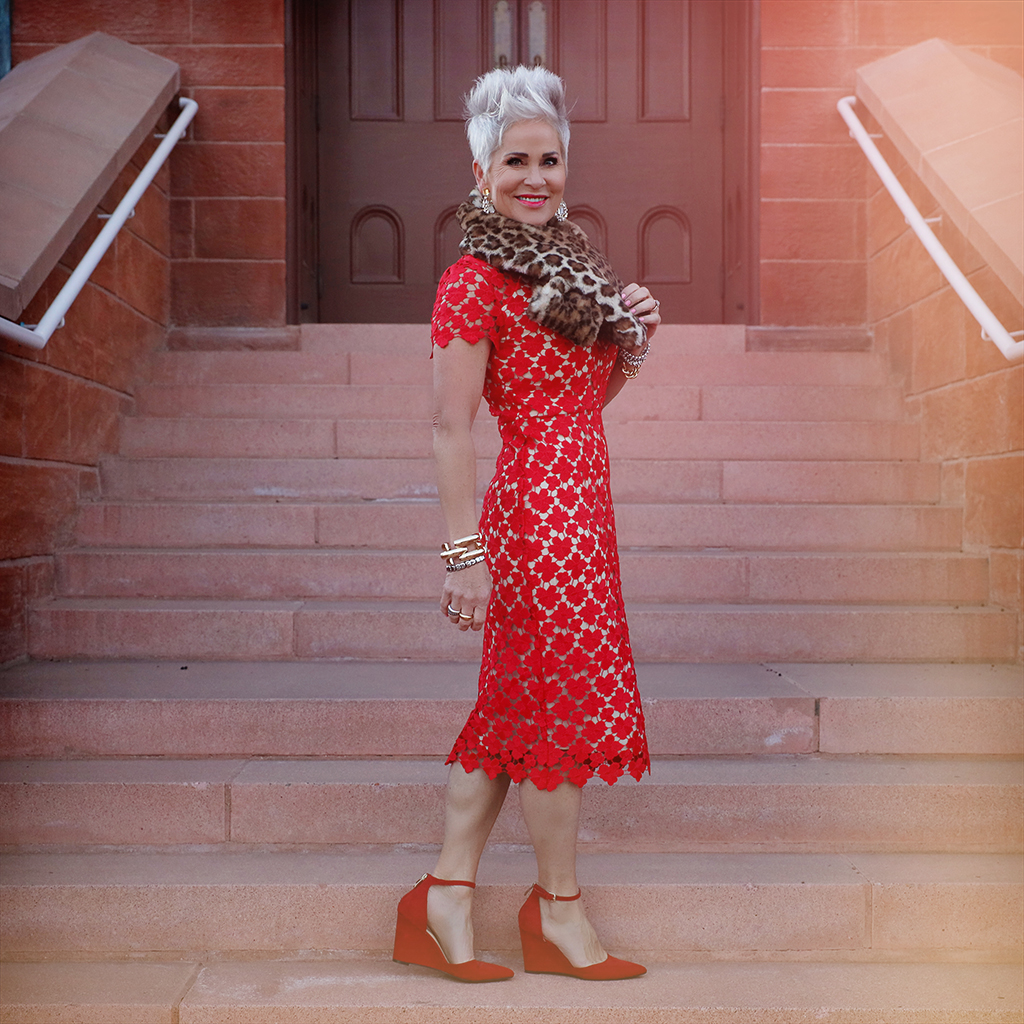 RED DRESSES are not just for Valentines Day ladies. There is such a POWERFUL feeling you get when wearing a red dress! The confidence you feel is unstoppable! Did you know that it's been said, that a woman who wears a red dress looks more attractive to others? Do you think it's because of the confidence she feels? Because that can truly make a woman look beautiful!
I bought this dress from Anthropologie almost five years ago. I was going to LA to meet up with some fellow bloggers for a project. We had a photoshoot planned and were all going to wear red dresses. This was the one I brought, and haven't really worn it since then. What a shame…. right? The classic silhouette is timeless and the red lace is so beautiful! I thought NOW would be the right time to bring it out…. Valentines month!
I really liked this article and this excerpt on WHAT RED MEANS……
WHAT DOES RED MEAN?
"The color red is the warmest and most intense color. It's the color that seems to have a non-comparable impact and appeal on the eyes. It's the prime of all the primary colors because simply, there's no other color like it.
For many people, it's the color of passionate love. Let's take for instance Valentine's Day. This day when love between couples is celebrated is a day when red is present everywhere. Perhaps you already know that red roses mean, "I love you." Red is the color of heart that symbolizes love."
So it's true that red dresses are not just for Valentines Day. I think we should all wear them more. Won't we all be glad when COVID is behind us, so we'll have MORE OPPORTUNITY to bring out our red dresses?!
I've selected TWENTY red dresses for you to shop….. because after all it's just as important having an LRD (little RED dress) in your closet at all times, as it is an LBD!
Remember YOU CAN HOVER AND CLICK over the image and it will link you to each dress!

HAVE A LOVELY WEEK!
Shauna XO
Note: My scarf is from CABI CLOTHING!