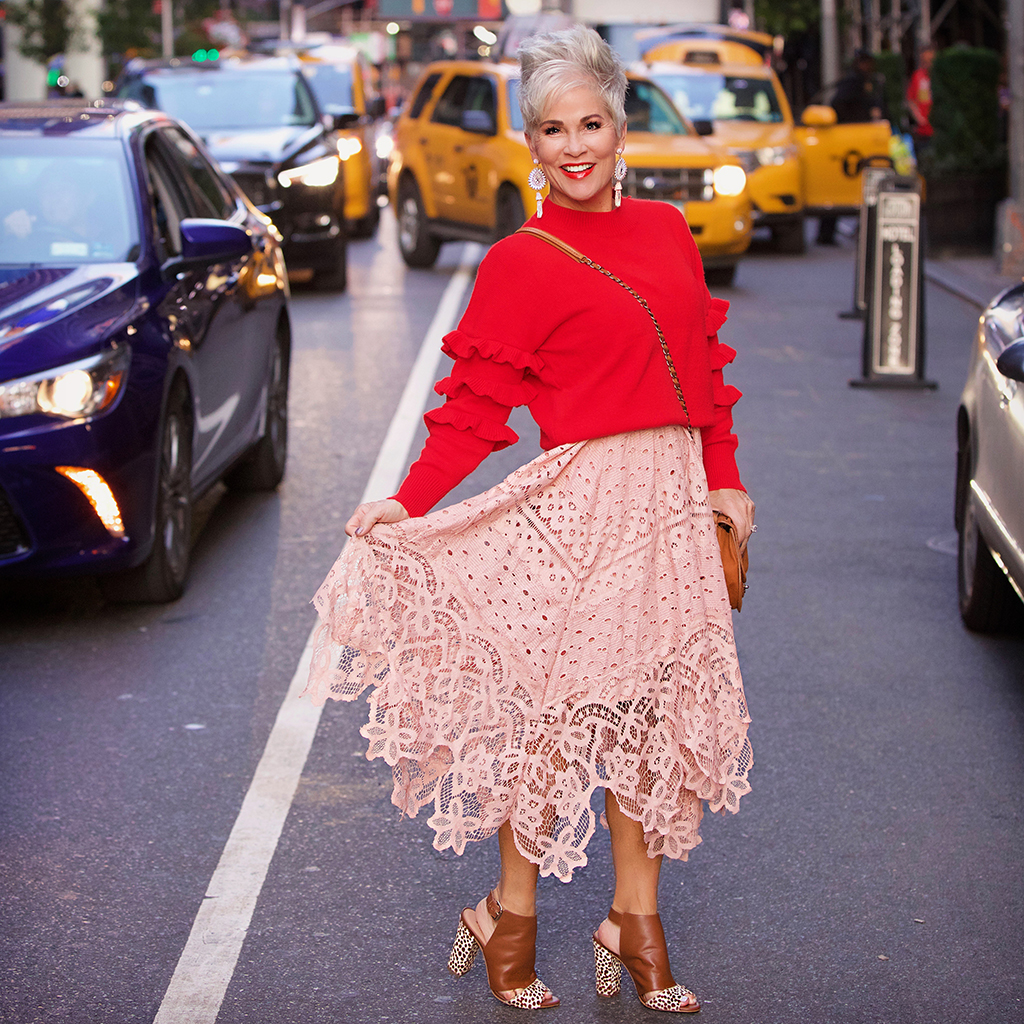 I know we are barely in to 2020, but honestly TARGET told me today that Valentine's Day is right around the corner! So today I have some red and pink outfit inspo for you….. just in case you were already planning out what you'll wear on the big day of LOVE!
RED and PINK are my very favorite colors together! In fact this picture here is a throwback to Fashion Week in NYC a couple of years ago, might even be three years ago! The dress I'm wearing is actually like a sundress. Throwing a sweater over the top is a great way to wear your summer dresses through the cooler months!
I've found an almost identical outfit for you linked above. The dress with the handkerchief hem and loose red sweater are so much the same! And these leopard shoes I've been wearing since this trip! I actually got them in NYC at Anthropologie while I was there. They continue to be some of my favorites!
My number one look would be for a very casual laidback day… maybe like a Saturday! These pants might be in my shopping cart!!

I would wear this next look out on a date or with some girlfriends to dinner! These red pants would go on and on and on for you in all kinds of outfits! The leopard heels are a classic too!

And the last look is a juxtaposition athleisure look! I LOVE LOVE LOVE wearing jogger pants with heels! Add an adorable sweater and simple jewelry and this would be perfectly comfy!

So there is my red and pink outfit inspo! Now you can start planning out your Valentine's Day style! JUST KIDDING! These outfits will work anytime, and break them up to wear even more!
Shauna XO