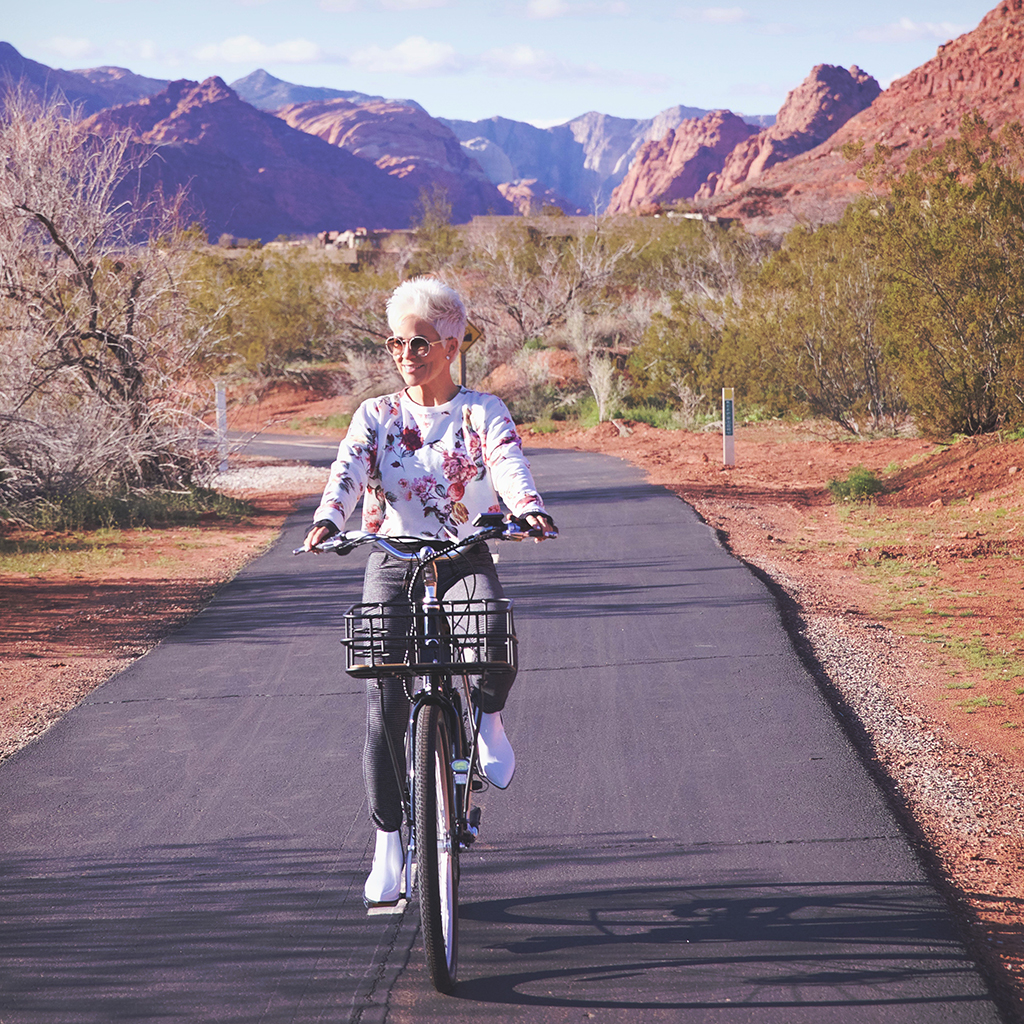 Have you ever ridden on an electric bike? My BLIX Bike has seriously made me feel like a kid again! I had only heard of electric bikes before I got my BLIX. They sounded like fun I guess…but for me it seemed like if I got on a bike, I would have wanted it to be more of a workout, than just a leisurely ride. But my thinking totally shifted, when I sat on my BLIX for the first time, and had the ride of my life!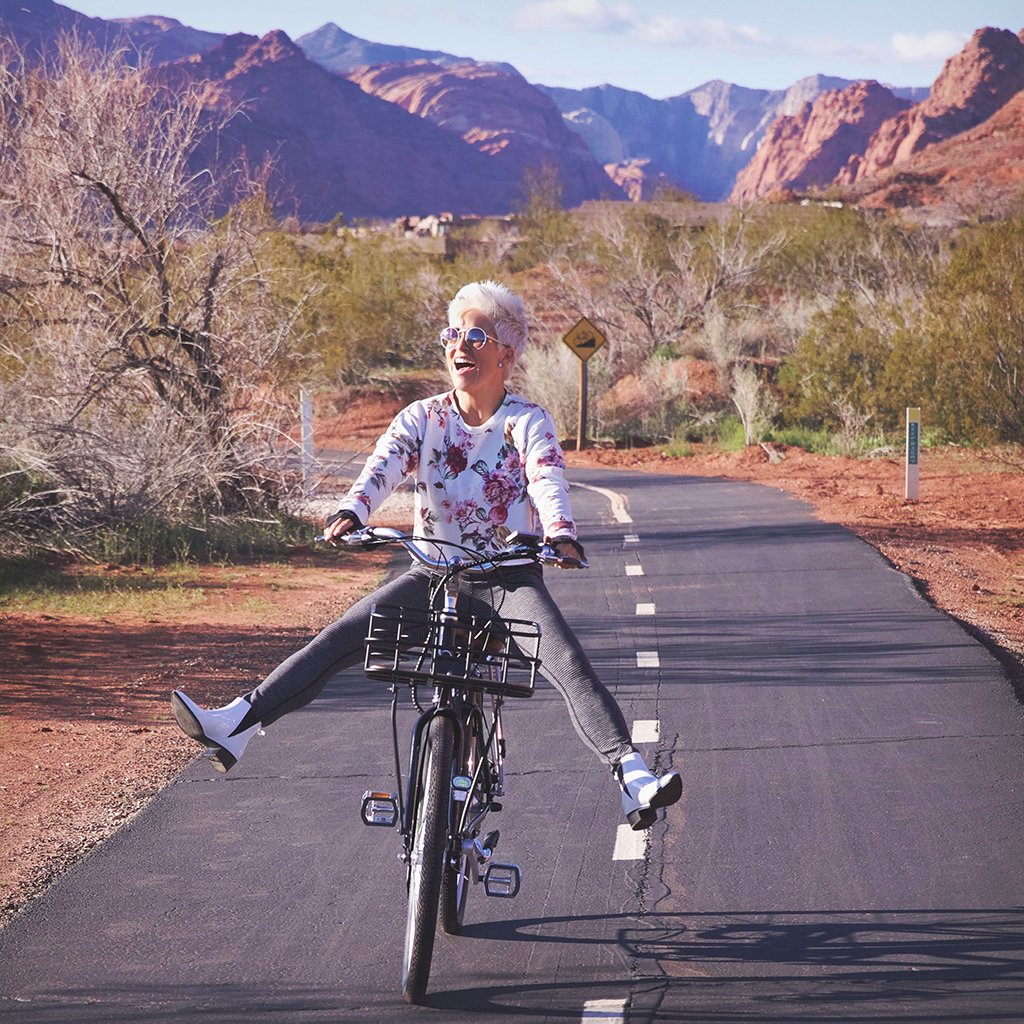 I felt like a little girl again on my bike! The feeling of riding through the streets again, and with the wind in my face was nothing short of exhilarating! I LOVED every single second! But the cool thing was how you just pushed a button and the bike took off on its own! I liked pedaling the whole time, but practically without any effort!
As we get older it is SO EASY to get sedentary! Not feeling like moving or getting out, is all too common! And being out and about is SO IMPORTANT to our overall health!!!!! For me, I spend so many hours behind the computer working! I try to get up every 30 minutes or so to do something other than computer work, but sometimes it can be an hour before I get up! This is horrible for your health!
My BLIX bike has given me an excuse to GET OUT AND ABOUT! I've had it with me down in Southern Utah right in the middle of such gorgeous country! The red rocks are stunning and the scenery everywhere is simply beautiful! It has been a BLAST riding along all the trails in the clean air and all with very little effort! I can if I want, pedal to my hearts desire…..OR not! The choice is mine! What a great activity this has been for me!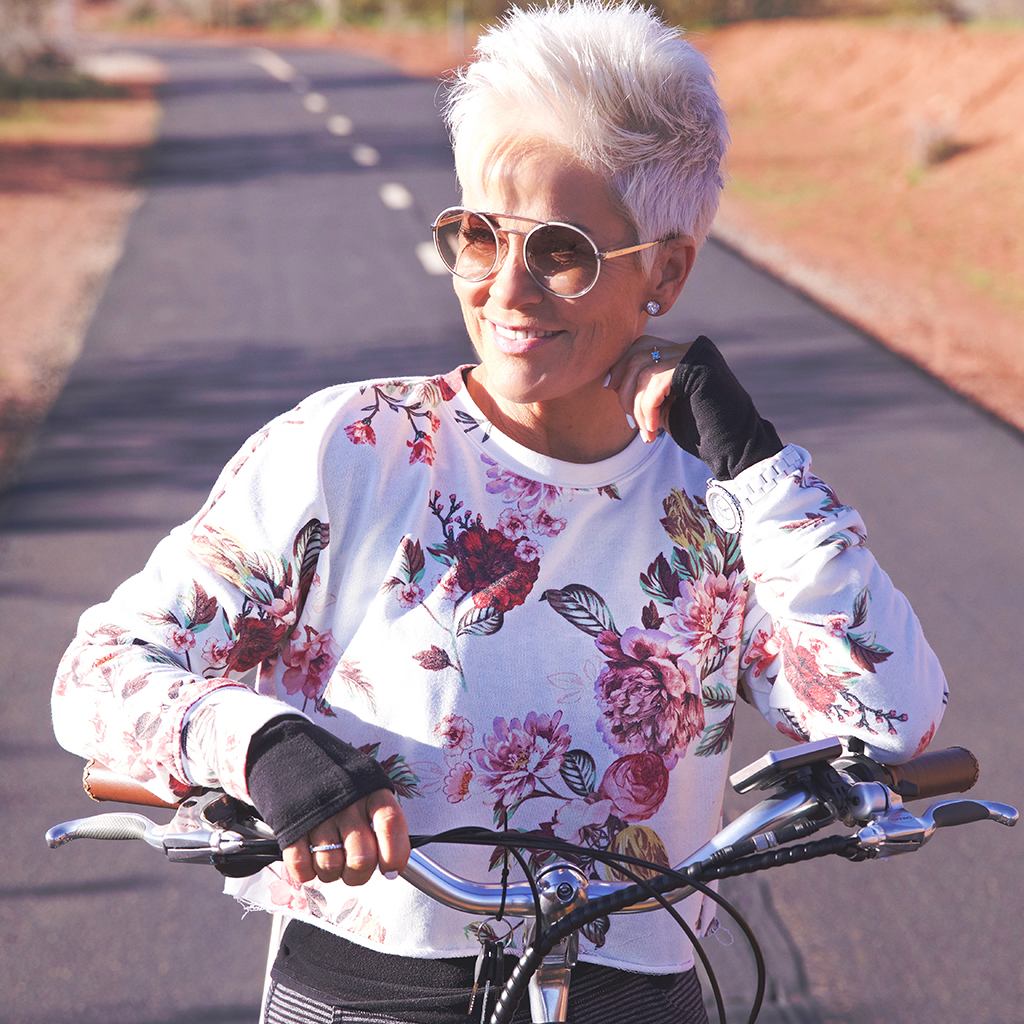 If you're someone who wants to get out, but maybe isn't in the best condition, an ELECTRIC BIKE is definitely for you! It will give you a way to be out in the fresh air enjoying your surroundings, but with the option of how hard you want to work!!!
For more information you can visit their website right here. I am IN LOVE WITH BLIX!
Shauna XO