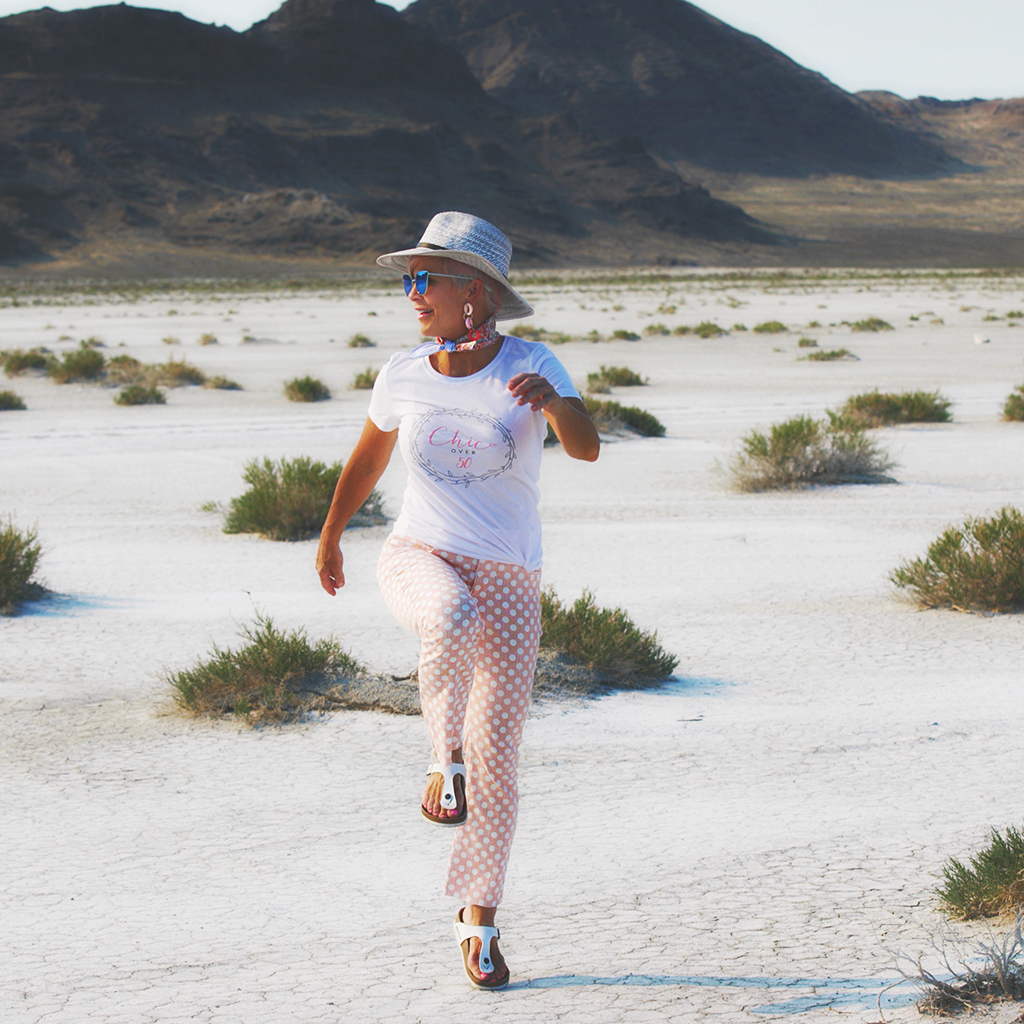 Skipping in to the weekend with more on my plate than I can handle! Summer is fast coming to an end. Isn't time the strangest thing? It seems like the kids just barely got out of school, and now they're all getting ready to go back within the next couple of weeks! I was just telling a friend the other day, that I am so guilty of wishing the time away. I wish that the day were over, or the week, or the month or the year. Are any of you like that? So I'm going to do my best at being more present and enjoying the journey my weekend will take me!
It's best to be skipping through the desert with a smile on my face, and all dressed  in my polkadot pants and Chic Over 50 tee!!! I just barely found the link to these pants, and I LOVE THEM! I've had them for a while, and they are still available and so much fun! I wore them here as well. They can EASILY be taken in to your fall wardrobe!
Anyway friends, short post, but…..please do enjoy your weekend! And don't do what I do, and wish it away!!! This look is all linked for you below. The Chic Over 50 tees are available right here, and many styles to choose from!
Shauna…..XO