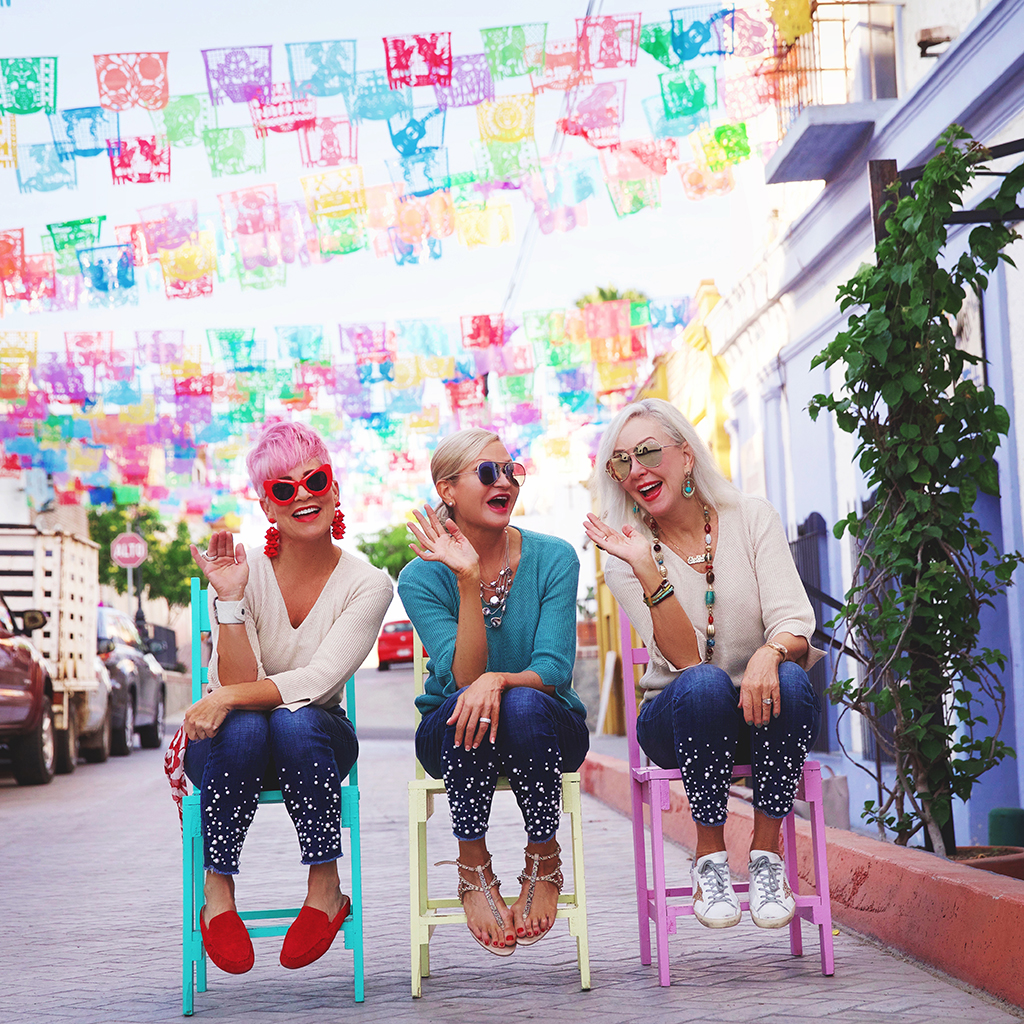 Thinking back on that day in Baja in our CHICOS PEARL JEANS, with lots of smiles and  happy memories! These jeans were worn many times on our fabulous girls vacay! We wore them with our BOLD TEES, with these fun sweaters, and then with some gorgeous lace kimonos on horses!!!! We each only took one pair of jeans, and these were PERFECT! They have a great fit and who doesn't love a little embellishment on their jeans…WE SURE DID!
It's always fun when the three of us get together, SheShe at  SheSheShow and Jamie at MoreTurquoise, to see how we each style a certain look our own way, but then it turns out coordinating so perfectly! We MUST be sisters!!! I chose to accessorize with some  funky red sunnies, red mules and these sassy earrings that I wear everywhere! SheShe wore the cutest sneakers, and both her and Jamie accessorized with CHICOS  rockin jewelry. This shoot was such fun in Todos Santos! We will be posting more of this on our Baja blogs in the next little bit!
This is how I would style these fun pearly jeans for the office as well as for the weekend!!!
Office Wear
On The Weekend
How would you style your PEARLY JEANS??? Thank you CHICOS for our fun Baja jeans and sweaters! They sure looked BEAUTIFUL in Baja!!! You can shop Chicos Holiday Styles here. Have a fabulous weekend friends!
Shauna XO