I have been on the hunt for a while now for some GREAT GRAY JEANS! And so when Chicos came together with NYDJ…Not Your Daughter's Jeans, to bring us this fabulous new line to their collection, and gray was involved, well I was a happy girl! I LOVE LOVE, did I say LOVE the way these fit! Chicos is ALWAYS listening and learning and DOING, in order for us women to have the best of the best!!!!!
The sizing is a bit different than normal Chicos sizing, and fits me a bit better! AND…..you can wear a size smaller! I'm wearing a size 0 here. They involve a LIFT TUCK technology that makes you look REALLY good! I'm not sure I know anyone who doesn't want a LIFT and a TUCK! Fantastic news, right??? And not only that, but they are super comfy!!!!!
I'm not only in love with my new NYDJ, but also my faux leather top and this exquisite 35th anniversary scarf! Each of these pieces can be styled so many ways! My bracelet is also from Chicos and a fun one to add to my collection! And what about this chic contemporary necklace….a statement maker, yes!!!!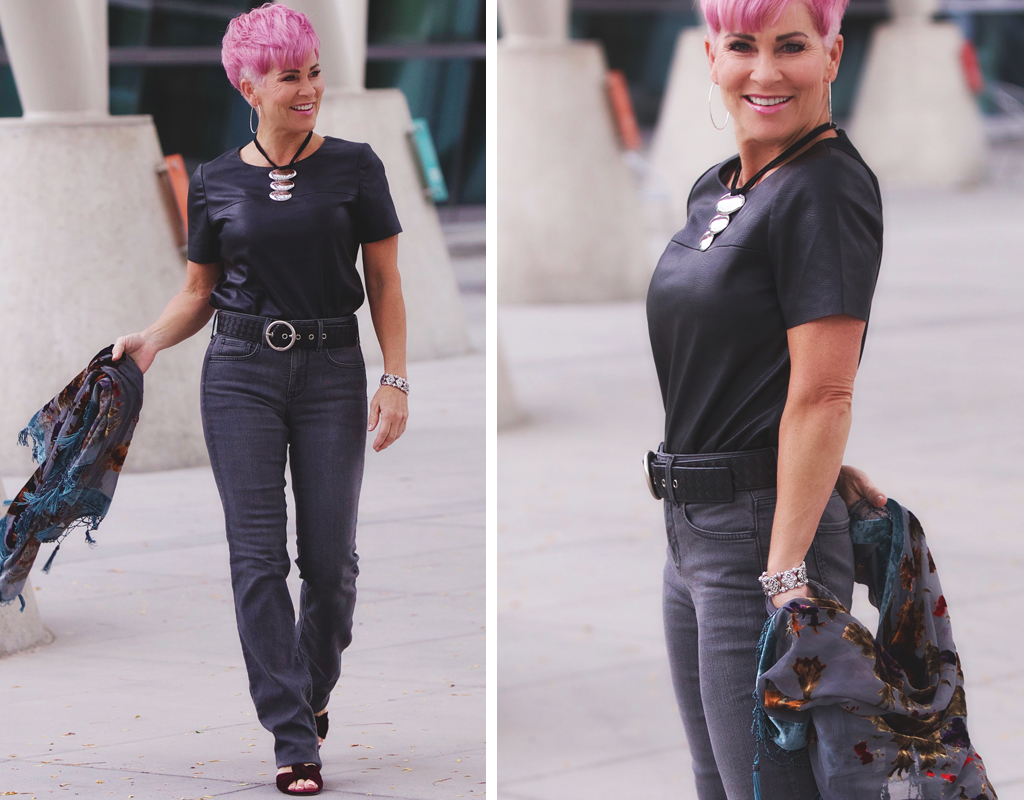 SHOP THE NYDJ RIGHT HERE….I promise, you'll LOVE!
And my look is here…..how would you break it up and style it?
Shauna XO